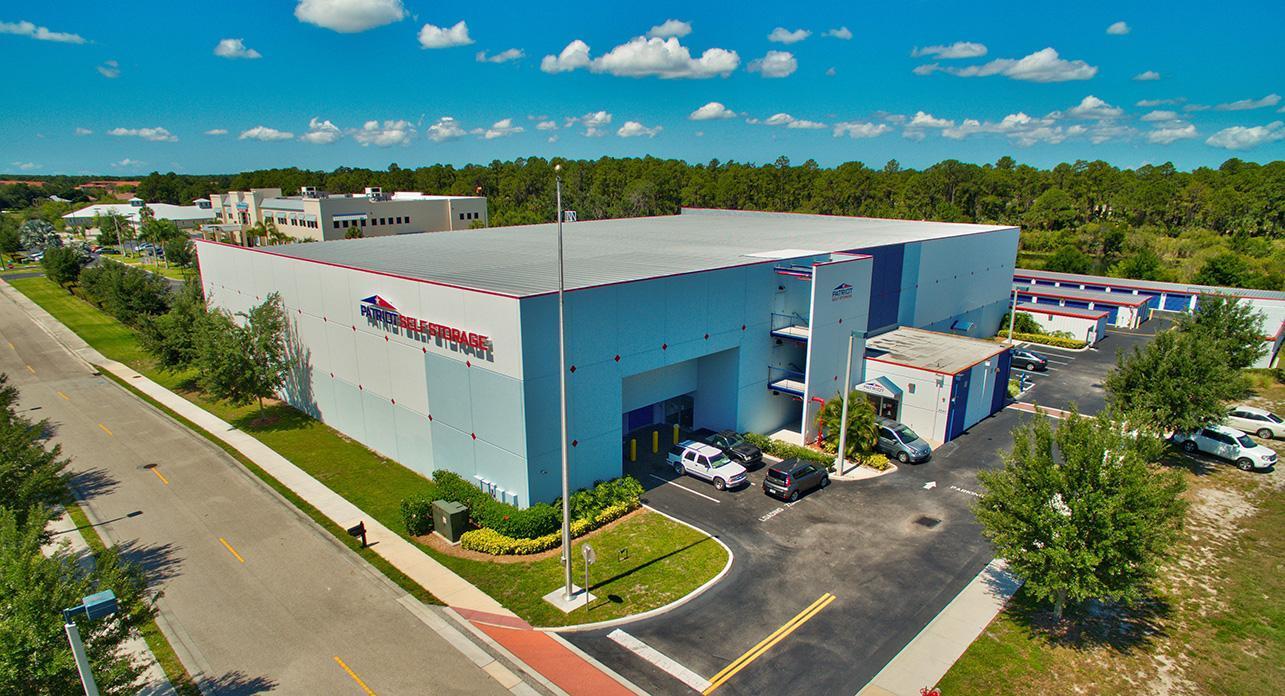 Passco Cos., along with its joint venture partner, Perdew Investment Group, has announced the sale of the Patriot Self Storage Portfolio, which comprises two Class A self-storage facilities totaling 1,667 units in the North Port submarket of the Sarasota-Bradenton MSA of Florida.
The properties sold for a combined $19 million. Southern Self Storage acquired the 818-unit Patriot Self Storage of Bobcat Trail at 2245 Bobcat Village Center Road, while Life Storage purchased the 849-unit Patriot Self Storage of Talon Bay at 6029 Talon Bay Drive.
"The self-storage sector has demonstrated record growth in the past several years," Scott Allen, president of development at Passco Cos., said in prepared remarks. "In fact, revenue for the self-storage industry is forecasted to hit $32.7 billion by end of 2016, driving tremendous investor demand for this product type."
According to Allen, Passco Cos. and its partner timed the sale of these assets to capitalize on this strong investor interest, which allowed the partnership to secure a premium price for the portfolio. The firms developed the two self-storage facilities in 2008.
"There was a specific need for this product type in the Sarasota-Bradenton MSA, and we recognized the value potential of developing these assets early on," added Allen. "Demand for self-storage throughout the area has continued to outpace supply. This consistent lack of available supply has driven up self-storage property values, which made this the perfect time to sell this portfolio and bring our investment full-circle."
Hal Perdew, manager at Perdew Investment Group, commented that the joint venture developed the properties in areas that were densely residential and would benefit from projected growth in the region.
"Florida has demonstrated tremendous expansion over the last several years, and currently has one of the highest migration rates in the country. In 2015, it surpassed New York as the third most populous state," added Perdew. "Where there are high population gains, coupled with ongoing demand and development for multifamily, demand for self-storage quickly follows. We were able to foresee this rapid growth, anticipate the deep need for this product type, and develop these facilities early. Now, several years later, this region is dominated by record population growth, multifamily demand and a lack of quality self-storage facilities, allowing us to sell this portfolio at a significant profit and maximize our ROI."
The two facilities are located near major highways and are approximately 8.4 miles apart. During its hold period, the joint venture increased the value of the assets through its comprehensive operating platform.
"Each property is operating at nearly full occupancy, resulting in a steady stream of income and positive NOI for the portfolio. This allowed us to deliver a product that could easily be marketed to investment groups, which in turn, resulted in significant interest from both national and regional buyers," added Passco's Scott Allen. "The success of this sale speaks to Passco's core strategy of identifying opportunities in markets that are poised for long-term economic growth. We are actively pursuing opportunities to acquire and/or develop self-storage facilities in others markets across the country that demonstrate these same quality market fundamentals."
Luke Elliot and Michael Mele of The Mele Group at Marcus & Millichap represented Passco as the seller in these transactions.
This article was originally published on Commercial Property Executive.