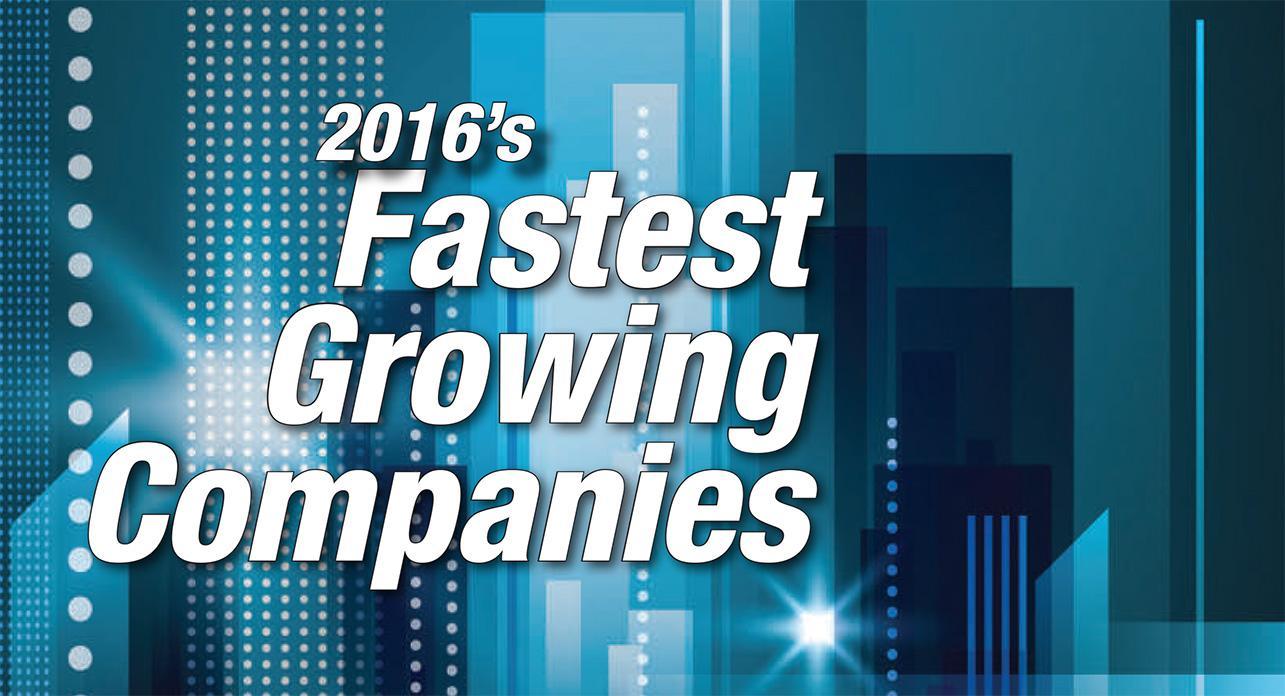 Following the success of our inaugural Fastest-Growing Companies feature, Real Estate Forum is once again putting the spotlight on some of the most dynamic, successful firms in the commercial real estate arena. We're ranking companies that have achieved exceptional growth in recent years, outpacing their competition. Be it through mergers or strategic acquisitions, opening offices in new markets or making strategic hires, the 26 firms on the following pages represent the robust health of the industry.
Methodology: Nominees received a score for growth in two key areas – revenue and headcount growth – from year-end 2013 to year-end 2015. The sum of those scores determined the final rankings of each company within its size category. All nominated firms provided financial reports, signed affidavits or sworn statements verifying the accuracy of their submissions.
Passco Companies
Overall Growth Rank: 2
Revenue Growth Rank: 1
Employee Growth Rank: 4
2015 Revenue: $481,000,000
Three-Year Growth in Revenue: 123%
Projected Year-End 2016 Revenue: $550,000,000
Number of Employees in 2015: 58
Three-Year Growth in # of Employees: 2%
Projected Headcount at Year-End 2016: 60
Head Executives
William O. Passo, Founder and CEO
Larry Sullivan, President
Tom Jahncke, President, Passco Capital
Belden Brown, SVP and National Sales Manager
Primary Business: Private Investor/Owner
Region of Operation: National
Founded by Bill Passo in 1998, Passco Cos. has continued to grow at a rapid rate over the past year not only in terms of revenue growth but also physically, expanding its presence to over 17 different states and growing its national portfolio. One of the key drivers behind this success is its continued strategy to focus on its "Next 10" model, which focuses on markets that are positioned for long-term growth over the next decade. This forward-looking approach has enabled it to acquire properties in markets that will perform well over time, resulting in strong rental growth and increased property values.
In 2015, Passco bought more than $230 million in multifamily and retail properties and, by the end of this year, it expects to have completed more than $550 million in deals. It's also added offices during that time frame, notably in Texas and the Southeast, the latter of which has been extremely active and aggressive in terms of growth. Passco now owns more than 26 assets across the Southeast and is continuing to expand both its holdings and its client base.
The firm has also experienced a tremendous increase in the number of investors it serves, particularly foreign investors in China. In 2016 alone, Passco has invested more than $15 million in foreign capital, and that figure is expected to grow in the coming year.
As part of its ongoing strategy, expanding the portfolio in strong growth markets across the country will continue to be a major focus. With an emphasis on the multifamily and retail sectors, Passco expects to do more than $1 billion worth of acquisitions over the course of the next year. It also views self-storage as a major potential growth area; the firm recently sold two such facilities in Florida and plans to acquire more than $30 million of that product within the next 12 months.
This article was originally published in Real Estate Forum.