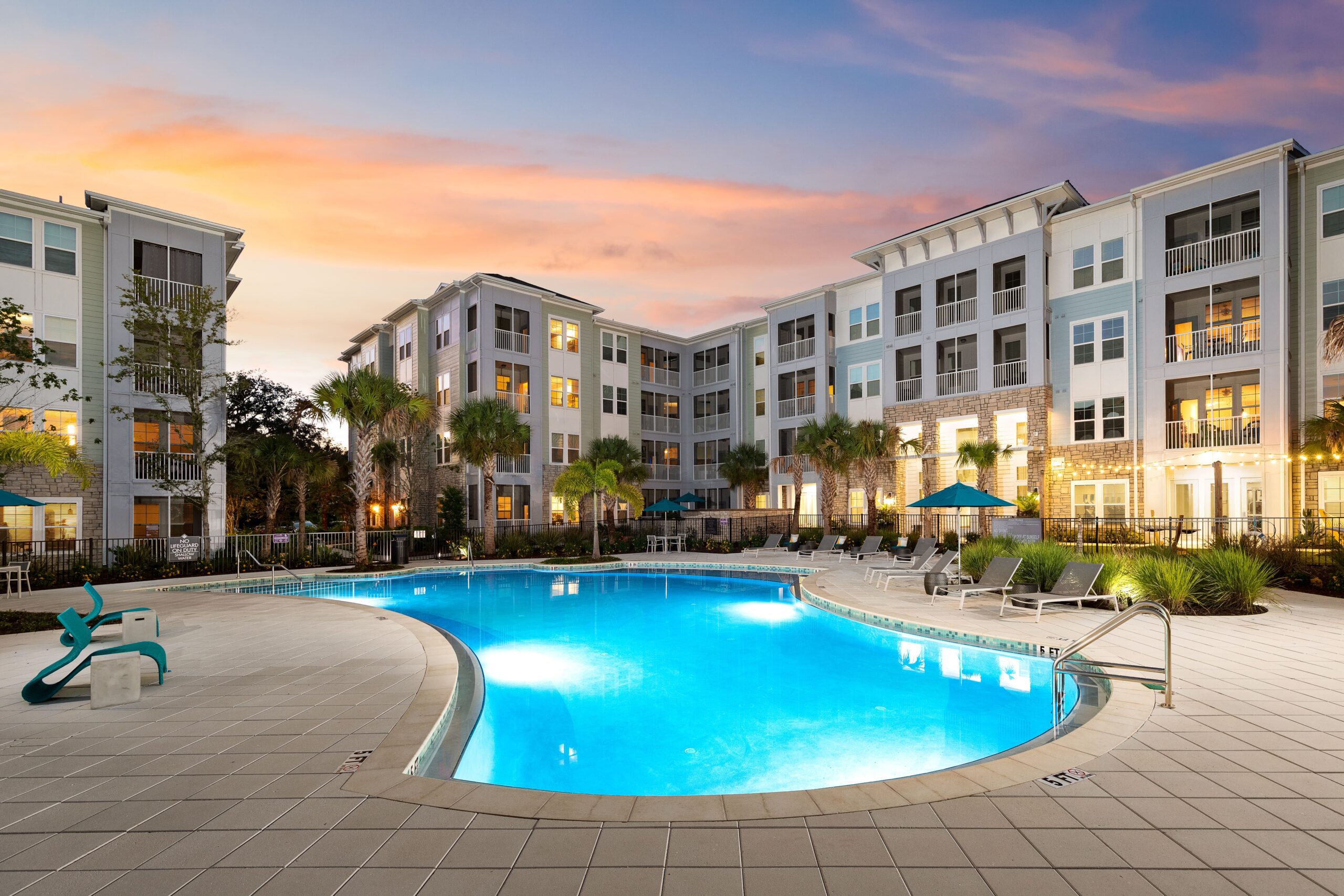 While the COVID-19 pandemic has created challenges for multifamily acquisitions, including increased scrutiny, Southern California-based Passco Cos. continues to seek out opportunities in top markets. It has added three multifamily communities to its portfolio within two months.
"We've had to readjust due diligence and drill in from a desktop perspective instead of a swat team on-site picking it apart," says Colin Gillis, vice president of acquisitions based in the Atlanta office.
While things were quiet on the acquisition front in the spring when lockdowns were happening nationwide, Gillis says it felt more like a typical year in June to September.
"Activity in the third quarter was in line with where it's been in past years. As we turn the corner, however, we're finding that opportunities have fallen off dramatically below historical norms [in the fourth quarter]," he adds.
The firm, which has over 14,000 units across 45 multifamily communities in 15 states, typically averages eight to 10 acquisitions annually. The pandemic has definitely slowed this year's pace. It hopes to do $150 million more in acquisition activity by the end of the year, reaching $425 million, down from $750 million in 2019.
"Everyone was nervous about rent collection as a total percentage of billable rent. But month after month, collection numbers for the majority of marketable assets have been really strong, which has given confidence to sellers to sell. As of the beginning of November, unit rent collections have averaged 80.4% nationally," says Gillis. "Within our portfolio, we are seeing greater percentages and a rapid increase in collections. Passco has gone from 86.52% of unit collections up to 92.65% just within the first half of November. These percentages, coupled with the lowest interest rates I've seen in my career, proves it's an opportune time to sell if renters are paying rent and if the properties have truly stabilized."
Passco generally buys assets coming out of lease-up in the Southeast, Sun Belt, Mid-Atlantic, and Texas—markets that are seeing population growth and a low cost of living.
"Our goal is to buy the most deals that we can that make sense for our structure and portfolio," he says. "We try to buy unique and differentiated projects."
Earlier this month, the firm acquired Tapestry Cypress Creek, a 341-unit luxury apartment community in Tampa, Florida's East Pasco County submarket for approximately $76.4 million. This is Passco's first acquisition in Pasco County, a high-growth submarket that's a 20-minute drive to downtown Tampa.
Gillis says it was a rare opportunity to acquire a newly constructed luxury asset that has seen exceptional demand since completed in 2019. According to the firm, it was able to acquire the property based on a longtime relationship with the seller, Arlington Properties.
"Tapestry experienced a 15-month lease-up, which is extremely impressive for an asset of its size," he says. "The population growth within 3 miles of the asset has been nearly 30% since 2019, twice the rate of the Tampa MSA as a whole."
This acquisition follows on the heels of two other communities purchased earlier this fall: One Hampton Lake in Bluffton, South Carolina, and The Preserve at Catons Crossing in Woodbridge, Virginia.
One Hampton Lake, a 330-unit Class A community built in 2018 with a Phase II expansion completed this year, was acquired from Southeastern Co. for $78 million in an off-market transaction. Passco credits being able to source the best-in-market asset and a seamless transaction to its established relationship with the seller.
Gillis adds that Bluffton was recently named the fastest-growing town in South Carolina, with an influx in retirees with stable incomes. One Hampton Lake has an average household income of $115,000 and has maintained high occupancy and leasing momentum during the COVID-19 pandemic.
The Preserve at Catons is a 200-unit, mid-rise apartment community in Northern Virginia. The asset, which was built in 2010 and well maintained under previous ownership, also has a strong track record and is in a submarket that has no multifamily development in the pipeline despite demand drivers for further growth. It was the firm's first acquisition from Fairfield Residential.
Passco also prioritizes giving operations enough latitude to operate the acquired communities successfully. "We try to be diligent and understand every parcel of land, such as what could impact the pipeline," Gillis says. "We make sure we have appropriately set aside the resources for our investment management team to operate the properties competitively."
Originally published on MultifamilyExecutive.com