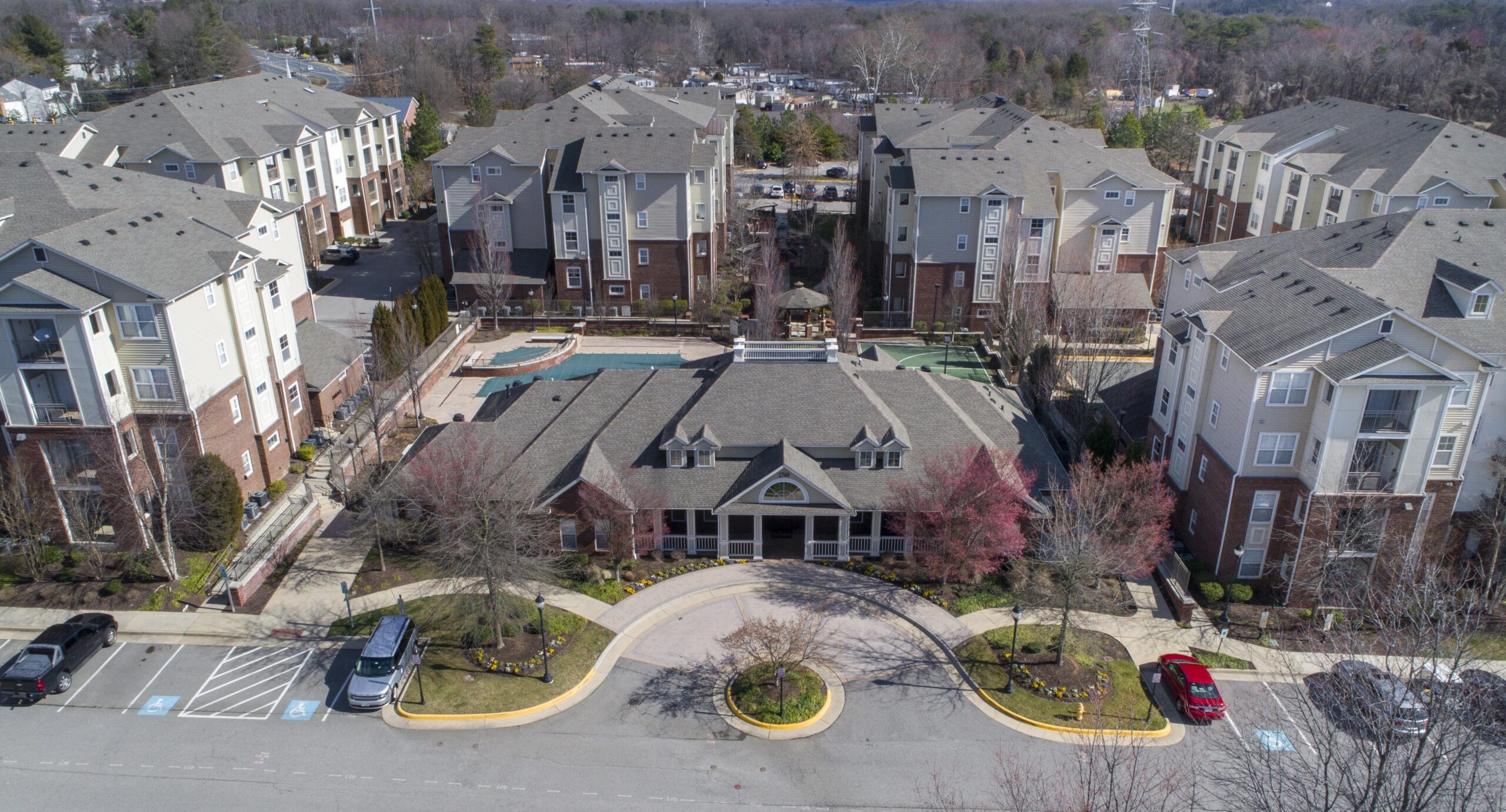 Passco Cos. has acquired The Preserve at Catons Crossing, a 200-unit, mid-rise apartment community in the Northern Virginia submarket of Woodbridge, Va.
"This opportunity to acquire this solid core asset in a stabilized, supply-constrained market is perfectly aligned with our multifamily investment strategy," said Gary Goodman, the firm's senior vice president of acquisitions. "With no competing properties under construction nor in lease-up, we anticipate healthy, sustained resident demand."
The acquisition comes on the heels of the firm's purchase of One Hampton Lake, a 330-unit multifamily community in South Carolina, earlier this month.
Goodman explains that the asset, which has maintained an occupancy rate of 95 percent and higher throughout the pandemic, will benefit from a diverse and growing job market.
"The Preserve is located immediately adjacent to a state-of-the-art, 240,000-square-foot Kaiser Permanente medical center currently under development, which will provide a solid resident base," says Goodman, who notes that the facility, planned to be completed next year, is anticipated to support approximately 450 employees. "Further, the apartment community is within a 30-minute commute of Amazon's HQ2 development in National Landing, which will not only bring thousands of jobs to the region over the next several years, but is expected to be a boon for the greater Northern Virginia and Washington, D.C., metropolitan area, driving up demand for apartments throughout the region."
The property is also within commuting distance of several other employment hubs, including D.C., Old Town Alexandria, Quantico, Fort Belvoir, The Pentagon, and Springfield, which is home to the Transportation Security Administration's new headquarters.
Goodman also points to the exceptional retail and lifestyle amenities The Preserve's location offers as a compelling draw for potential residents: "The apartment community is ideally located west of Interstate 95, in very close proximity to two of the most popular retail destinations in Prince William County, Potomac Mills and Stonebridge at Potomac Town Center, as well as several other neighborhood centers and dining and shopping options."
Goodman also notes that the asset, which was originally constructed in 2010, was well maintained under previous institutional ownership, further driving its tremendous upside potential and presenting relatively low risk.
"We were able to secure this like-new property based in part on a long-term relationship with the seller," continues Goodman. "While this is Passco's first purchase from Fairfield Residential, our teams are well acquainted, going back 30 years. It has been a delight to work together on this transaction."
According to Goodman, another key component to closing this acquisition was Passco's willingness to work within an aggressive timeline and put up nonrefundable money to facilitate a quick close.
The Preserve at Catons Crossing features competitive in-unit amenities, including energy-efficient stainless steel appliances, cultured marble and granite countertops, stainless steel sinks with designer faucets, custom cabinetry, preparation islands, dual-sink vanities, glass shower enclosures, oversized soaking tubs, gas fireplaces with cast stone mantels, built-in custom bookcases and desks, computer niches, walk-in closets, linen closets, double-paned windows, washers and dryers, private balconies or terraces, private garages, and additional storage.
In-demand community features include a state-of-the-art fitness studio, executive business center, swimming pool and hot tub, outdoor fireside lounge, relaxing gazebo gardens, a barbecue area with gas grills, a children's playground, and Amazon Hub lockers.
Originally published on IREI.com