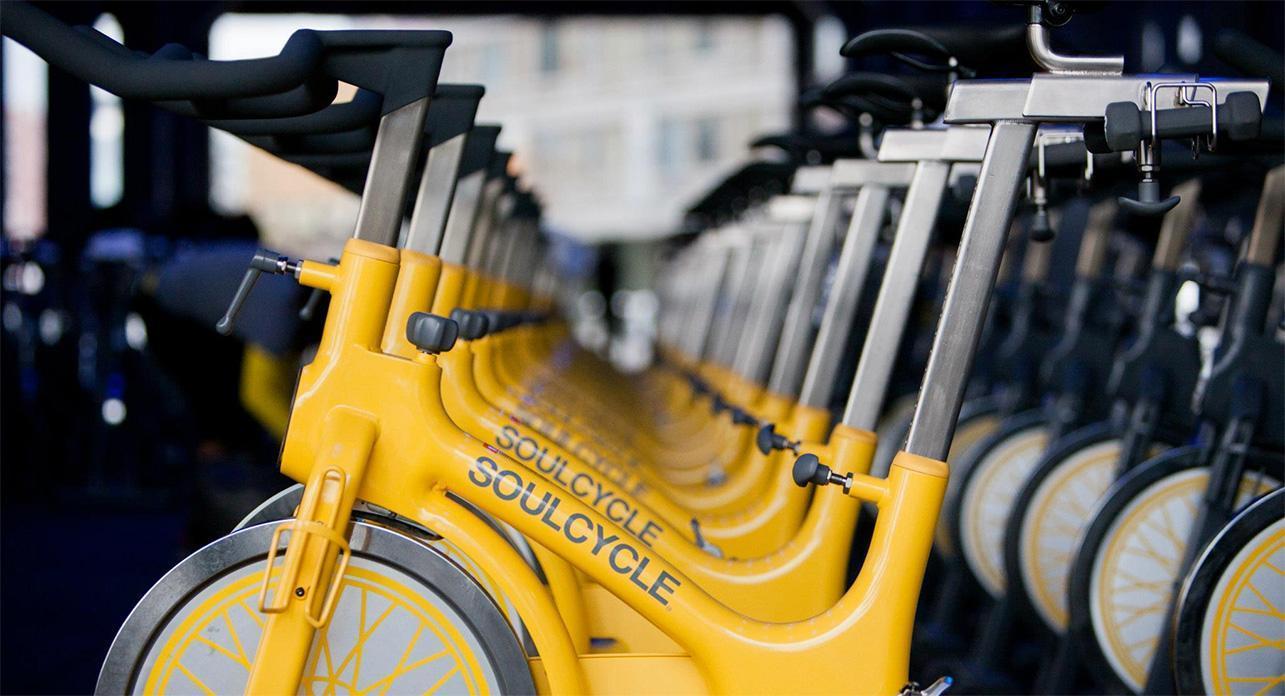 It used to be that you went to a shopping center to…shop. The concept sounds straightforward enough, but not with today's changing demographics, technologies and consumer habits. Now, you go to shopping centers to socialize, eat, check out the latest art installation, see a movie and maybe pick up your dry cleaning on the way out. That is, if you don't have your dry cleaning delivered.
The rise in food, service-oriented businesses and artisanal products has dramatically altered the tenant mix at many community and neighborhood centers throughout California. What used to be a hodge-podge of hard and soft-good retailers, mixed in with a chain restaurant or two, must now be all things to all people, it seems.
This has caused strip center owners throughout the state to re-evaluate their tenant mixes in an effort to cater to the new consumer.
"The key to making our shopping centers stand out is to make sure we have a good mix of services, community-based retailers, great dining options and fair value," says Sandy Sigal, CEO, president and founder of NewMark Merrill, based in Woodland Hills. "With that in mind, we are always looking to make sure we have a mix of about 25 percent to 35 percent services, which include fitness, schools, etc.; 30 percent to 50 percent true retail, which includes clothing, electronics, etc.; and 25 percent for both sit-down and quick-service restaurants."
Retail Fever
One of the top service categories throughout California strip centers is health-related tenants. "Medical and health-related tenants, particularly urgent care clinics and fitness centers, are one of the most active tenant categories," says Rick Rivera, president of Centers Business Management (CBM) in Los Angeles.
One of the reasons Rivera believes these tenants have become so popular among landlords – outside of the obvious service they provide – is their flexibility when it comes to space.
"Medical and fitness tenants are less selective about individual space positioning [than many retail and restaurant tenants]," he continues. "Medical tenants are also less concerned with locating in heavily retail-focused properties. These tenants are typically more destination-oriented."
This creates a mutually beneficial relationship between medical tenants and other strip center services and restaurants. It is this type of collaboration and cohesion that Rivera believes will make or break a center's new tenant mix as we move further away from strictly retail.
"Medical tenants don't depend on the same level of synergy as many restaurant tenants," he explains. "As such, medical and retail office tenants often dovetail nicely with one another. Retail office users, which include tax preparation, insurance, staffing agencies and auto title loans, rank as the third most active tenant category in California strip centers."
This is the case at Regency Centers' Woodman Van Nuys, a strip center in the San Fernando Valley submarket of Arleta. James Rodriguez and Michael Bohorquez of Colliers Retail Foresight leased a vacant 3,000-square-foot spot at the center to an urgent care in May. The medical tenant will co-exist alongside services like H&R Block, Check 'N Go and LA's Auto Insurance. The smaller tenants, which comprise a total of 29,965 square feet, are situated adjacent to a 77,648-square-foot El Super Hispanic market.
Rivera notes that this mix of medical and retail-office tenants can also benefit other categories, including restaurants, when the combination is just right.
"Restaurant tenants seeking space in predominately Hispanic areas look for centers with check cashers and payday loans, dental clinics, mini-markets or any other businesses more heavily patronized by Hispanic clientele," he says.
Adjacent niche anchors, such as El Super, can also do wonders to create a diversified, yet well-rounded roster.
"With the changing demographics and ethnicities in our region from Hispanic to the Asian markets, you are seeing stores such as Northgate and El Super, H-Mart and Mitsuwa," says Howard Wong, director of retail leasing for Passco Companies, based in Irvine. "These types of specialized markets will attract tenants and remain desirable as consumers continue to demand more unique, specialized retailers to the changing demographic landscape. What is exciting is that today's consumers are becoming sophisticated, and we have seen these retailers capture 'crossover' customers and markets that are changing the retail industry."
Exercise in Fruitility
Roger Burghdorf, executive vice president of leasing at Vintage Real Estate in Los Angeles, notes a broad tenant mix doesn't just help neighboring retailers, it provides consumers with the most exhaustive, maximized experience, which benefits the entire strip center.
"As strip mall owners, it is critical that we bring in customers to the center without limiting their experience exclusively to retail purchases," he says. "Cutting-edge restaurants, fitness- and entertainment-oriented retailers pull customers in and promote cross-shopping. Examples include regional tenants with a strong cult-like following such as Philz Coffee, Asian Box, Urban Plates, Orange Theory Fitness, Soul Cycle, Bitter Root and Muse Paint Bar."
Even categories within categories are diversifying to provide the most impactful experience to consumers with short attention spans and an eye for technology. While traditional gyms are still popular in strip centers, particularly in converted big box spaces, there are many new workout iterations emerging from the health and fitness category.
"The health and fitness category has continued to grow, driven by boutique fitness offerings such as Soul Cycle, Orange Theory, pilates, barre and others," says Grant M. Gary, president of brokerage services for The Woodmont Company. "Not only are these concepts bringing consumers into shopping centers on a more frequent basis, they are creating synergies with consumers' evolving apparel preferences, such as athleisure concepts."
Orangetheory Fitness, known for its cardiovascular and strength training interval workouts that utilize a variety of equipment and new heart-rate technology, is one of the newest offerings in full expansion mode. The fitness franchise is on track to open 700 studios by 2017. Not surprisingly, health-conscious and fitness-addicted California is one of its primary targets.
The Fort Lauderdale, Florida-based company recently signed two new leases in the San Francisco Bay Area. Orangetheory leased 3,210 square feet of end-cap space in a freestanding, multi-tenant building located at 3517 Mt. Diablo Blvd. in East Bay's Lafayette. It sits directly across from Whole Foods Market and Safeway, and is easily accessible from Highway 24 – the area's major east/west traffic artery. The company also took down 4,600 square feet of space within a freestanding, multi-tenant building at the corner of South B Street and First Avenue in downtown San Mateo. This outpost is situated directly across from a Caltrain station. Katie Singer of Cushman & Wakefield's Retail Services group represented the Orangetheory franchise in both transactions.
The company is also a tenant at the Terrace, a two-level, 39,634-square-foot strip center in the Thousand Oaks submarket of Newbury Park, which was acquired by a Los Angeles-based private investor partnership in June for $15.3 million. The fully occupied center includes complementary tenants like Hot Yoga 1000, Road Runner Sports running shoes and Bottle and Pint craft beer bottle shop and tap room.
At a purchase price of $385 per square foot, the sale represented a 6.59 percent cap rate. CBRE's National Retail Investment Group – West (NRIG-West) team of Philip D. Voorhees, Jimmy Slusher, Megan Wood, Matt Burson, Todd Goodman, John Read and Preston Fetrow represented the seller, a Los Angeles-based private investor, in this transaction.
"The Terrace is the quintessential SoCal strip center investment property," Voorhees says. "We love strip centers. Its dynamic tenant lineup caters to the needs of this affluent, progressive trade area. High-performing regional tenants like Orangetheory Fitness and Road Runner Sports complement local favorites like Holdrens and Bottle and Pint."
Poking About
Wong believes the activity abounding throughout the health and lifestyle sector is representative of larger patterns within strip center tenant rosters.
"The wants of the consumer continue to evolve as does the strip center," he says. "From Millennials to Baby Boomers, we continue to see strong demand for things that are quick and convenient, but also sophisticated in quality and specialty. In health and lifestyle, we see specialized concepts like yoga, pilates and spinning, such as with YogaWorks, Fly Wheel and Soul Cycle. There are also specialty clothing stores like Lululemon, for example, which coincide with these healthy lifestyle concepts."
Then there is the food craze. Though they love their craft beer, artisanal pizzas and organic, grass-fed burgers as much as the next guy, Californians don't put forth all that effort at Soul Cycle for nothing. Which is why the right restaurant tenants are of the utmost importance to strip center owners.
"Consumers are demanding interesting and unique concepts within the realm of food that provide healthy alternatives to the traditional fast food, but still provide the ease and convenience of the QSR [quick-service restaurant] concepts," Wong continues. "Retail owners are turning to more refined fast-casual dining options, such as the Tender Greens, Lemonade, Pieology, and new burger concepts like Hop Doddy and Burger Lounge. We anticipate this trend will continue, and fast-casual dining options throughout strip centers will see significant growth over the next several years. The co-tenancy of this category will also increase."
This increase in co-tenancy is once again attributed to the cohesive, complementary vibe landlords are hoping to achieve, as Wong explains.
"Everyone likes to be with their 'friends,'" he says. "This is the same mentality with tenants. The foodie restaurants wants to be with other foodie restaurants and cluster together. Strong examples of this are the many new food halls that are popping up all over the country and in our backyard in California. The success of these food halls has prompted landlords to include them in their strip centers and malls."
Though many restaurants that rely on fresh, locally sourced ingredients are doing well throughout the state, Rivera points to one concept that's currently blowing it out of the water, so to speak.
"Poke is an exciting new QSR concept," he notes of the raw fish salad popular in Hawaiian cuisine. "The take-out, QSR nature of the poke concept makes this an ideal fit for strip and neighborhood centers. As such, transaction volume in this category is expected to surge over the next 12 to 24 months."
The new poke trend is similar to Chipotle where you build your own bowl, but with a Hawaiian flare. Instead of Mexican-themed ingredients, raw fish lovers select their vegetables and other fresh fare from a food bar that are combined into bowls or platters.
"There's an enormous buzz surrounding the poke concept, and many deals are pending," Rivera continues. "Additionally, many poke operators are current and former successful franchise owners looking to develop a restaurant concept they can potentially franchise themselves. And most of these operators are employing business plans that call for opening a minimum of five stores in their initial launch."
Michael Pakravan of Kennedy Wilson recently represented three fast-casual poke restaurants in Los Angeles-area lease negotiations alone.
Hoke Poke signed a 10-year lease for 1,200 square feet of space at 801 Hope Street in Downtown, The fish salad purveyor plans to open in July, with three more locations scheduled to open within the next year. OkiPoki also inked a five-year lease for 1,000 square feet of space at the Alexandria, a hotel that was recently converted into apartment units within Downtown.
Then there is Honeyfish Poke, which signed a five-year lease for a 1,100-square-foot spot at 8850 Tampa Ave. in Northridge. The chain opened its second location in Westlake Village this past May. Honeyfish Poke joins major national and regional retailers in Northridge, including Petco, Five Guys Burgers and Fries, Pinkberry and In-N-Out Burger. The center sits adjacent to Costco.
"Hawaiian poke is the latest trend in fast-casual dining, revolutionizing traditional models by incorporating fresh flavors of sushi into colorful, customizable bowls that are ready to be shared on social media," Pakravan says. "The restaurant concept fits the Southern California lifestyle of healthy eating and provides for customization and optionality that is in high demand. As a result, dozens of new hip and trendy poke shops have opened new locations all over Southern California."
Whether fish salads sound appealing or not, Jim Lynch, director of retail management at RiverRock Real Estate Group in Newport Beach, believes landlords should eat it up. That is, if they want to stay afloat.
"The tenant mix is changing to reflect current consumer demands," he explains. "The traditional strips are becoming neighborhood shopping centers that aim to compete with regional malls, entertainment centers and other convenience and neighborhood services. Landlords who are willing to change with the times are accepting the fact these enhanced environments that attract today's consumers for shopping, eating, working out and lingering translate into higher expenditures."
Raw fish, tech-savvy workouts, ethnic offerings and health-oriented clinics. Today's newest strip center tenant roster doesn't get much more "California" than that.
This article was originally published in California Centers' August 2016 issue.