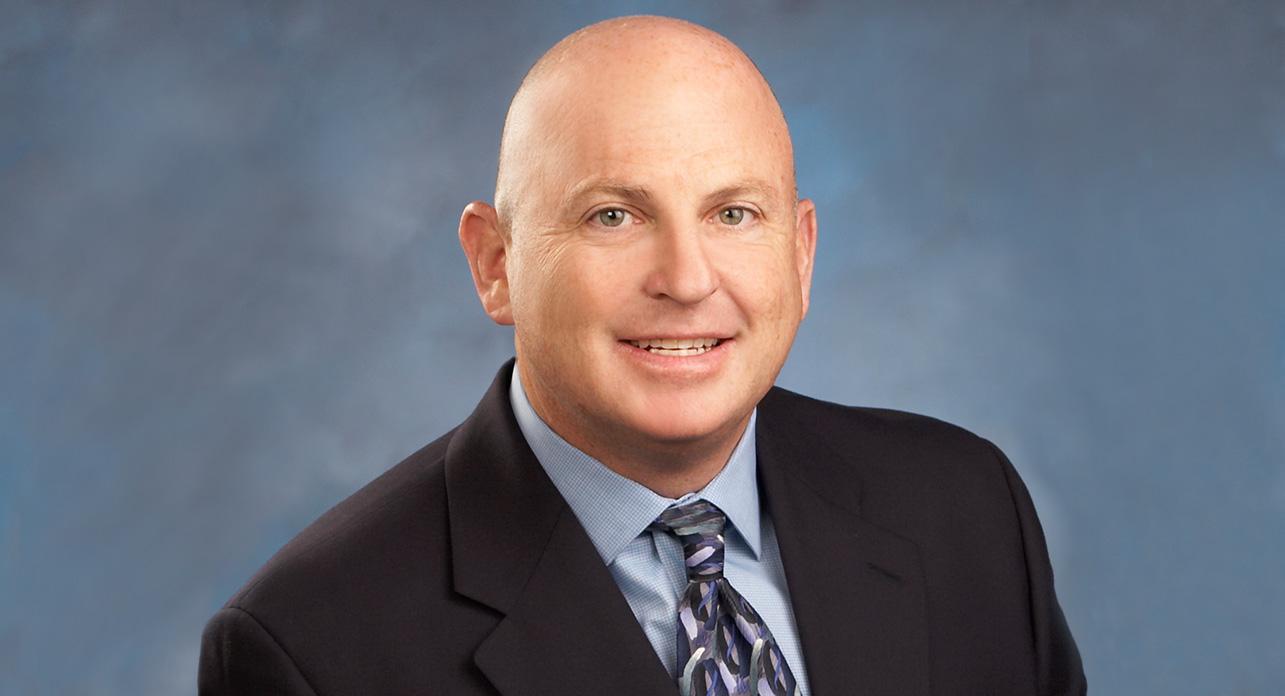 Retailers are starting to target class-B open air retail centers, and the move is creating big opportunities for investors, according to Todd Siegel, VP of retail at Passco. Passco, a seasoned retail investor, is shifting its retail strategy to class-B centers in growing Southwest markets, and curbing its competition by focusing on all service-driven tenant anchors, not just grocers. To find out more about the new strategy and why class-B centers are attractive investment opportunities, we sat down with Siegel and his colleague Howard Wong, director of retail leasing, for an exclusive interview. Here, they give us an inside look at their acquisition strategy, geographic focus and retailer trends.
GlobeSt.com: Passco has a long history within the retail sector and has been investing in retail product since its inception in 1998. How do the current shifts within the retail sector impact Passco's investment strategy moving forward? Where are the opportunities?
Todd Siegel: Historically, Passco has focused on enclosed regional malls, although we have had both open air centers and lifestyle centers. We've essentially run the whole gamut. There's been a trend among retailers where they are shifting toward open air centers and away from leisure malls. We started to sell our closed retail product to focus on where retailers were moving to and that is the Class A and B open air centers. This shift has been going on for several years now, and with those products getting pretty full, we have started to look for other opportunities, such as B-type centers. We've been extremely focused on seeking these opportunities in areas across the Southwest. The nice thing about the B centers is the economics of them: they can be purchased at a higher cap rate and can still give you rent growth. Plus, they have great tenant demand.
Howard Wong: There is a significant amount of opportunity for these Class B centers due to the overall demographic changes within these Southwestern markets. These regions are demonstrating strong growth in all sectors from new multi-housing developments, to attracting Millennials with the shift of high tech jobs in the regions. We are seeing new hubs of creating new retail close to these employment centers and hubs.
GlobeSt.com: You mentioned that Passco is looking for opportunities in the Southwest. What do you find attractive about this market and are there any areas in particular within the Southwest that Passco is focusing?
Siegel: Cap rates are extremely attractive in the Southwest, and the region is demonstrating strong demographics. We are looking at areas with a growing population, such as Arizona, Texas, Nevada and even California. Although in California, cap rates remain compressed unless you go to the secondary and tertiary markets. In Arizona, we are looking at the Phoenix metro area; in Nevada, we are looking at the Las Vegas area; in Texas, we are looking at Fort Worth and Dallas; and in California, we are looking at areas in Central California and the outlying areas of L.A.
Wong: These markets are particularly attractive to Passco due to the strong actual and anticipated job growth in each of these regions. Businesses throughout the country are attracted to these areas due to the high concentration of Millennials, its lower costs of living, high education and great weather. We see a tremendous opportunity for long-term value in each of these areas.
GlobeSt.com: It's no secret that retail owners are constantly adapting to the ever changing retail landscape. What are the key attributes that make a retail center attractive today? How does Passco work to ensure the retail centers it acquires will withstand future market shifts?
Siegel: Our key focus is on centers that are resistant to the internet, centers that aren't reliant on having a lot of commodities in them. In the past we would focus on a lot of commodity-heavy uses, like clothes. Today, we look for tenants such as food services with a diversity of categories, from fast service to sit down and everything in between. We also look for services, like haircuts or a chiropractor, because you can't get those on the internet. As a retail owner, it's extremely crucial to stay up-to-date on the current trends within the industry and ensure that your centers are in-line with those trends. We are seeing significant growth and a shift towards these food and service tenants. When we purchase a center, if it has other uses, that might be an opportunity for us to bring another higher quality tenant in. Retail has to evolve to compete with the commodities that are sold online, and so centers need to be more experienced based.
Wong: The tenant mix is an extremely important component for a retail center and it is evolving with the changing wants and needs of the consumer. Today's consumers are demanding unique centers that provide an overall experience and are looking for environments that emulate the latest in exciting new restaurants and fast casual food options. We also work to create that overall experience for consumers by creating intimate social areas, outdoor living environments with areas for seating and updating the overall landscape of a center. The other big component aside from the tenant mix is the location. We are looking for centers in suburban markets that have a void for these hip open air centers. Often urban cores already have these types of centers in place. By strategically targeting these suburban markets, we can create tremendous value and see tons of opportunity in outlying areas and the suburbs throughout the country and region today.
GlobeSt.com: Do you see any trends emerging in regards to grocery-anchored and non-grocery-anchored centers? Are you seeing a shift towards a more niche focused anchor tenant?
Siegel: We are not as concerned about whether it is a grocer anchored or non-grocer anchored center, as long as there is an anchor that we can build off of. 99-cent only stores are a good example. They are not the highest-tier tenant, but they reach a broad group of consumers. If you look at some of the centers with these stores as an anchor, they have attracted other uses. The best case is still a grocery-anchored center, but that is what everyone is looking to do. We are trying to do something a little different that not everyone else chasing. When we look at what is for sale, there is tremendous interest in them, and the pricing gets pretty high and cap rates get compressed. When you have a non-grocery anchored center, you can get a slightly higher cap rate, and it doesn't mean that the center is not a valuable center or not in a good area. It is just a center that some of the institutions don't want to be in. When institutional players chase a certain product, they drive cap rates down.
Wong: There is certainly a shift towards a more niche focused tenant. Today's consumers are demanding more specialty and niche retailers from unique grocers such as Whole Foods, Trader Joe's and specialty Hispanic and Asian supermarkets. Consumers are seeking environments where there is a cluster of niche lifestyle retailers including fast casual food options and food halls, fitness and yoga studios, and specialty medical users. This is a trend that we continue to see in a variety of areas across the country and don't anticipate this slowing down any time soon.
This article was originally published on GlobeSt.com.