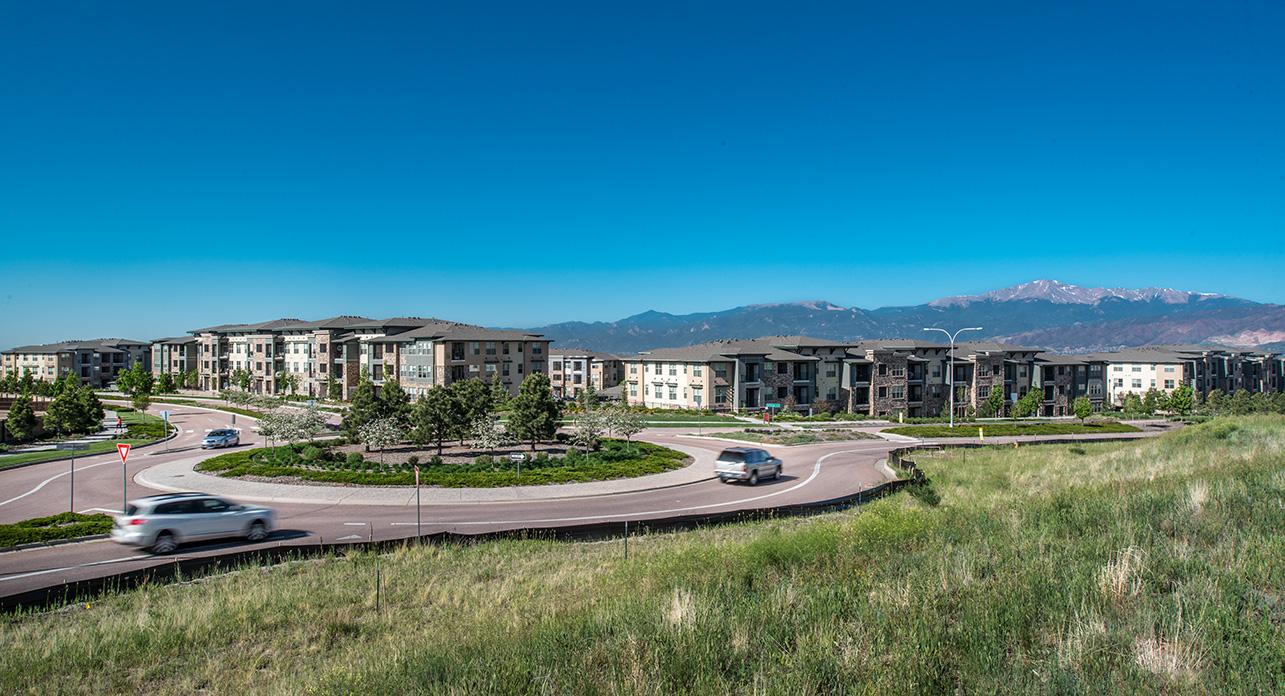 In preparation for the multifamily quarterly feature in Real Estate Forum magazine, we sat down with many multifamily experts from around the country. On particular topic on the agenda was apartment vacancy and whether or not it will tick upward. While it is happening in some markets, there are dozens where the opposite is true, said sources. See the below commentary for more on the subject.
GlobeSt.com: A recent report we read said apartment vacancy continues to tick upward. Is that something you are seeing and can we expect that going forward? Do you expect a faster upward pace in the coming months? Why or why not?
Josh Dix, SVP in Trammell Crow Co.'s MidAtlantic Business Unit and National Practice: As you know, demand ebbs and flows, but strong fundamentals continue in most markets suggesting continued interest in multifamily/absorption. Vacancy has ticked upward slightly in some markets. It is something we expected to see in the short term as additional competition came on line in certain markets. In those markets, we do expect the vacancy uptick to moderate as new supply is absorbed.
Gary Goodman, SVP of Acquisitions at Passco Cos.: It's important to understand how real estate performance is very specific to location. Yes, maybe on a macro level there is an uptick in vacancy rate, but there are dozens of submarkets where the opposite is true. We are finding that generally, suburban locations offer the best environments for barriers to entry. Many single family homeowners have rallied to keep apartment construction to a minimum and some communities, have placed moratoriums on new apartment development.
Steve Patterson is the President and CEO of Related Development, LLC (the multifamily division of The Related Group): This is not the case in most markets. We are experiencing strong occupancies and absorption in our stabilized and new construction properties. All data suggests that we should expect this to continue for the next two years if new production remains at its current pace. There will be a few isolated submarket exceptions but we expect any downturn will be temporary.
Philip Martin, vice president of market research at Chicago-based Waterton: Nationally, vacancy among institutional apartment communities remains 100-150 basis points below the long term average of 6%, and has been stable over the last 12 months. We expect vacancy to potentially tick up 50 basis points over the next 12 months, but not much more. Despite potential vacancy pressure related to anticipated incremental apartment supply growth, the sector is benefitting from historically low vacancy, and an "overall" shortage of housing against a backdrop of favorable demand fundamentals, including job growth and the associated normalization of household formation growth, especially among the 25-34 age-cohort (primary renter).
Diana Pittro, executive vice president of Chicago-based RMK Management Corp.: In Chicago, we are actually experiencing the opposite. Occupancy rates are, on average per county, over 95% and rising. At the same time, rents are also on the rise.
Bryan Sullivan, VP of acquisitions and investment at the Habitat Co.: Based upon the amount of units we have under management and the diversity of our properties(market rate, affordable, mixed income, high rise luxury, suburban garden), we are able to generate performance snapshots that can act as proxy for the greater market. At this point, we have not seen a meaningful change in vacancy. With the amount of supply coming on line, we are keeping a very close eye on occupancy and rents.
This article was originally published on GlobeSt.com.