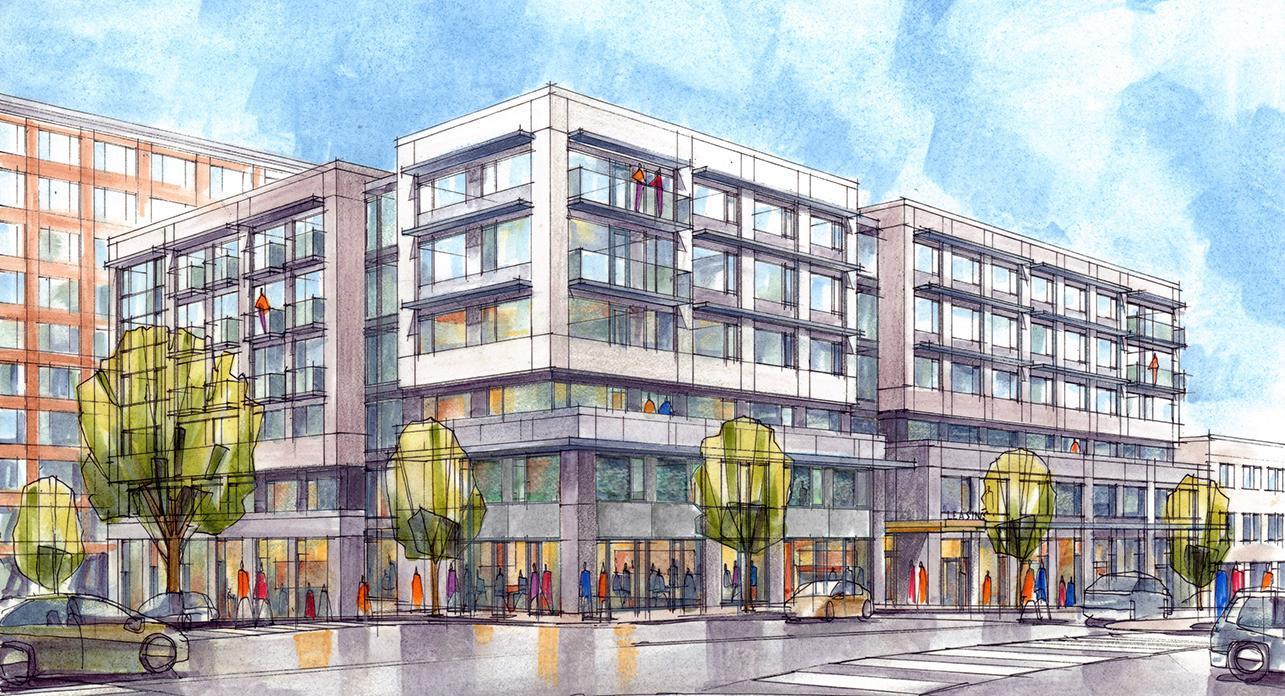 In preparation for the multifamily quarterly feature in Real Estate Forum magazine, we sat down with many multifamily experts from around the country. In the first part of this series, we talked about whether or not apartment vacancy will tick upward in 2016. In part two, we talk about multifamily construction and absorption. Will falling homeownership rate and increased desire for infill housing cause the historical new jobs versus apartment absorption ratio to fall? One source seems to this so in this exclusive Q&A below.
GlobeSt.com: As of now, it seems as though multifamily construction is slightly outpacing net absorption. What are your thoughts on that? Should we expect vacancy increased to accelerate? Will the market be able to digest the new supply in the pipeline?
Steve Patterson, president and CEO of Related Development LLC (the multifamily division of The Related Group): If you are driving out of the rear mirror, it may look like we are beginning to over build. Rising rents and occupancies however don't support that based upon current deliveries. Permitting does appear to be slightly ahead of historical absorption paces as they correlate to job growth. We believe that the falling homeownership rate and increased desire for infill housing will cause the historical new jobs vs. apartment absorption ratio to fall, meaning that it will take less jobs going forward to absorb each unit than in the past. Vacancy increases should be minimal and limited to certain submarkets at current job growth and new supply rates.
Bryan Sullivan, VP of acquisitions and investment at the Habitat Co.: Some of the new demographic trends undermine the traditional metrics we use to evaluate market performance. There are expanding segments of multiple demographics that are showing much higher propensities to rent. You couple this with years of non-existent new supply, tighter home buying credit limits, an improving economy with new home formation, and there is an obvious market imbalance tipping in the landlord's favor.
Diana Pittro, executive vice president of Chicago-based RMK Management Corp.: Again, in Chicago, we have a healthy absorption rate for new construction, due in part to a combination of strong job growth and historically low—and continually falling—homeownership rates.
Gary Goodman, SVP of Acquisitions at Passco Cos.: Once again this is location specific. On a macro level, once we see meaningful job growth, demand for housing should increase with the increase in household formation.
Josh Dix, SVP in Trammell Crow Co.'s MidAtlantic Business Unit and National Practice: As the market is fairly efficient in controlling supply as development capital becomes more, or less, difficult to obtain in response to actual, or perceived, supply/demand concerns.
Philip Martin, vice president of market research at Chicago-based Waterton: Nationally, incremental apartment supply has not yet exceeded demand, in our opinion. Of course, there are always individual metros and submarkets which are experiencing something different. Washington D.C. and Houston come to mind. Where the apartment sector is experiencing, or may begin to experience, a greater level of vacancy pressure would be at the higher end of the rental rate spectrum, where relative value and/or affordability can be an issue.
This article was originally published on GlobeSt.com.