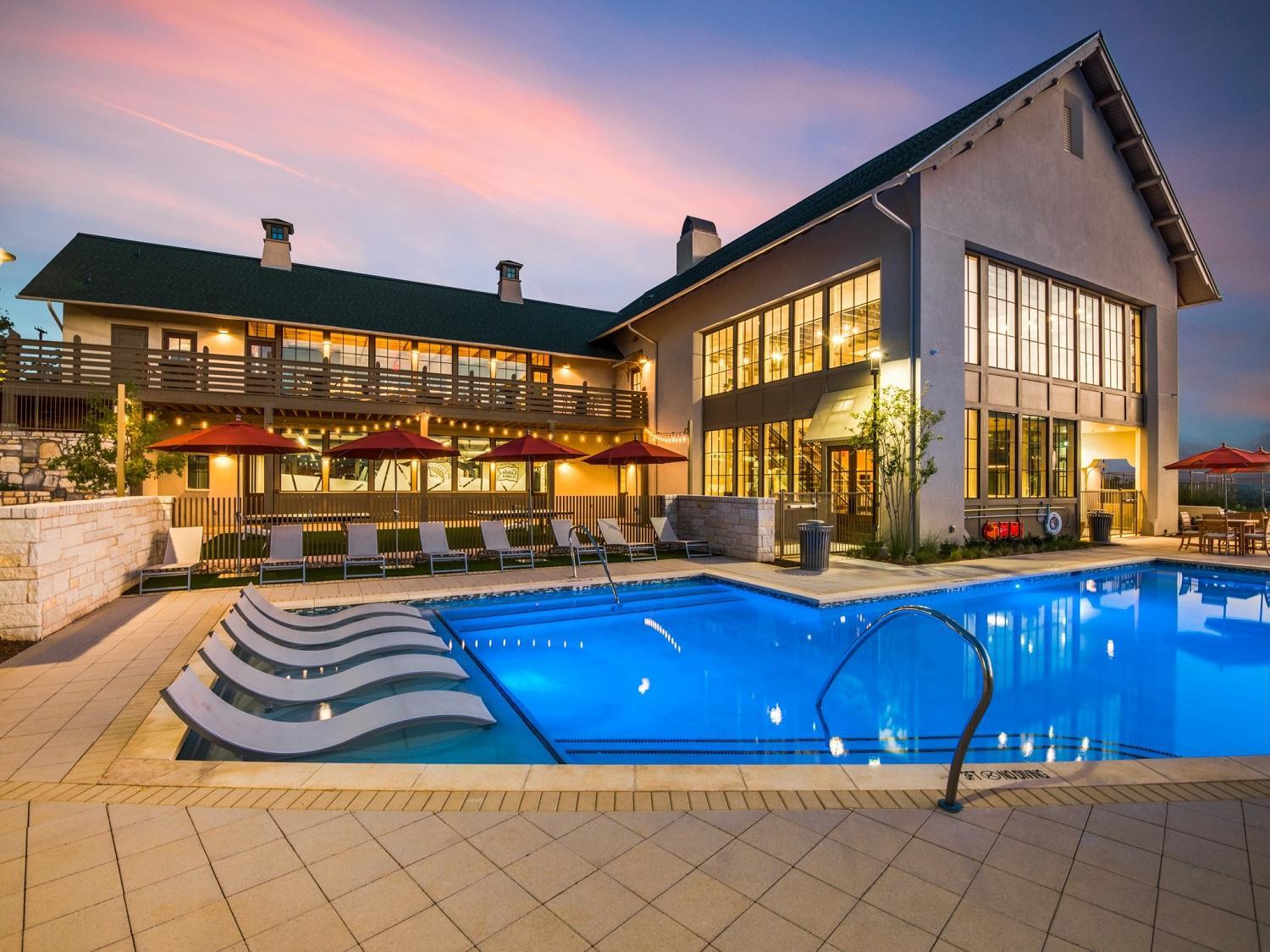 Texas household formation has been exceptionally strong in the past year, resulting in performance metrics now sitting at all-time highs. In fact, domestic migration totaled more than 150,000 individuals among the largest Texas metros in the past year, with each metro posting gains of 20,000 to 60,000 people.
Bigger picture, recent population estimates from the Census show that Texas grew by 374,000 people. That's a growth rate of 1.3 percent year-over-year and leads all 50 states. Austin had the biggest population gain at 3 percent, with other large Texas metros following closely behind with solid gains of roughly 1.5 percent.
In addition to already strong population growth, Texas also gained a surge of individuals looking to relocate from expensive gateway areas such as New York and California. These coastal households bring typically high incomes and have fueled demand for higher-end luxury stock.
"Lower income renters, who might've coupled up with roommates or moved back home with parents, are also getting back out into the market and leasing apartments in class-B and -C properties," says Adam Couch, RealPage market analyst.
So it's no surprise that Passco has surpassed its eighth Texas acquisition, most recently closing the 297-unit Vecina Apartment Villas located at 20915 Wilderness Oaks in San Antonio. This buy comes on the heels of six properties in five different states totaling 1,781 units in the past six months that are now in the Passco coffers.
Keanan Gomez, director of acquisitions at Passco, recently discussed the firm's growth strategy, particularly as it relates to Texas.
"We are currently targeting properties located in strong suburban submarkets, supported by higher demographic renters, good schools and a stable housing market where there's long-term viability to hold value," Gomez says. "Additionally, the areas in which we've had the most success have quick access to the city's largest employment hubs and the future apartment supply pipeline is in check, meaning there's not a building on every corner that we have to compete with."
Gomez points to two of Passco's more recent acquisitions in the Stone Oak submarket in northern San Antonio, which has the highest concentration of affluence and highest-rated schools in the MSA. The aforementioned Vecina Apartment Villas and TruNorth at Bulverde (formerly Lenox Overlook), acquired by Passco in December 2020, have both seen significant rent growth and leasing activity in the past six months as that submarket has stabilized following a wave of new deliveries in 2019 and 2020, he says.
According to RealPage research, economic diversity plays a key role in boosting those occupancy levels. Specifically, Texas markets don't have an emphasis on leisure and hospitality, the employment sectors that often struggle during economic uncertainty.
Occupancy: As of August, San Antonio occupancy came in 95.9 percent, up 180 basis points year-over-year. Performance in Far North Central San Antonio clocked in at 97.4 percent and ranks first among all metro submarkets. That's also a 230-basis point increase annually, with each asset class in the submarket posting sizeable gains, says RealPage.
Rent: Monthly rents in San Antonio are largely affordable by U.S. standards, at an average of $1,136 as of late. Also worth noting is the difference between asset class is among the lowest in the nation. This means renters can easily move up to the higher-end luxury stock without much difficulty, with class-A properties recently yielding the best results. Far North Central San Antonio rents now average $1,389 as of last month, ranking second highest among all metro submarkets, according to RealPage.
"Absolutely. The entire state of Texas right now is benefitting from the lower cost of doing business with the affordability of housing relative to other major states," Gomez says. "San Antonio, DFW, Austin and Houston have all experienced incredible growth; and while Houston suffered a little during COVID, it is now experiencing the strongest absorption and rent growth they've seen in 10 years."
With that being said, Gomez points out that most of the deals in Passco's portfolio are 96 percent occupied. Without concessions for a couple months, it feels like the market has evened out, he says.
"Deals that are finishing their lease-up are burning off concessions a lot faster than you would historically," Gomez says. "I'm a big fan of the Texas market and I think there are still a lot of deals to be had."
Some takeaways*:
DFW, Austin and Houston continue to rank among the top 10 markets for apartment construction in the nation
Construction levels continue easing after a surge in the middle part of the 2010s decade
Expectations are that performance in the next year or two will return to a long-term average
*RealPage research
Originally published by Connect CRE Texas