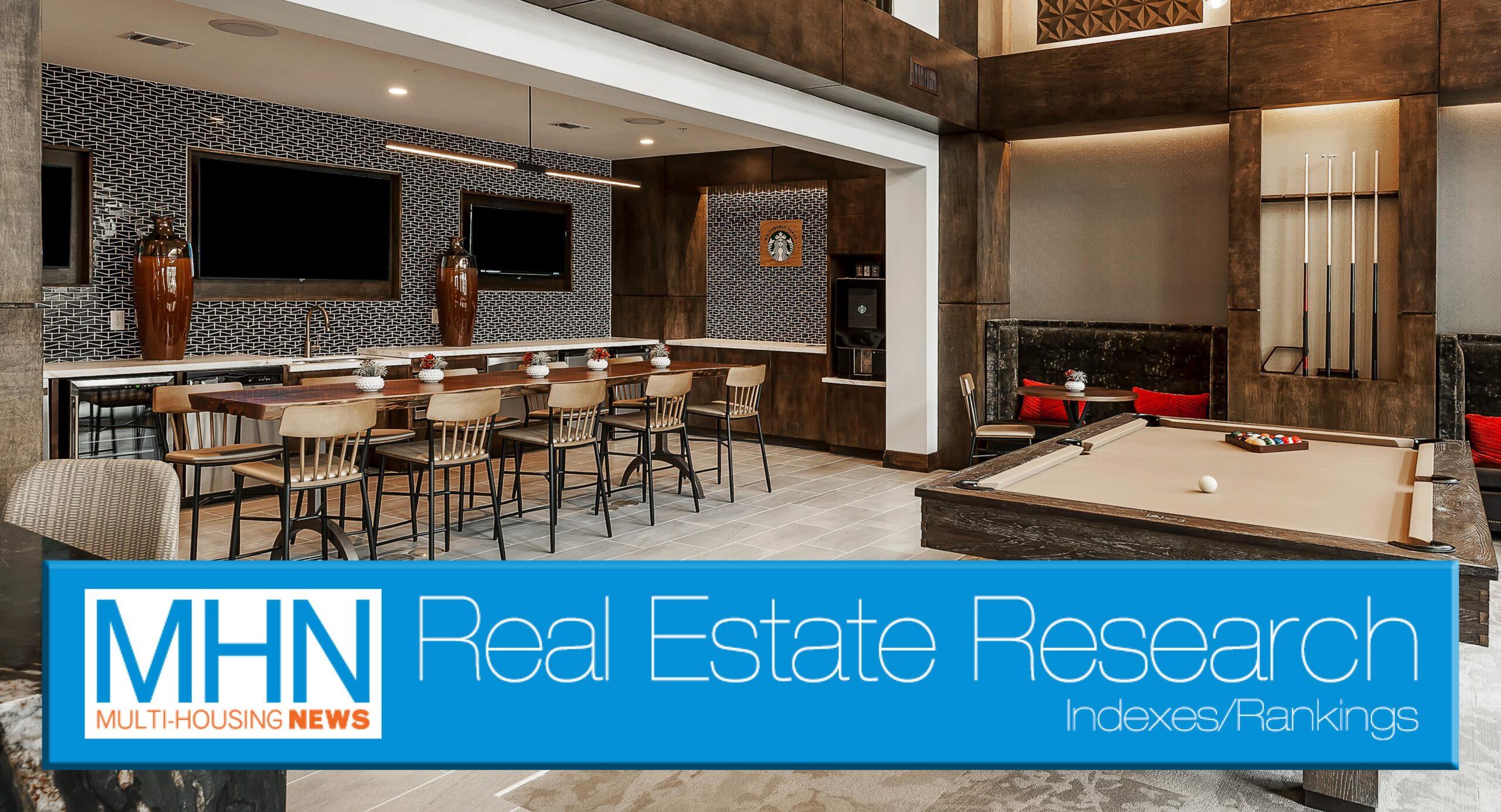 Passco ranks among Multi-Housing News' Top 40 Multifamily Owners with an average occupancy higher than the national average. To view the full list of rankings, please visit www.MultiHousingNews.com.
Multifamily real estate has remained strong. Despite the setbacks of the past year and a half, the sector began making gains this past summer, both in investment activity and in rent growth.
Owners, however, are still feeling the impacts of the pandemic, including eviction moratoria and renter assistance. Meanwhile, they must also grapple with updating their assets to ensure the health and safety of their residents. And, while costs continue to climb, owners are also faced with challenges surrounding rent collections, which fell to 72.0 percent for the week ending in Sept. 6, a 4.4 point decrease from the same time last year.
On this year's ranking of multifamily property owners, Greystar took pole position for the second consecutive year. At the end of June, the company's 141,500 units were valued at $43.3 billion and located in all regions of the U.S. and a growing number of international markets.
Nuveen ranked second, with more than 128,000 units valued at upwards of $25.6 billion. Rounding out the top three was Essex Property Trust, which owns and operates more than 60,000 units primarily located in western coastal markets including San Francisco, Los Angeles and Seattle.
This year's top 40 multifamily owners together boast 1.6 million units, with an estimated value of $358.5 billion. Close to 50 percent of the combined portfolio was classified as market rate, with luxury rentals and affordable housing comprising a respective 14.9 percent and 13.1 percent of the total.
Owners are focusing on environmental concerns, with 16 firms reporting that 10 percent or more of their multifamily assets meet green building standards. Occupancy across all asset types was 95.3 percent at the end of June.
The 2021 Multi-Housing News Top Owners ranking utilized self-reported data for all firms. The ranking results from a weighted formula based on a variety of factors (only a few of which are specified here), including the number of units owned, owned portfolio value, historic performance and a focused or diversified participation in property sectors. The ranking represents what we feel is a logical balance between firm growth and market share, as well as property diversity.
Originally Published by Multi-Housing News