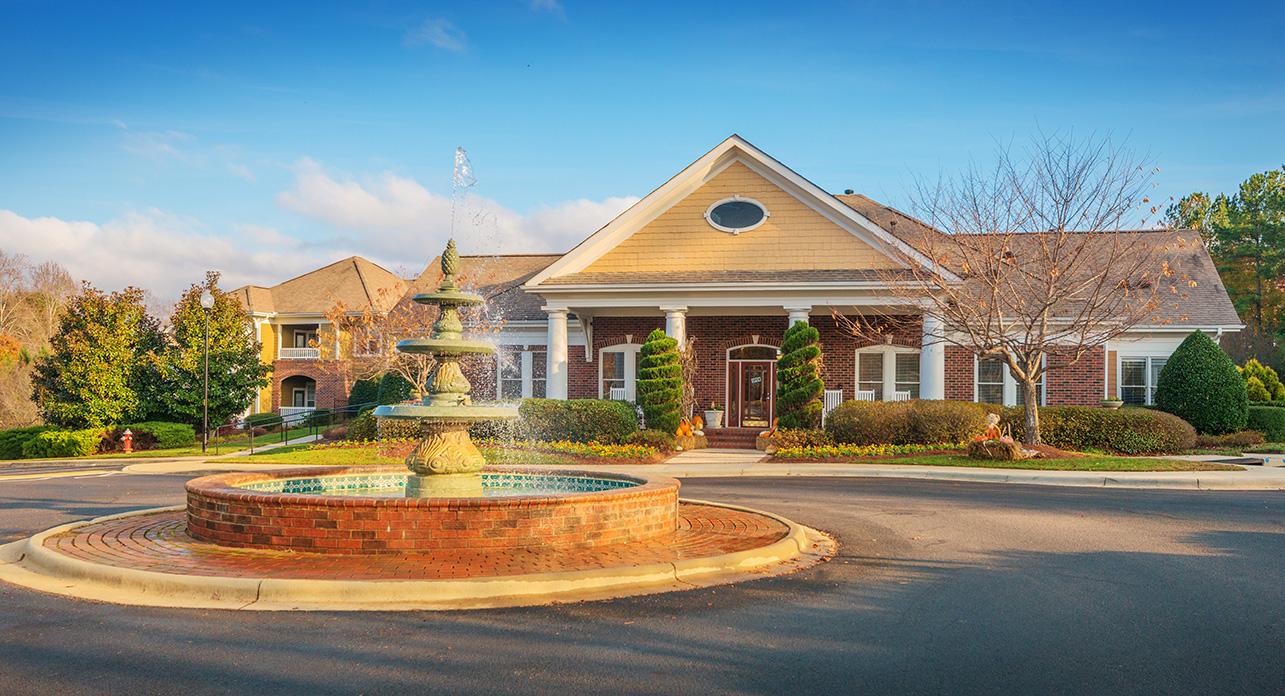 Passco Companies, LLC, has acquired Wakefield Glen Apartments, a 246-unit luxury Class A multifamily community located in Raleigh, North Carolina, according to Gary Goodman, Senior Vice President, Acquisitions of Passco Companies, LLC. The company closed on the Wakefield Glen acquisition in only 45 days.
"Wakefield Glen demonstrates deep potential for growth and stability, making it well-aligned with Passco's ongoing strategy to acquire high quality, core multifamily assets in secondary markets," said Goodman.
The property's potential stems from strong economic fundamentals in the Raleigh-Durham market, as well as its Class A condition and specific location within a highly desirable master planned community, according to Goodman.
Wakefield Glen Apartments is located in the 2,200 acre Wakefield Plantation master planned community, which consists of hundreds of single family homes, apartment units and townhouses, as well as several schools, a retail shopping center and a Tournament Players Club (TPC) golf course.
"Wakefield Glen is Passco's second multifamily acquisition this year in the Raleigh-Durham area, and we are actively seeking additional investment opportunities in this market," noted Goodman. "As one of the top markets in the country for future job and economic growth, Raleigh continues to demonstrate strong potential for rental growth and long term profit."
According to Goodman, the Raleigh-Durham market has rapidly expanded in recent years, and projections indicate that Raleigh's employment growth numbers will exceed the national employment growth in each of the next four years.
"The catalyst for this projected employment growth is Research Triangle Park, a local economic and employment driver," explained Goodman.
Research Triangle Park, which houses more than 170 companies and employs over 38,000 full-time employees, is located 20 minutes from Wakefield Glen Apartments.
Wakefield Glen is also located near three major universities, The University of North Carolina, North Carolina State University, and Duke University.
"The close proximity of universities and employment will continue to fuel demand for quality rental housing," explained Goodman. "As this activity continues, we expect that the asset will continue to perform well over time."
Built in 2001, Wakefield Glen Apartments consists of one-, two- and three-bedroom floor plans with nine-foot ceilings, crown molding, and luxury finishes. The community features a variety of amenities, including a resort-style pool, clubhouse, fitness center, community business center, playground and car care center.
According to Goodman, in addition to stabilizing occupancy and correcting deferred maintenance, Passco plans to bring in professional property management, using a national firm. Passco will also offer residents a number of upgrades including installing vinyl wood plank flooring in all first floor units, as well as other interior upgrades such as new appliances and countertops in many units, new cabinets, ceiling fans, kitchen and bathroom fixtures, two inch faux wood blinds, and curved shower rods.
"Our market research indicates that residents in this location are interested in high-end unit finishes and will pay additional rent to obtain them," adds Goodman.