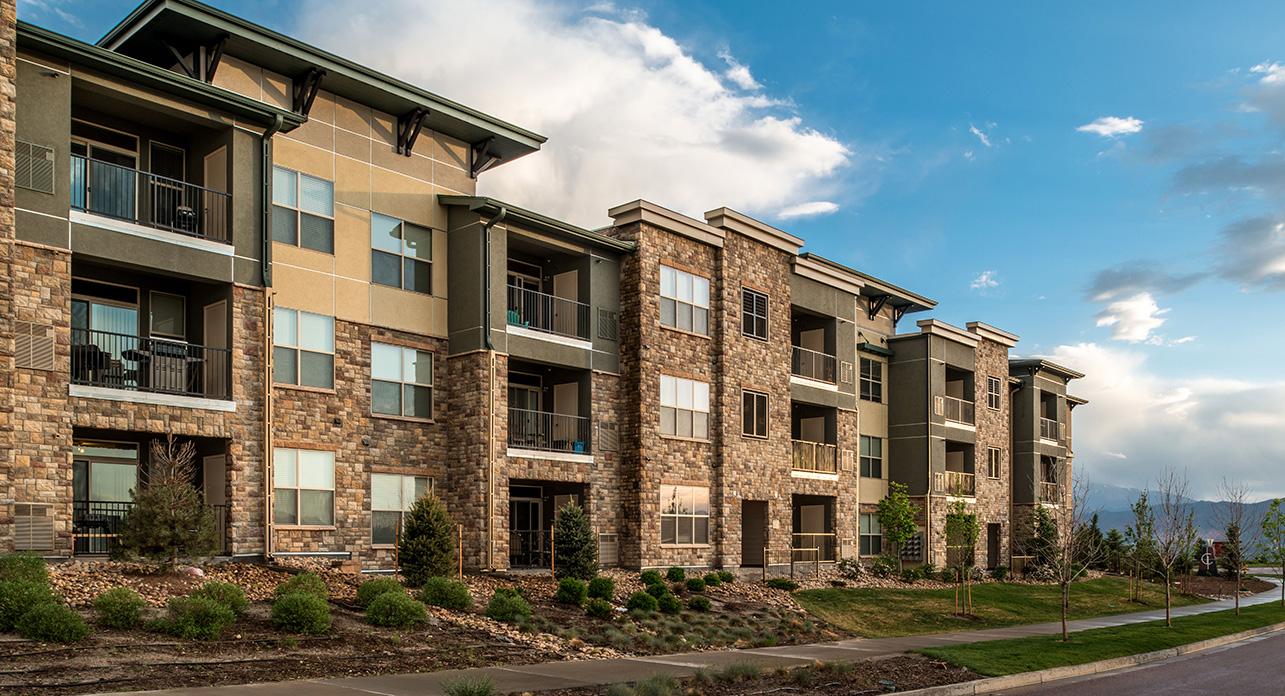 Passco Companies, LLC., a privately held Calif.-based real estate company that specializes in the investment, acquisition, development and management of commercial properties throughout the U.S., has completed the acquisition of "Vue21," formerly known as Alexan at Briargate, a 332-unit Class A multifamily community located in Colorado Springs, Colo., according to Gary Goodman, Senior Vice President, Acquisitions of Passco Companies, LLC.
"Multifamily has been a hot product over the last few years and has provided lucrative opportunities for investors," explained Goodman. "At this time, it is much more challenging to identify strong investment opportunities in this sector. However, Vue21 will provide our company with a solid asset to add to our already strong portfolio of multifamily investments."
According to Goodman, Vue21 is the right product in an especially prime location in an especially strong economic and populous market.
"Vue21 is particularly well located within the Powers Boulevard Corridor, the fast growing part of Colorado Springs, which itself is one of the fastest growing cities in the U.S.," Goodman added. "Its location within the renown Academic District 20 allows residents to take advantage of the best schools in the city as well."
To maximize the potential of this investment, Passco Companies will elevate the property's status in the market by repositioning the property through upgrading the units to enhance the modern, luxury apartment community that appeals to the area's upscale renters.


"Continuing renter demand will be generated by its location within the area's largest concentration of office space, totaling over 10 million square feet. This office space is home to national tenants such as USAA, T-Mobile, Focus on the Family, Oracle and Lockheed Martin, providing thousands of jobs to area residents," he explained.
Additional renter demand is supplied by the area's large concentration of military and defense-related employers, healthcare firms, and the 11 nearby colleges and universities.
Vue21 is a luxury apartment community built in 2009 within the Cordera master-planned community and is considered by many to be the finest community in the city. The property is situated on 11 acres, and offers one- two- and three-bedroom floor plans with a modern urban design, mountain views and spacious open floor plans.
Vue21 brings Passco's multifamily portfolio to 33 properties and over 10,000 units, located in 14 states throughout the United States.