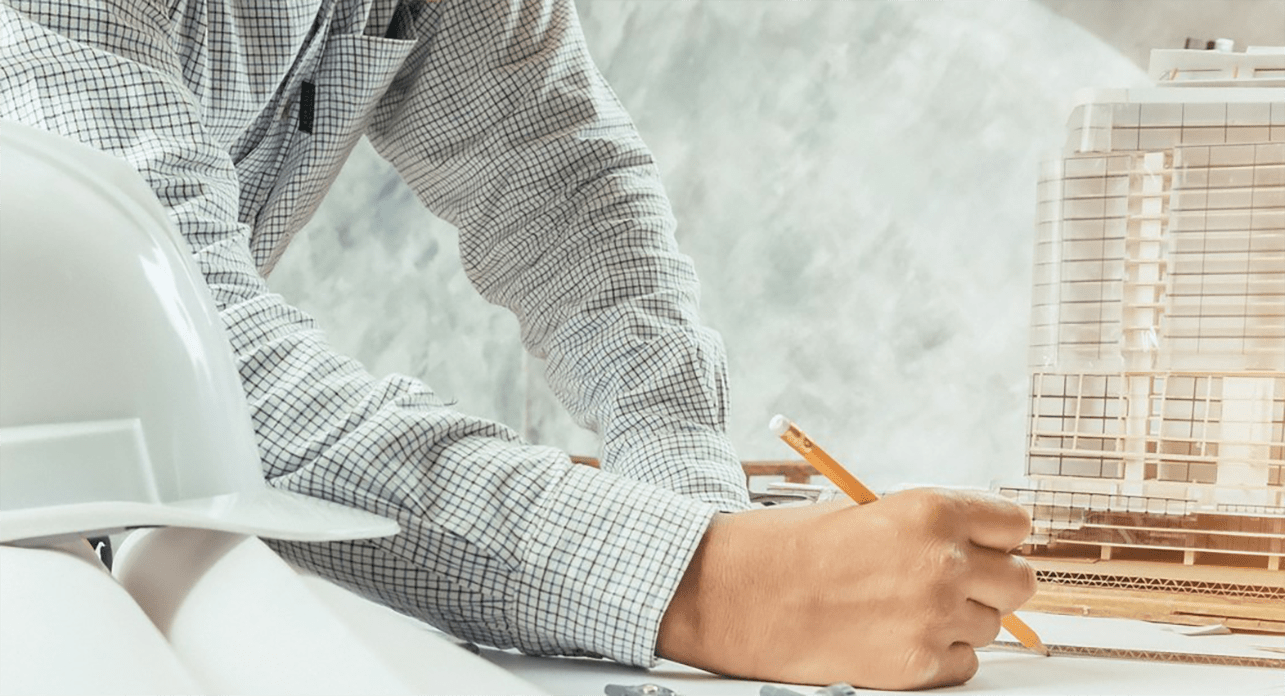 In December 2014, Houston-based PM Realty Group and its partner, National Real Estate Advisors, started construction on the Confluence, Denver's then newest ultra-luxury high rise tower. Located at the confluence of the South Platte River and Cherry Creek, the for-rent 34-story highrise will fully open this fall.
The project was started at a time when many multifamily experts said that luxury was starting to get overbuilt. A recent report from Harvard University says that most new supply is aimed at the upper end and that while there are indications that some luxury segments are becoming saturated, rental conditions in a large majority of metropolitan areas remain tight.
Experts say that while many industry insiders continue to warn about luxury overbuilding, the term "overbuilt" is not even close to a word that should be used to describe the currently state of the luxury market. As a testament to this, Bryant Nail, EVP of PMRG, says the timing for the Confluence project was just right, noting that preleasing has been strong.
In some ways, the multifamily luxury market has been a victime of its own success. Max Sharkansky, managing partner at Trion Properties, maintains that strong renter demand, coupled with steady rent growth, has fueled a multifamily construction boom in major metropolitan markets throughout the nation.
"More than 80% of newly developed units in the largest US metros are luxury, mainly because it is cost prohibitive to develop anything less," Sharkansky says. "As a result, there has been some speculation that the influx in new deliveries may potentially soften rent growth and generate higher vacancies."
And while the multifamily market has sustained strong demand for the past several years, the surge in new supply has definitely increased competition among properties in lease-up, especially in these major metropolitan areas, explains Sharkansky. "Some developers have even resorted to offering concessions to lure residents."
But developers are still looking to build luxury multifamily projects and are targeting supply-constrained, urban-core markets that have strong growth fundamentals, Sharkansky adds. "In Los Angeles, for example, demand for multifamily continues to outpace supply, driven by tremendous job growth and population gains. Many urban core markets [Seattle, L.A. and Dallas] have already demonstrated such strong demand that they'll likely be able to absorb new inventory, albeit at a slower pace than before."
On the lending front, in the last year, banks have tightened construction loans because of fears about overbuilding, but not all lenders are following suit. Arixa Capital's Jan Brzeski, managing director and CIO, recently told sister publication GlobeSt.com that the company is doing a lot more residential multifamily and multiunit for-sale housing, but still with an urban infill focus. "There is a need for more and better housing in these infill locations."
Brzeski added that the very high-end properties have had a lot of development in certain locations. "We like properties in more affordable markets and affordable price points. We've been doing B and C properties in B and C locations, but strong locations."
PMRG's Nail believes there's growing demand for luxury multifamily in urban areas throughout Denver. Access to the Riverfront Park area is in high demand due to its prime infill location. The firm's Confluence highrise is located adjacent to the South Platte River and possesses views over Confluence and River Front Park.
Other believers in the Denver market are CityView and the Dinerstein Cos. While the project is still early in the planning stages (with completion expected by the second quarter of 2019), a CityView/Dinerstein joint venture has proposed a class A, 350- unit development named Colorado Station that will replace an underutilized retail center that's now on the site. It will incorporate a green-roof system, electric vehicle-charging stations, energy-efficient appliances and several other sustainable elements.
Denver is ideal given the city's increasing population, healthy lifestyle, proliferation of good jobs and the fact that housing there is simply in short supply, says Sean Burton, CEO of CityView. "These are the factors we look for when choosing where to invest our capital, and Colorado Station fits squarely in that strategy."
But it isn't only Denver where luxury highrise is still working. PMRG is also starting construction on 330 Main, a 30-story building in Houston, this fall and is evaluating purchasing sites in Atlanta and Dallas currently. "We are focused on the major metropolitan areas in the southwest and southeast," adds PMRG's Nail. "Most all of these markets that we have studied have the necessary demographics to craft a successful project."
Nail says his firm hasn't found a market that won't work. Still, location may remain an issue because "sometimes we cannot find the site that will fit with what we think needs to be built."
Florida should also be on people's radar, notes Bill Worrall, VP of FirstService Residential Florida. "In Florida, we're seeing solid demand across the market at our luxury properties."
And while he says new development may have slowed down a little, overall, the market appears to have normalized. "That means buyers are still looking for luxury properties to fulfill their living, investing, and holiday vacation needs, especially in South Florida."
In South Florida, developers are taking a different approach to the luxury market than in previous years, Worrall observes. "We're increasingly seeing buyers attracted to buildings and communities developed in conjunction with luxury brands like the Fendi Chateau Residences Miami, the Porsche Design Tower and the planned Aston Martin building in Downtown Miami. Communities like this leverage a brand's recognition and lifestyle offerings to attract luxury buyers."
From a volume and inventory standpoint, Worrall also says he has seen developers in Florida begin to partner on luxury developments. "As the market has normalized, developers are taking steps like this to mitigate risk and avoid overextending. The result is, at least in Florida, fewer unfinished highrise buildings and more completed luxury communities."
Meanwhile, up in New York City, price points depend on location and convenience to mass transit, says FirstService Residential New York's executive managing director, Robert A. Scaglion. He points out that the millennial population, which is the strong base of today's renters, wants locations convenient to work on mass transit. "Walking to work is preferred, if affordable."
A prime Manhattan location would generate higher prices than new development in outer areas of Queens and Brooklyn, Scaglion says, but it only works for a certain price point. "The cost of land and construction makes building class B housing inefficient."
Developers, Scaglion continues, are looking outside prime Manhattan locations, at sites along transportation lines. "Brooklyn and Queens waterfront locations are already prime locations, so new development is taking place farther out in those boroughs."
Luxury is never overbuilt, he asserts. Instead, the word is overused. "People always aspire to the best they can afford," Scaglion observes. "Old developments that don't upgrade over time will serve to fill in the lower price points."
And when you pick a place that doesn't have many luxury options, luxury works. That was the case with SALT Development, which is currently developing the 4th WEST project in Salt Lake City. "When we first looked at Salt Lake City, we discovered there were very few options for luxury multifamily," says Thomas Vegh, managing partner of SALT Development. "In reality, the existing 'luxury' projects in Salt Lake City were not viewed as luxury by those coming from other large cities. We saw a terrific opportu- nity to provide a true luxury product for an underserved market in one of the fastest-growing cities in the country."
While 4th WEST is still being finished, SALT Development feels that it has already exceeded its own expectations of what they had hoped to achieve. "We opened the first phase of 4th WEST last November with rents 25% higher than our projections," Vegh explains. "We are on track to stabilize by Dec 2017."
And the firm's property management group reports 4th WEST's prospect capture rate is one of the highest in the state, he explains. "It's interesting to note that more than 60% of our residents originate from outside Utah, including employees for Goldman Sachs, Adobe and University of Utah research-related companies."
Gary Goodman, SVP of acquisitions at Passco Cos., says that there are specific submarkets where he is seeing an influx in luxury multifamily supply. However, it is not indicative of the luxury multifamily market as a whole.
For example, he says, "we are seeing the most new development in urban-infill locations in gateway cities. Most of these cities have public policies in place that are encouraging development such as tax breaks and other entitlement incentives to promote revitalization. This influx in new development has also trickled down into some secondary markets including parts of San Antonio, Nashville, Austin, and Denver, among others. These specific submarkets have experienced rapid growth and expansion, creating an influx of new supply and competition."
He also notes that US suburban markets still have significant runway left and provide tremendous opportunity for investors. "These markets are often dominated by single-family home ownership, which has resulted in limited new apartment development as homeowners often try to protect their environments."
Goodman explains that if developers are able to find locations with high walkability scores such as near a town center, retail, restaurants and other entertainment, they will be able to develop properties that will garner strong demand and the opportunity for long-term rent growth.
For those developers not sticking to a luxury focus, one of the other big trends is the flight to secondary markets. Steadfast Cos., for example, acquires class B properties in B markets—those so-called less desirable communities often overlooked by its peers. The company has also found that these class B communities often perform as well as, if not better than, their luxury counterparts.
Ella Shaw Neyland, president of Steadfast Apartment REIT III, has previously said that primary markets with bustling downtown cores will always be in demand, but they will come at a cost; however, mid-tier properties in thriving secondary markets can accommodate the budgets of most "GenerationALL" renters. She also has said that secondary markets demonstrate robust population growth and proportionate unit supply and demand.
Neyland shares that the most recent US jobs report highlighted that real wage growth (year-over-year) is about 1% and continues to be slow. Also, a significant number of people are working part time—the gig economy, she says. "This employment picture does not support the ability for most people to afford to live in luxury apartments, which is defined as the top 20% of monthly rent."
She continues to note that people paying too much for rent in some cities means less money for consumer spending, which accounts for 65% of GDP growth. "But it sets a great stage for well-located and well-maintained moderate-income housing."
Plus, the "urban myth" is that most people want to live downtown in urban cores, she says. "The constraint is price, and the draw has traditionally been walkability. But the walkability component is less important today with the convenience of Uber and Lyft."
Trion Properties' Sharkansky says that his firm's strategy has always been to focus on class B assets in primary markets such as Los Angeles, the Bay Area, San Diego and Portland, OR. "We view this as a better investment strategy and a cost-effective alternative to pursuing ground-up luxury development."
He continues that his firm seeks to acquire and reposition value-add multifamily in high-growth locations along the West Coast, "allowing us to deliver a high-quality, value-oriented alternative to new luxury construction." As such, he continues, "our properties are not impacted by new luxury supply and have generated attractive risk-adjusted returns to our investors."
Sharkansky points out that by acquiring value-add product well-below replacement cost at an attractive basis, his company has been successful in repositioning class B assets and bringing rents up to market, thereby generating strong cash flow and risk-adjusted returns to investors. "At the same time, we're able to provide residents with a more affordable alternative to new construction."
On the other hand, it can be quite challenging to develop class B or workforce housing, explains Passco's Goodman. "The cost of construction for a class B property is relatively similar to the cost of a luxury multifamily community. Therefore, the cost of construction doesn't justify the difference in rents, making class B properties much more difficult to pencil out."
And unless there are public policy changes, Goodman says he doesn't anticipate an increase in class B development in the coming year. "Similar to the incentives offered for revitalization in inner cities, there will need to be some sort of incentive to encourage development in the class B or workforce sector for us to see a change in development."
As for what types of amenities are wooing renters, luxury developers are going to greater lengths due to the sheer volume of new units coming on line. Passco's Goodman says that there is an amenities race taking place among luxury communities today. "These amenities are constantly evolving and becoming more and more sophisticated," he says. "Properties that were constructed relatively recently, four and five years ago, are not as upscale as those built today. We anticipate this trend will continue over the next several years, meaning property owners and developers will need to be cognizant of this and work to keep up with the most up-to-date amenities in order to attract and retain tenants."
Speaking of amenities, a recent survey from the National Multifamily Housing Council showed that 82% of renters view fitness centers as the most important amenity. Developer Cortland Partners, which has 40,000 apartment units nationwide, includes on-site gyms as part of each of its community revamps and also provides residents of 27 communities with access to Fitness on Demand classes like Zumba, P90X, spin classes, yoga classes, circuit training and boot camp-style classes.
Cortland Partners has also taken a unique approach to meeting that need, recently hiring Dr. Karl Smith—also known as Dr. Fitness in Cortland circles—to head the design of residential fitness and wellness programming. And to keep tenants satisfied for higher renewal rates, Cortland offers a variety of innovative amenities that residents welcome even if they never realized they needed them. Residents enjoy everything from garbage 'valets' to 48-hour service guarantees to courtesy move-in assistance such as picture-frame hanging, unpacking and more, the company says.
FirstService's Worrall says that in today's luxury market, amenities are a key differentiator. "Buyers are looking for services that enhance their lifestyle and make them feel safe. We see increased buyer and renter interest for luxury properties that offer high-end fitness center and spa amenities with on-site programming (e.g., trainers, massage services, etc.). We've also seen an increase in interest from buyers, especially international buyers, in properties that offer their residents increased peace of mind through amenities like semi-private elevators, advanced security technology and well-qualified, around-the-clock security staff."
In addition to amenities, Worrall says that what attracts luxury renters is really location. This in turn is "driven by the lifestyle they want to lead. Whether it's a condo that offers waterfront views and quick access to the beach, or a downtown loft that's a short walk to the office, shopping and nightlife, buyers are looking for the location that best matches up with the lifestyle they want to live."
And today's buyers are much more sophisticated in their knowledge of the financial aspects of the community they would like to live in as well, explains Worrall. "Luxury buyers are taking the time to review the association's budget, its reserves and its governing documents to ensure each community has a strong financial foundation. Communities with strong reserves and a healthy budget typically attract more luxury buyers, because there is often a smaller chance of special assessments being levied in the short term."
This article was originally published in Real Estate Forum's September 2017 issue.