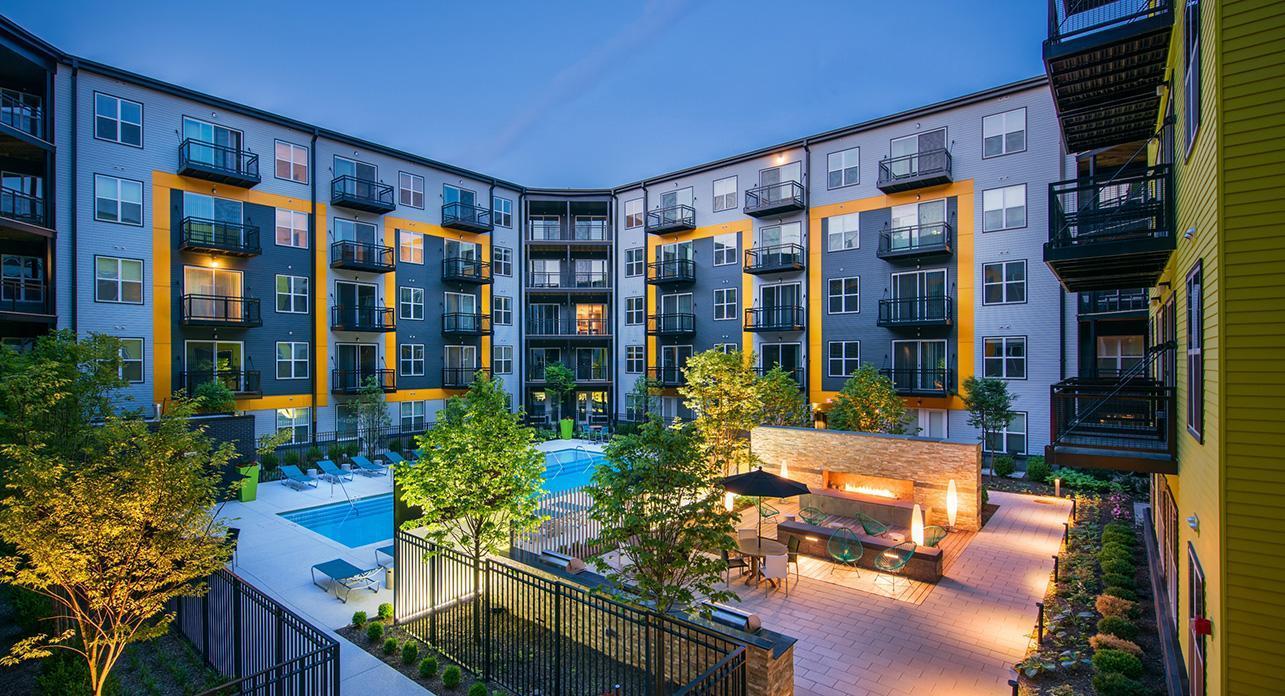 Passco Cos. continues to expand its portfolio of more than 50 properties in 17 states with the purchase of The Parker, a 360-unit luxury community in Alexandria, Va. A joint partnership between AEW Capital Management and MRP Realty sold the Fairfax County property for $112.8 million. This marks Passco's second acquisition in the Washington D.C. metro, following the purchase of The Shelby, a 240-unit community in 2016.
Eastdil Secured represented both parties in the transaction. Chris Black and Caleb Marten of KeyBank Real Estate Capital's Commercial Mortgage Group arranged acquisition financing for Passco Cos. through Fannie Mae.
WELL-POSITIONED FOR GROWTH
Located at 2550 Huntington Ave., the community was built last year and features studio, one and two-bedroom floorplans. The asset had a 92 percent occupancy rate at the time of the transaction. Property amenities include two landscaped courtyards complete with gas grills and outdoor TVs, a swimming pool and sundeck, a virtual sport simulation room, a 24-hour fitness center, a bike trail and outdoor fitness station and a dog park and washing station.
Huntington Metro Station offers direct connectivity to employment centers throughout North Virginia and Washington, D.C. Downtown is eight metro stops north of the asset. Employment hubs in the area include the Patent & Trademark Office, which is a 10-minute walk away and the National Science Foundation, which recently moved to the area, bringing around 2,400 new employees.
"Fairfax County and the city of Alexandria both provide ideal multifamily market fundamentals," said Gary Goodman, senior vice president of acquisitions at Passco, in prepared remarks. "The region features a combination of strong job growth, low vacancy rate, high-wage earning population and a minimal supply of competing multifamily assets. These are the key demand drivers we look for with any new acquisition."
Demand is also fuelled by Alexandria's unemployment rate of 3.5 percent and new workplace facilities under construction. Moreover, Forbes Magazine recently ranked Fairfax County as the third wealthiest county in the nation, according to Goodman. The company plans to acquire more properties throughout the Washington, D.C. metro in the coming months.
This article was originally published on Multi-Housing News.