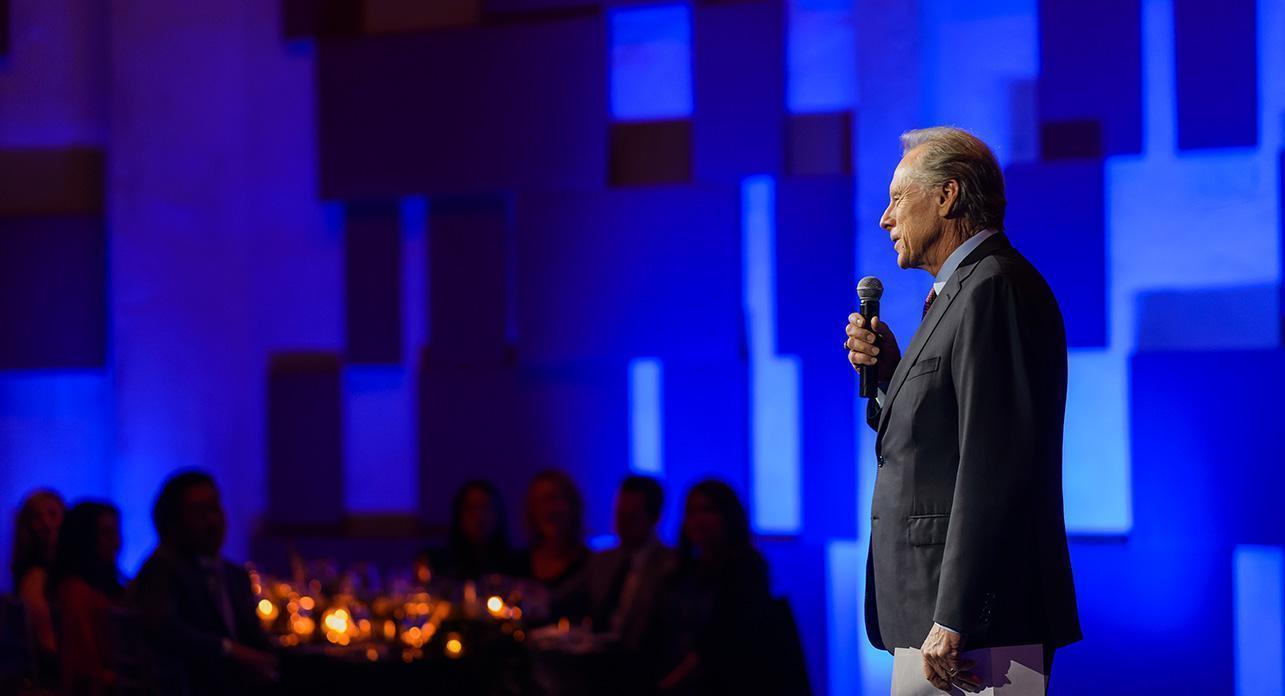 In looking back over the 20 years since I formed the Passco Companies, I am proud of the successes that the Company has achieved, the friends we have made, our impact on the alternative investment industry, and our success in helping people achieve their financial and growth goals.
Some of the events and accomplishments of which I am most proud include seeing Passco named in the Orange County Business Journal as the County's number 1 place to work based on independent employee surveys; being named as one of Orange County's fastest growing companies three years in a row; being recognized in the Wall Street Journal for our successful Puente Hills Mall transaction which enhanced the reputation of the company as well as the entire alternative investment industry particularly in the area of utilizing fractional ownership interests in completing 1031 exchanges.
Most importantly, I am grateful to the people who have made our growth and success possible. Nearly 40% of the people working for Passco have been with us for over 10 years. Many have moved up through the ranks to now be part of management. Some have moved on to greater opportunities where the skills they learned at Passco helped them achieve their goals. It has been gratifying to see my personal goal of making everyone who has ever worked for me or with me better off for the experience achieved with so many people.
All of us at Passco can be proud that we successfully navigated the "great recession" when so many of our competitors failed. Now we have achieved a favored status in our industry and we have become the firm to consider and go to when the broker dealer and registered representatives have clients needing a 1031 exchange or other alternative investment.
While we at Passco can all be proud of our record of achievement over the past 20 years, it speaks well that we have set a record for acquisitions, funding, and profits in each of the past three years as a result of our position of leadership in providing 1031 exchange opportunities in multi-family properties.
Notwithstanding our success, to maintain success we recognize that change is a constant in the real estate business as in all other businesses. In anticipation of possible industry changes we have rekindled our focus on "value add" opportunities in class B and C multifamily; self storage; and strip retail. We have also launched our "ground up" development division and have three projects underway. Success in these efforts will further enhance the Passco's financial success in areas outside of the 1031 exchange business.
So as I reminisce over the challenges and accomplishments of the past 20 years, I am proud and somewhat humbled when I see that the Company now has over $2.5 billion in assets under management; over 5,000 investors; over 50 programs and properties that have gone "full cycle"; that we are recognized by Fannie Mae as one of their most favored borrowers; that we have grown to over 65 people in 6 offices nationwide and have been named in Inc. Magazine as one of the 500 fastest growing companies in the U.S.
As a final thought, I am most grateful to my wife, Eileen, nicknamed "Magic", who in the beginning spent long hours in the office organizing, encouraging, and doing whatever needed to be done to help launch our Company and who for 28 years has been my biggest fan.
This article was written by William O. Passo, CEO & Founder of Passco Companies, LLC.