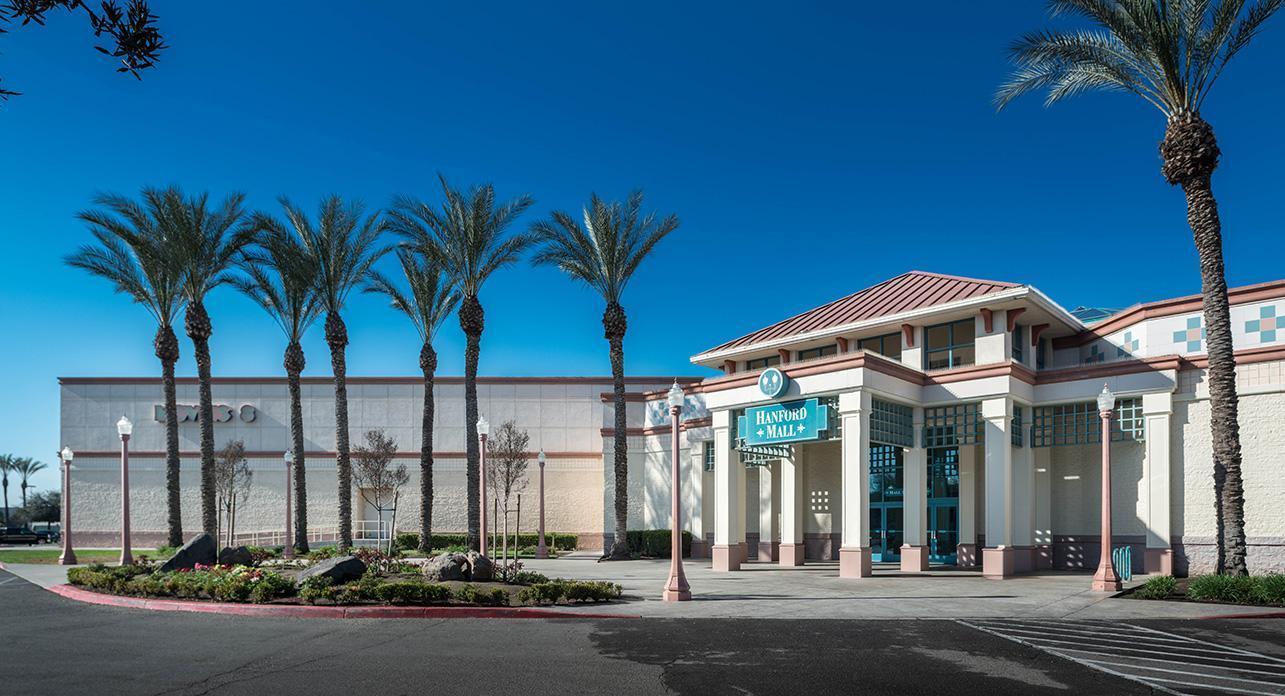 Blue Sky Utility, a California based renewable energy developer, and Sunpreme Inc., a US-based solar photovoltaic company and Passco Companies, a national real estate investment firm, are pleased to announce the completion of a 1.62Megawatt commercial rooftop solar system located on Hanford Mall in Hanford, CA. The system is the largest commercial rooftop Solar PV installation in Hanford and the largest solar system to be installed, to date, on a shopping mall in the state. The system is estimated to generate almost 3,000,000 kWh of clean, emission free electricity annually – enough energy to serve over 450 homes, while providing a centerpiece to the holistic approach to environmental stewardship.
"There was only one panel design capable of meeting the energy production requirements within the constraints of available rooftop space, timeframe and cost efficiencies required for Blue Sky Utility. We chose Sunpreme Bifacial Panels once again for their higher lifetime energy production, proven product reliability and an outstanding warranty for a long-term investment. Over 1.62MW of Sunpreme Maxima GxB310/370 with bifacial advantage – were installed to meet the project requirements. This is our 3rd business project in collaboration with Sunpreme, with a unique business model, and they have demonstrated once again that they are a reliable and trusted partner, with innovative and truly professional customer support," said Ran Bujanover, Founder and President at Blue Sky Utility.
"Passco Companies is excited to be part of this industry leading project. The unique business approach that Blue Sky Utility implemented was a perfect fit for Hanford Mall. As stewards of the environment and an important part of the Hanford community, we're eager to participate in a renewable project that creates triple bottom line impact," said Joanne Doerter, General Manager of Hanford Mall. "We could not have envisioned such a long-term partnership with anyone other than Blue Sky Utility and Sunpreme, given their extensive expertise in applying renewable solutions to retail real estate settings," noted Joanne.
"We are privileged to have collaborated with Blue Sky Utility once again and with Passco Co. in making Sunpreme bifacial double glass panels available to their prestigious business project at Hanford. Sunpreme bifacial high performance solar panels are an industry game changer offering our customers a world-class product, with superior lifetime yields, and the safest long-term energy investments — backed by an outstanding industry-leading warranty," said Surinder S. Bedi, Executive Vice President for Global Business Development, System Products and Quality & Reliability at Sunpreme. "These bifacial panels absorb light from both sides increasing energy yield (kWh) per kWp further combined with industry leading temperature coefficient, fire class rating A and with expected useful life exceeding 30 years. Through this project and many others, we are committed to provide best-in-class customer experience, thereby maximizing customers' IRR," added Bedi.
ABOUT BLUE SKY UTILITY
Blue Sky Utility is a unique renewable energy developer providing solutions for retail real estate landlords and tenants. Blue Sky Utility combines their extensive engineering knowledge with their financial structuring expertise to create custom solutions, providing tenants and landlords with programs that are both environmentally sustainable and value accretive. For more information, visit www.blueskyutility.com
ABOUT PASSCO COMPANIES
Celebrating our 20th Anniversary in 2018, Passco Companies, LLC is a nationally recognized market leader in the acquisition, development, and management of multi-family and commercial properties throughout the US. Passco has delivered sound investment strategies to clients and partners, enabling them to create, maintain, and add value to their portfolios through a full set of real estate services as well as property development and construction. Headquartered in Irvine, California, Passco currently has $2.5 billion assets under management and is involved with over 50 properties in 17 states. For more information, please visit www.passco.com
ABOUT SUNPREME INC.
Headquartered in California US, Supreme is a global solar photovoltaic company that designs, develops, and manufactures its innovative bifacial double glass panels utilizing a proprietary Hybrid Cell Technology (HCT), with efficiencies from 21.8% to 24%. These panels deliver the best cost performance value and outstanding warranty to clean-tech customers. Sunpreme's Bifacial, Smart optimized panels are among the world's most powerful, with STC outputs ranging from 310 to 510W before the bifacial boost, with superior product reliability and environmental stewardship. Sunpreme was ranked among the top three performers in the entire global PV market, and has won 7 of the top 10 rankings among thin-film PV products. Sunpreme solutions are deployed in 28 countries around the world. For more information, please visit www.sunpreme.com
This article was originally published on PR Newswire.