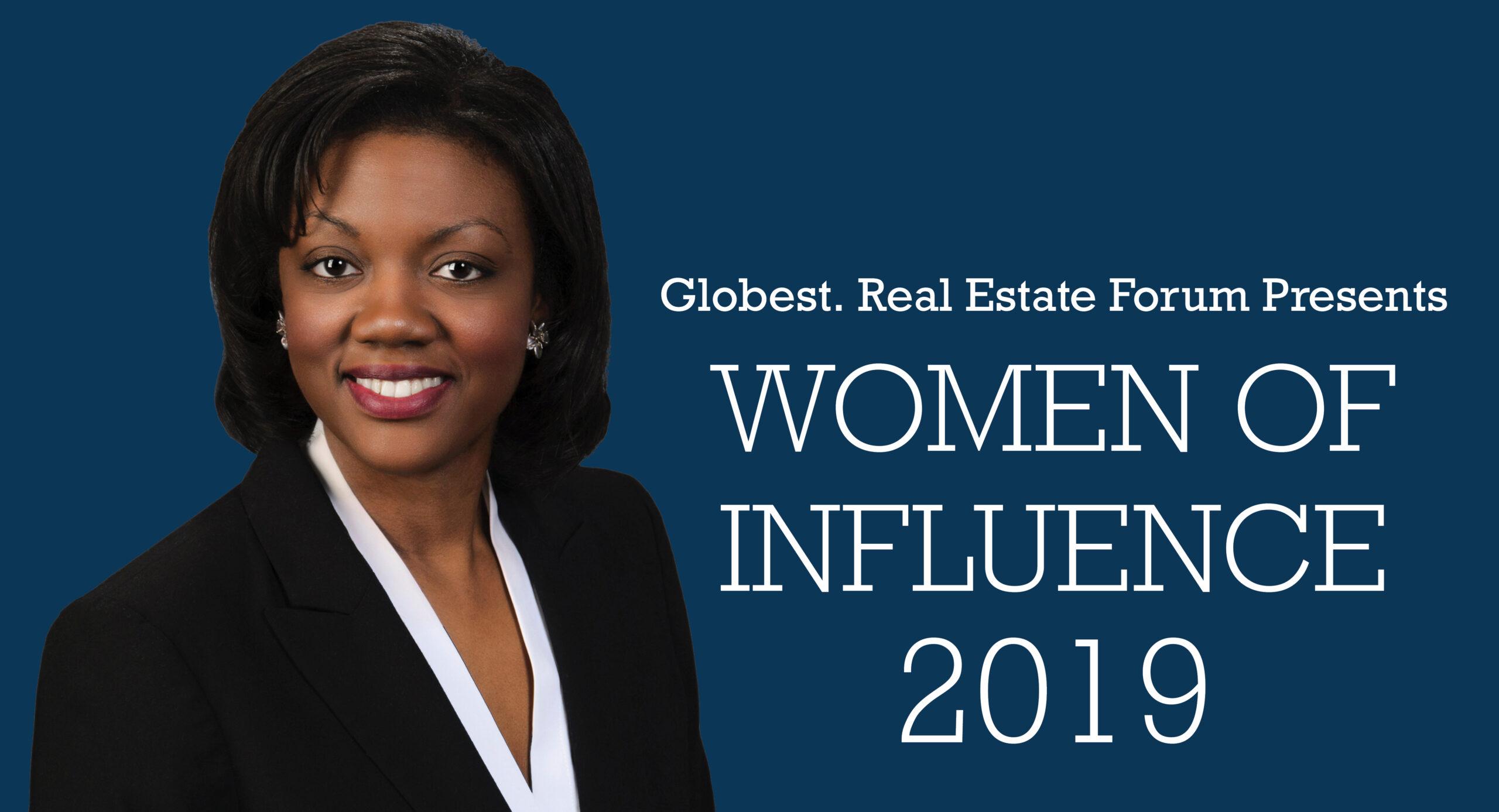 Here we are again, our annual Women of Influence issue. This is the 26th year that we have covered the achievements of women in commercial real estate. As always, there are accounts of developments and deals and huge client wins as there are every year. But in recent years, including this one, a change is in the air. The deals are getting bigger, the wins more numerous. Indeed, the number of women being recognized for their accomplishments is growing larger by the year. This year we look at some 200 women within these pages, who were selected out of an almost untold number of nominations. To accommodate this growth, we added more categories than ever before including Humanitarian, Mentor, Innovator and Ally.
Investment Professional of the Year
Gold Winner – Devin Barnwell, Morgan Stanley
Silver Winner – Amy Price, Bentall Kennedy (U.S.) Limited Partnership
Bronze Winner – Nika Dufour, Passco Companies

Ada Arevalo, Avanath
Abbe Franchot Borok, Amherst Capital Management
Debra Franklin, Marcus & Millichap
Leslie Himmel, Himmel + Meringoff Properties
Inna Khidekel, Bridge Investment Group
Donna Preiss, The Preiss Co.
Vicky Schiff, Mosaic Real Estate Investors
Cynthia Shelton, LandQwest Commercial, Orlando
Sondra Wenger, CIM Group
Nika Dufour, Passco Companies, LLC
Nika Dufour's position as VP of portfolio management at passco Cos., encompasses a wide variety of duties. As a solutions-oriented leader, she has directly improved the efficiency and accuracy of the firm's multi-family portfolio. She oversees the firm's $2.6 billion portfolio and implements new processes for budget analysis and operational performance. She recruits and trains a support team to provide predictive analytics for the firm's platform, through investment underwriting, budget reforecasting and portfolio valuations. With experience in asset management, joint ventures, mergers and acquisitions, she applies her knowledge to develop effective streamlined processes for the firm.
Article originally published in GlobeSt. Real Estate Forum's July/August 2019 issue.