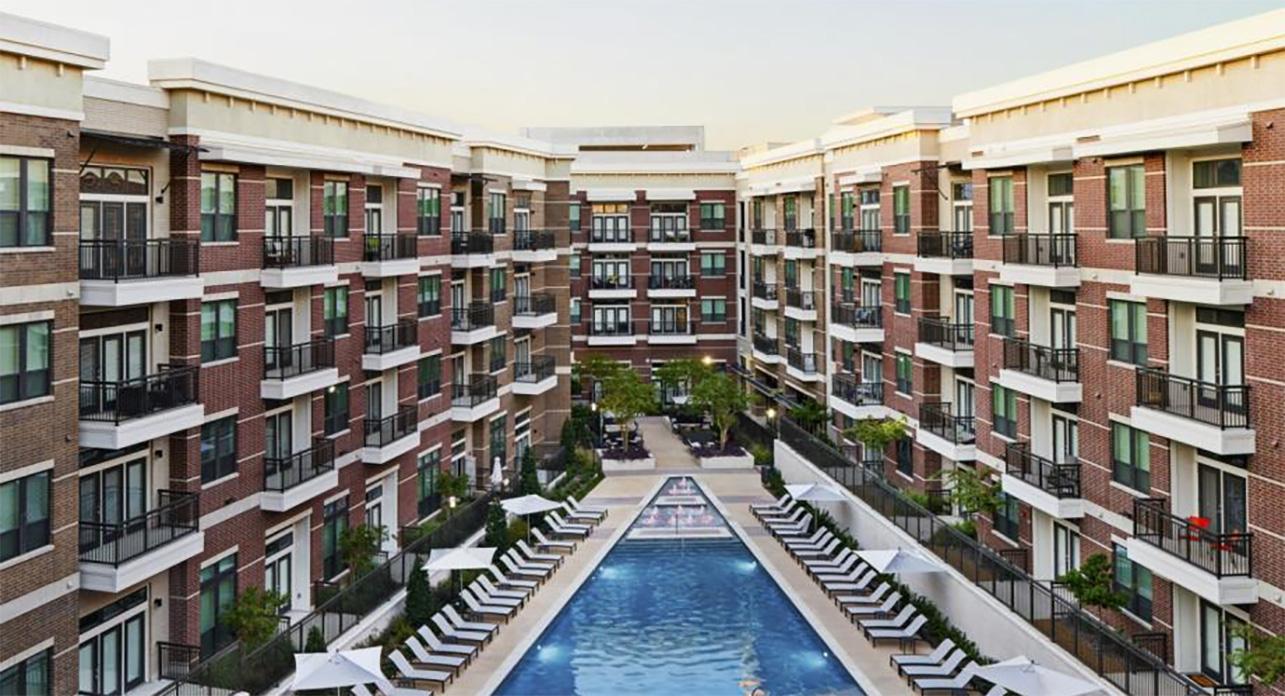 Texas markets are meeting a healthy demand for multifamily housing from millennials who are reaching renting age and baby boomers who are downsizing, while attracting investment from around the United States.
"The millennial cohort is just coming into the rental pool," said Gary Goodman, senior vice president of Passco Cos., an Irvine, California–based acquirer of Class A multifamily properties. "That's a huge demand factor." Millennials, unlike previous generations, are delaying marriage, children, and homebuying while showing a penchant for living in an urban, multifamily setting.
"You've got a barbell effect—the millennials on one end and the baby boomers on the other, creating demand," Goodman said. "The prospect looks terrific."
Goodman was one of several panelists at a recent Dallas ConnectTexas Multifamily conference, which provided a statewide perspective on the multifamily market. While panelists noted some challenges emerging in major markets, they said that fundamentals were generally strong with higher cap rates possible in tertiary markets such as Midland-Odessa, Waco, and Lubbock.
Strength in Dallas Metro
Among major markets, Dallas remains one of the most active multifamily markets in the nation, with an estimated 24,000 units expected to be delivered this year, behind only New York City, which is projected to deliver 27,000 units. Houston was scheduled to deliver 17,000 to 18,000 units by the end of the year, but that was before Hurricane Harvey devastated the region. Austin also ranks among the top ten markets nationally for expected multifamily completions in 2017.
"Texas is a very attractive market for people to live in," said Laurie Baker, senior vice president of fund and asset management for Camden Property Trust, a Houston-based real estate investment trust (REIT) that invests in apartments nationwide. Camden operates nearly 20,000 units in Texas, which represents about 37 percent of its portfolio.
"We are very bullish on Texas—Houston, Austin, and Dallas," Baker said during the conference, which occurred before Hurricane Harvey made landfall. Baker noted there has been softness in the Houston market where renewals are flat, and property owners are offering concessions to compete with other property owners. Camden has also offered concessions at a downtown Dallas property and said that rents in Austin have slipped below budget.
Shortly after the conference, Camden reported minor hurricane damage to the company's apartment communities in Houston and Corpus Christi, but said that all communities were operational.
Tony Ferrell, vice president of portfolio operations for the Bascom Group, a private equity firm that acquires value-add properties for short-term holds of three to five years, said the company has an aggressive renovation strategy and recently bought properties in San Antonio and Round Rock, north of Austin.
The Round Rock acquisition was "a great deal and an eyesore when we bought it," Farrell said. "We redid the interiors, and it is leasing like gangbusters." He said Austin, however, has been a bit difficult "to pencil [out] and find a deal that makes sense."
Doug Banerjee, managing director of Greysteel, a Washington, D.C.–based transactional commercial property adviser in the value-add space, said that about 37,000 multifamily units will be delivered in Dallas between now and the end of 2018. While absorption remains strong, rent growth has flattened, he said. Still, with strong absorption, he expects to see rent growth return in the next year or two. In comparison, only 14,000 units are expected to be delivered in Houston during the same time period as construction there slows.
Carrington Brown, executive director of investments for San Antonio–based USAA Real Estate Co., said the investment firm owns 11,000 multifamily units, 25 percent of which are in Texas. With supply elevated in most major markets, investors and developers can expect debt to be harder to come by as banks become more selective on multifamily financing, he said.
Scott LaMontagne, managing director of the capital markets group, multifamily, for JLL, said that Texas can expect to see a breather on supply next year in places such as Austin, San Antonio, and Houston, with Dallas the exception.
The Attraction of Tertiary Markets
While some softness in major markets exists, investors are closely eyeing tertiary markets where cap rates can be significantly higher than those in the major metro areas.
Hugh Cobb, principal with Alpha-Barnes Real Estate Services, an Atlanta-based multifamily investment, acquisition, and development firm, said that Midland-Odessa is one of the state's strongest tertiary markets, even with oil below $50 a barrel, as oil companies continue to drill and invest in the oil-rich Permian Basin. Waco, home of Baylor University, is also a strong tertiary market, with a 95 percent occupancy rate. Killeen-Temple, home to Fort Hood, relies heavily on the military base and is a weaker market as is Abilene, which has seen occupancy decline to 90 percent from 92 percent a year ago, Cobb said.
Shravan Parsi, co-CEO of Austin-based Napa Ventures, said he has tracked the Corpus Christi market for the last 18 months and likes what he sees there: an expanded port, a growing medical center, an expanding Texas A&M University campus, and a vibrant petrochemical industry. The investment company will buy two assets in Corpus Christi this year, he said.
Lubbock also has strong investor interest, noted Matt Wideman, transaction manager for Dallas-based ARA, a Newmark Co., who noted that the company has 20 offers on a Lubbock portfolio.
Investors can get cap rates in the 5s and 6s on Class B and C properties in a variety of Texas tertiary markets compared with 4s on Class A properties in Dallas, panelists said. Buyers who were very active in Dallas in recent years are now chasing yields in smaller markets.
"It's amazing to see how many people are looking [at Texas markets] from all over the country," Wideman said. "You can sell a 12-unit deal in California, a 1031, and get 100 units in Amarillo. It's amazing what is happening," he said. "There are deals to be made."
This article was originally published in Urban Land Magazine. The property pictured above is not owned by Passco Companies, LLC.