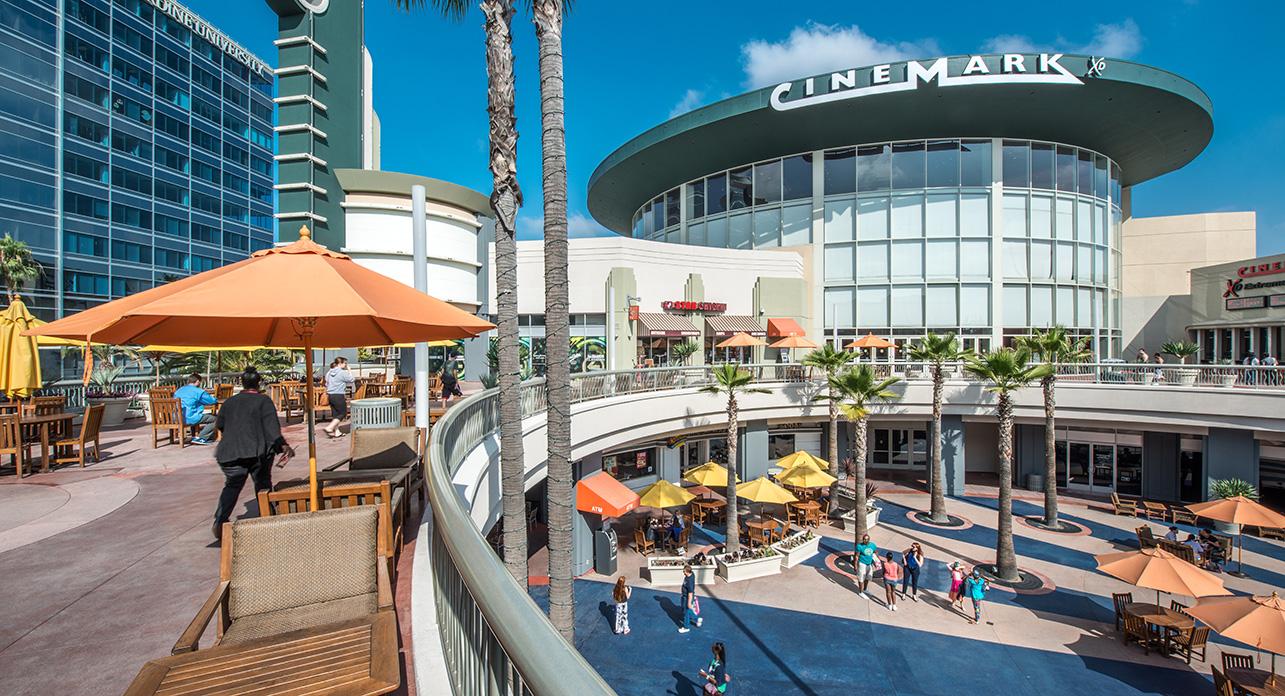 In response to the arrival of creative and tech companies in West Los Angeles' Silicon Beach, the Promenade at Howard Hughes Center has decided to rebrand as an entertainment destination. Passco Cos. LLC, a commercial real estate company, is leading the center's transformation.
"The business and residential submarkets surrounding the Promenade at Howard Hughes Center have undergone a massive demographic transformation over the past five years, bringing in creative professionals involved in the entertainment, creative tech and gaming industries," says Howard Wong, director of leasing at Passco Cos. "Our decision to reposition the Promenade at Howard Hughes Center was a response to the increased demand for unique dining and entertainment options within this urban market."
The community has increased in the last several years mainly with creative companies and tech start-ups attracted to the availability of creative office space, which in turn has helped create a strong residential market. Entertainment options appeared to be missing from the market growth, and Passco Cos. intends to fill that void with this repositioning.
Passco Cos. has signed leases with Dave & Buster's and Buffalo Wild Wings, which are currently under construction and are scheduled to open in fall 2013. Cinemark Theater acquired the center's current Rave Cinemas, and plans to enhance the space to create an upscale movie theater. "Cinemark Theater, Dave & Buster's and Buffalo Wild Wings are a strong start to our repositioning," says Wong. "Along with our existing restaurants we are actively seeking more entertainment and restaurant tenants such as upscale bowling, unique restaurants and brand experience stores."
Targeting entertainment tenants is the first part of a larger plan to transform the center into a mixed-use property with entertainment, retail and living options. "The Howard Hughes Center is on track to become a self-contained community, where residents can live, work and play all in one center," Wong explains. "This type of destination is especially attractive to young professionals who are beginning to buy homes and rent upscale residential units in this newly thriving submarket."
Passco Cos.' recently sat down exclusively with GlobeSt.com's Natalie Dolce to discuss the retail market. Passco Cos.' CEO Bill Passco believes that shopping centers offer some of the best investment opportunities in the current market.
This article was originally published on GlobeSt.com.