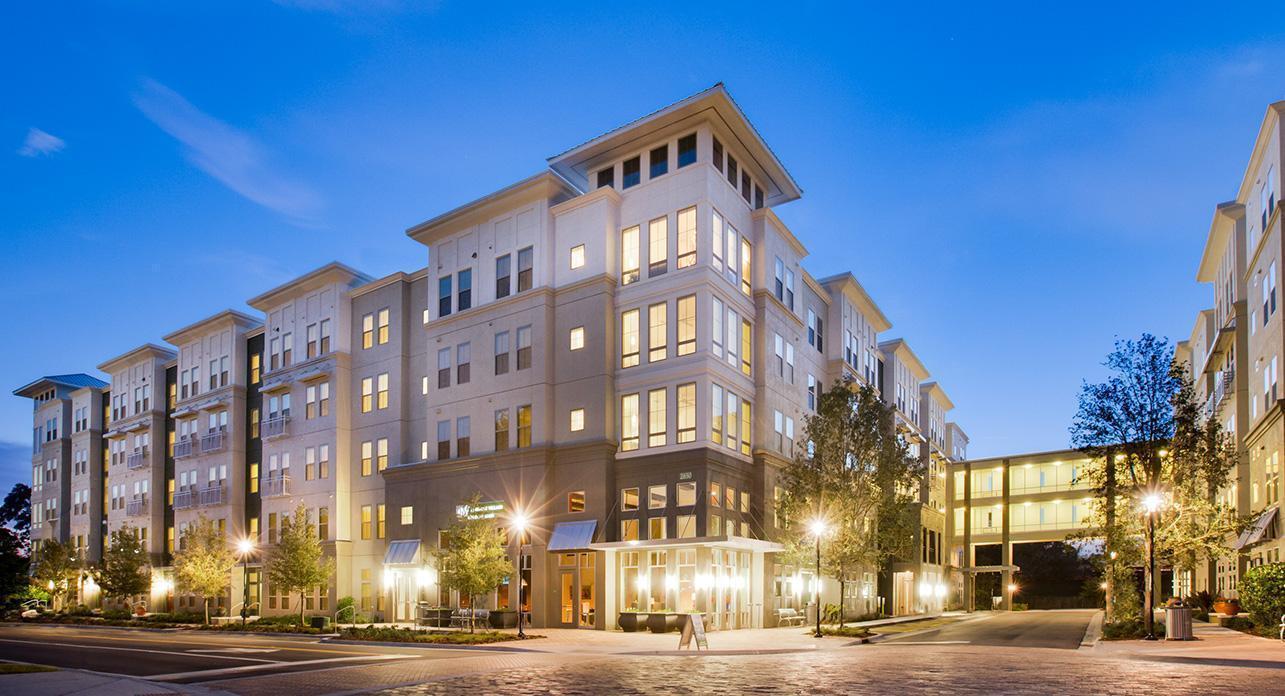 Multifamily has remained the preferred investment vehicle of commercial real estate for the last several years, and for good reason. Apartments have demonstrated strong demand, healthy absorption levels and rents that are growing at rates above historical norms.
In addition, multifamily provides a stabilized opportunity for investors, as it is more apt to withstand shifts in economic pressures compared to other product types. People will always need a place to live, and therefore there will always be demand for multifamily product.
That said, many investors are wondering if the multifamily market has reached its peak.
With more than 18 years of experience and $1.7 billion in multifamily product in markets across the country, Passco Cos. believes there is still plenty of runway left and have prepared a few strategies for navigating the multifamily landscape in 2017.
These strategies include:
Focus on Strong Markets
Despite rising concerns that multifamily has reached its peak, apartment fundamentals remain very strong. Demand has continued to grow with high occupancy and rising rents in many markets across the Southeast.
In addition, job creation is running at full steam, homeownership is at historic lows and Millennials entering the workforce continue to maintain their preference to rent versus own.
Investors that focus on areas with meaningful economic drivers by diversified job growth, rising rents and stable occupancies will have the most success in 2017.
For example, at Passco, we closely monitor all of these factors and pay attention to macro-level U.S. Bureau of Labor Statistics data, population trends and job announcements. We also closely monitor markets on a more micro level, such as evaluating individual property performance and determining the economic factors driving that performance.
We are currently targeting suburban areas of high-growth markets across the Southeast, including Atlanta, Nashville, Louisville, Charlotte, Raleigh, Charleston, Tampa, Orlando, Jacksonville and both coasts of South Florida, among others.
We anticipate that these areas will continue to demonstrate strong market fundamentals, providing a healthy multifamily investment landscape in 2017.
Target Suburban Properties
There continues to be a push among investors toward apartment communities in growing suburban areas in search of higher yield.
This is especially true today with the post-election interest rate movement. A year ago, when 10-year loans were pricing in the mid 3-percent range, we were able to get a little more competitive on core, infill assets at the lower end of the cap rate range and still find acceptable yield.
Now, with rates back up to the low-to-mid 4-percent range, many investors are finding themselves seeking out newer suburban assets in the suburbs of high-growth primary and secondary markets.
In addition, suburban areas often have more restrictions on development, which results in less competition for investors, unlike urban cores, which often have extremely high development pipelines due to local governments encouraging revitalization through new development.
Passco is extremely selective about the submarkets in which it invests. The company's preference is primarily driven by a submarket's supply pipeline, which today is ruling out assets close to the urban cores. A lot of the markets we own in and would buy again in have very strong development pipelines with many properties in lease up, where concessions are sometimes eclipsing two months.
We are currently avoiding the submarkets where the lease ups have diluted rents to the point where no one is very comfortable in hypothesizing just how far the rents must drop for a property to remain competitive from an occupancy standpoint.
Look for Long-Term Value
In addition to looking for assets in markets with strong fundamentals and that will deliver higher yields, investors will also want to seek properties that are positioned to perform over the long haul.
Investors should be constantly asking themselves:
What is unique about this property?
Would this property be characterized as a commodity?
Ten years from now, will this property still possess the physical attributes or a location that would get the future buyer as excited as we were when we bought it?
These questions help to make sure that the assets we acquire are suited for a long-term hold strategy as opposed to buying properties for the sake of buying.
Overall, the multifamily landscape in 2017 will remain healthy. There continues to be ample opportunities for investors as long as they focus on markets with quality fundamentals and demographics, target suburban areas with less competition and development and seek properties with long-term value potential.
This article was originally published in Southeast Real Estate Business' March 2017 issue.