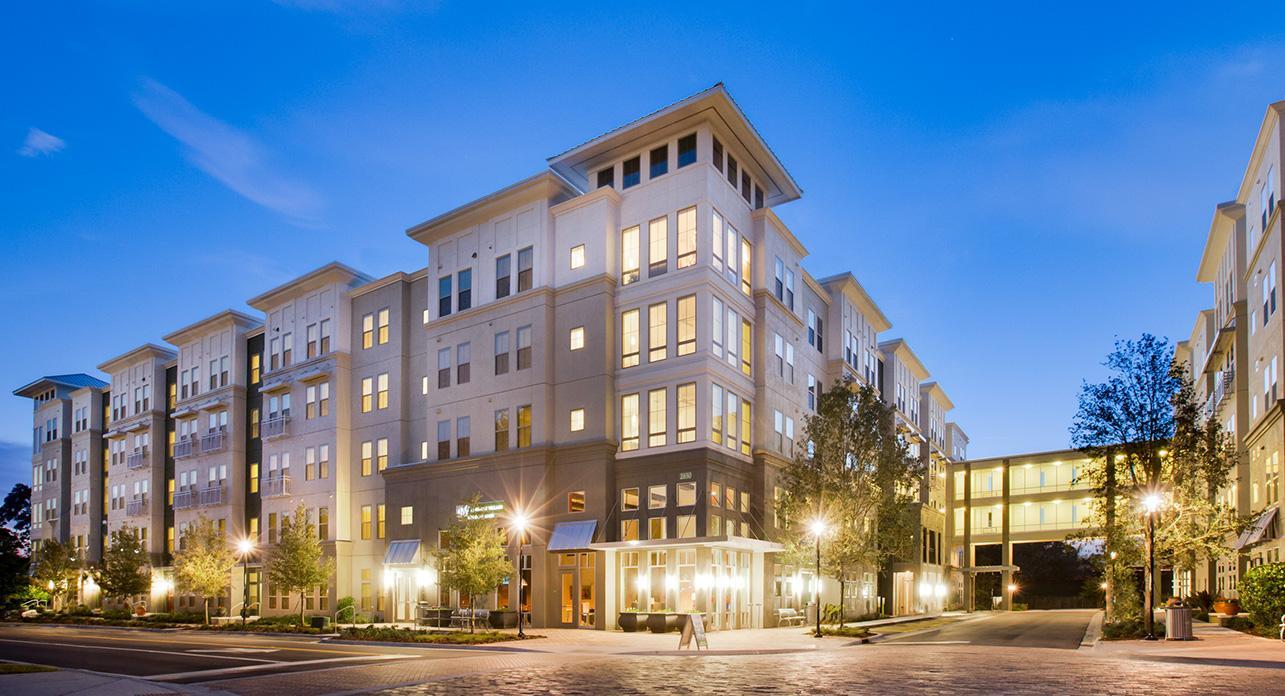 The Ivy, a 248-unit, class A+ newly-constructed multifamily complex in Orlando's Florida Hospital Village has traded hands. The sale price: $53.5 million.
Passco Companies acquired the multifamily asset. Florida Hospital Village is the second-largest hospital in the nation.
"The significant job and economic growth throughout Orlando is a major factor driving the multifamily market," Colin Gillis, vice president of acquisitions in the Southeast for Passco, tells GlobeSt.com. "Orlando is leading the country in employment gains and is poised for strong growth over the next five years, ranking as one of the top five markets for annual apartment rent growth."
Collins points to a recent report by the US Department of Labor that reveals Orlando created more jobs than any other metropolitan area in the nation in 2015. That puts Orlando first for employment gains and second for population growth. As he sees it, "This rapid job creation, especially in the healthcare sector, coupled with the huge immigration of workers will continue to drive demand for multifamily housing in the area, making this a strong addition to our existing portfolio."
A transit-oriented property, The Ivy sits along the Interstate 4 corridor near major employment centers at 2650 Dade Avenue. Right now, it's the only multifamily property within Florida Hospital's Health Village, which is home to more than 10,000 high-quality healthcare jobs. The multifamily property is within a five-minute walk to one of four downtown stops for Orlando's 62-mile Sun Rail project.
"Nowhere are we seeing more progressive and innovative development than in Orlando, Florida," says Gillis. "The City of Orlando recently invested nearly $8 billion in infrastructure and transportation projects, inclusive of the Sun Rail commuter line and an expansion of the I-4."
Constructed in 2015, The Ivy offers multi-level pool decks with a resort-style swimming pool, a fitness center, and yoga studio. Wood Partners developed the asset and will continue to manage the multifamily property.
"There is no doubt that this asset is poised for strong rent growth," says Gillis, who notes that despite the asset's upscale amenities and urban appeal current rents are considerably below market value. "Overall, this property is well-aligned with our continued strategy of acquiring class A assets with long-term appreciation potential in strong growth markets."
Shelton Granade, vice chairman at CBRE represented Passco and the seller. Chris Black of KeyBank Real Estate Capital's commercial mortgage group arranged acquisition financing for Passco through Fannie Mae.
This article was originally published on GlobeSt.com.