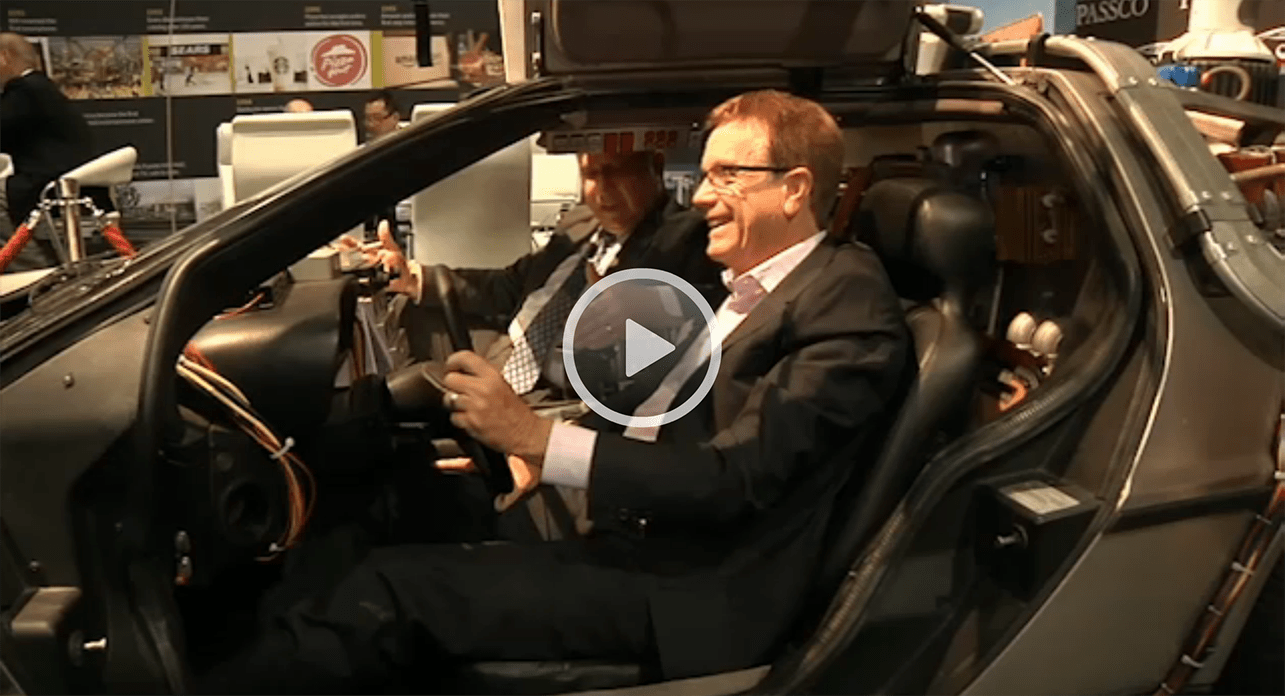 It was a rather different video interview we did with Larry Sullivan, president of Passco Companies, and certainly the first time this writer ever conducted an interview in a suped-up DeLorean (Word to future writers: It's not an easy car to exit). But it seems that the mall featured in the first Back to the Future movie was a Passco mall.
But there were other reasons why the Back to the Future theme was appropriate, and in this fun interview, Sullivan explains the significance. And yes, I did get to activate the flux capacitor.
This video interview was originally published on GlobeSt.com.