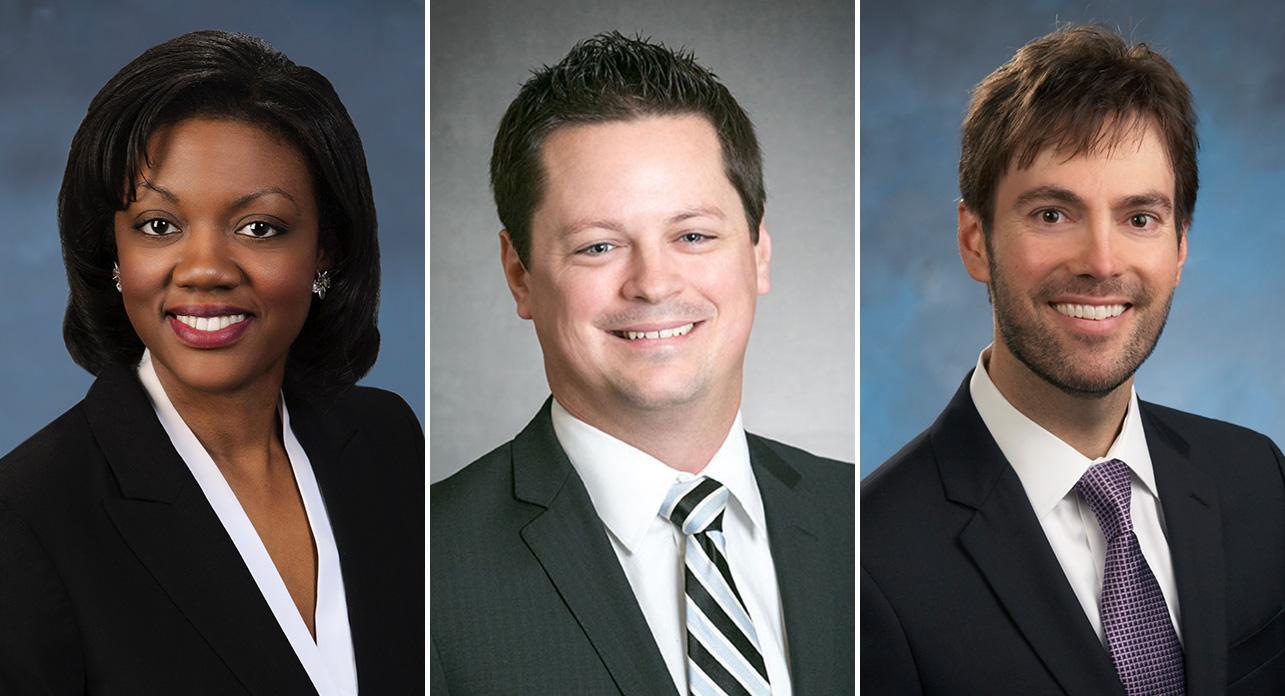 Passco Companies,a privately-held California-based real estate company that specializes in the investment, acquisition, development and management of commercial properties throughout the U.S., has announced that it is bolstering its presence in the Southeast with the addition of an Orlando, Florida office, and is expanding its team nationwide with the five new hires.
"As we continue to drive our plan for growth forward in our 20th year, we are delighted to establish our seventh office in six states," explains Larry Sullivan, President of Passco Companies. "With a current Florida portfolio of eight properties totaling nearly 2,400 units, we knew that Orlando was the ideal, central location for our next office. We look forward to deepening our relationships and expertise in the region as we continue to manage our existing portfolio and identify new opportunities in submarkets throughout the state."
The firm's Orlando office will be spearheaded by seasoned property management professional Brooks Foy, who joins Passco as an Investment Manager from Greystar. In addition to Foy, Passco recently appointed four new team members across the firm's departments and geographical regions, notes Sullivan.
"We are honored to welcome these exceptional individuals to our team, who will all play critical roles in overseeing and expanding our portfolio," says Sullivan. "We are experiencing rapid growth that has allowed us to bring on these five new team members within just one month, as we prepare for further expansion."
In his new role, Foy will be responsible for overseeing the management of a portion of Passco's $2.5 billion investment portfolio, as well as play an instrumental role in strengthening the firm's presence in Florida in conjunction with the establishment of the new Orlando office.
Prior to joining Passco, Foy most recently served as a Senior Regional Manager with Greystar. He has also held positions with the Irvine Company, Elmington Property Management, and AvalonBay Communities over his 11-year career in the real estate industry. He holds a Bachelor of Arts in Business Administration and Management from California State University, Channel Islands.
Joining Passco's executive team out of its Dallas, Texas office is J. Alex Brown as Vice President, Realty Investments. Brown has nearly 15 years of experience in the real estate investment industry, in both the finance and asset management spaces.
In his new role, Brown will oversee due diligence and financing for Passco's acquisitions of multifamily and commercial properties nationwide, as well as transitional asset management.
Brown most recently served as Director of Asset Management with Presidium Group, where he was responsible for the firm's entre multifamily portfolio and successfully oversaw a total of more than $460 million in property sales and refinances. Prior to that, he held the position of Asset Manager with ORIX Capital Markets. He earned a Bachelor of Business Administration in Real Estate from Baylor University.
Passco has also brought on an experienced multifamily asset management expert Nika Dufour to its executive team as Vice President, Multifamily Investments. She will be based out of the firm's Atlanta, Georgia office.
In her new role, she will oversee a portfolio of properties located in Georgia and South Carolina and supervise the continued development of policies, processes and procedures for the multifamily portion of Passco's $2.5 billion portfolio, which totals nearly 12,000 units.
Dufour has more than 15 years of real estate and finance experience with a focus on asset and portfolio management. Before joining Passco, Dufour served as Director of Asset Management at Gables Residential, where she was responsible for a portfolio of multifamily assets valued at more than $1.5 billion. She also served as Senior Director of Capital Markets and Finance at AvalonBay Communities.
She holds a Chartered Financial Analyst designation, a Master of Business Administration from Tulane University in New Orleans, and a Bachelor of Chemical Engineering from the Georgia Institute of Technology.
Joining Dufour in the firm's Atlanta office is Stephen Biehle, an experienced real estate investment professional and Chartered Alternative Investment Analyst Designee.
In his new role as a Senior Analyst, Multifamily Investments, he will work closely with Passco's Multifamily Investments' team to manage and evaluate the existing portfolio and identify areas for growth and opportunity.
He most recently served as a Senior Underwriting Analyst at Walker & Dunlop and holds a Bachelor's in Finance and Economic from the University of Nevada.
The firm has also added Lino Lourenco as a Financial Analyst, Realty Investments. In his new role, he will be responsible for financial analysis related to the acquisition and due diligence of real estate assets, and will be based out of Passco's corporate headquarters in Irvine, California.
Lourenco has several years of experience in the investment management and analysis industry, most recently serving as a Financial Analyst, Portfolio Management with the Irvine Company. His previous experience also includes roles with Canterbury Consulting and Morgan Stanley.
He holds a Chartered Financial Analyst designation and a Bachelor of Science in Finance from California State University, Long Beach.
Passco's team currently operates nationwide out of six offices in five states: Irvine, California; Denver, Colorado; Dallas, Texas; Austin, Texas; Littlerock, Arkansas, and Atlanta, Georgia. The firm's Orlando, Florida office will open in Summer 2018.