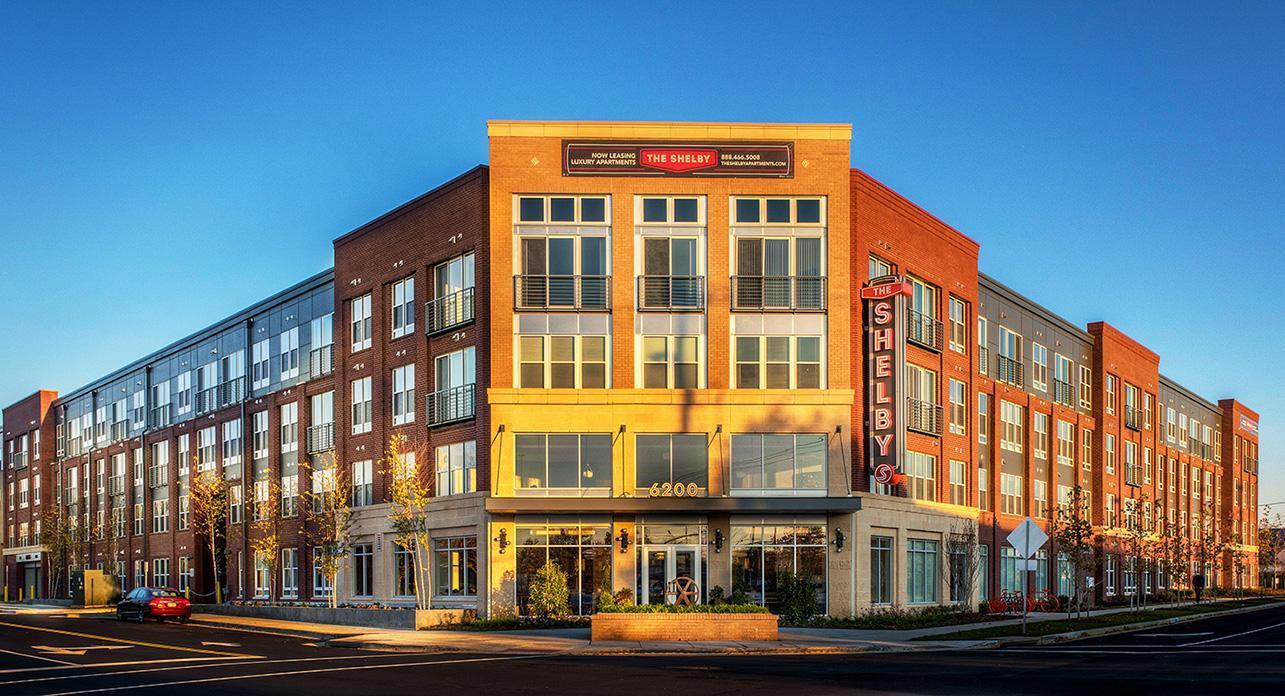 Irvine, Calif.-based Passco Cos. has made its first acquisition in the Mid-Atlantic, scooping up the 240-unit apartment building, The Shelby, for $69.5 million, located in Alexandria, Virginia.
The Shelby is located at 6200 North Kings Highway. Ryan Ogden with ARA Newmark represented both the buyer and Insight Properties as the seller in the transaction. Fannie Mae's Green Building Program providing the financing, which was arranged through Chris Black at KeyBank Real Estate Capital.
The Shelby is located about a half a mile from the Huntington metro stop, always a good feature for a building seeking green creds or financing. It was constructed with a wood frame and has an above grade structured parking garage. It was also designed to LEED Silver certification. Insight estimates that the project costs were about $53.6 million.
Passco sees the Shelby as appreciating in value over the long term, according to Gary Goodman, SVP of Acquisitions at Passco. The region's growth, the Shelby's proximity to the metro and employment trends "will continue to increase property value and drive up market rents over time," he says. "The result will be increased long-term cash flow and stronger returns."
This article was originally published on GlobeSt.com.