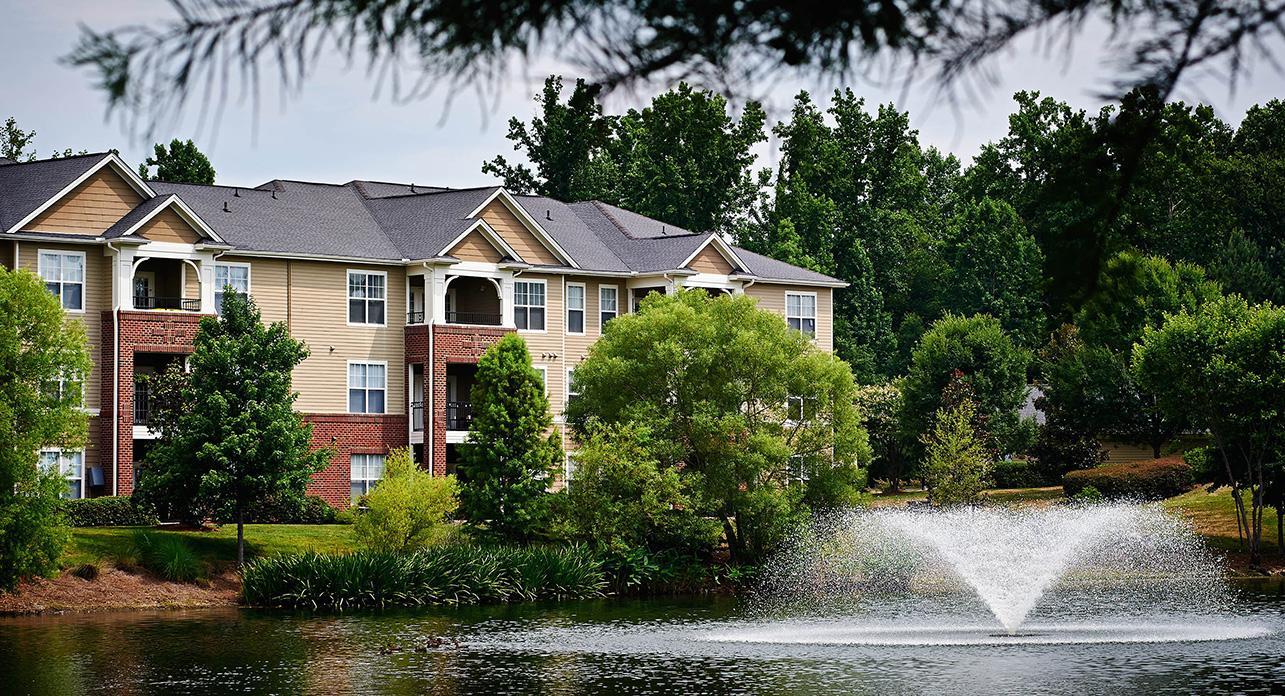 Passco Companies, LLC has acquired its fourth multifamily property in the Raleigh-Durham area of North Carolina. The company acquired the 324-unit The Columns at Wakefield apartment homes, bringing its total investment in the region's multifamily market to $135 million in the past year.
"The Research Triangle area encompassing the Raleigh-Durham-Chapel Hill markets continues to demonstrate its strength as an investment target, making this property exactly aligned with our ongoing Next X investment strategy," said Larry Sullivan, President at Passco Companies. "The key is, rather than looking solely at top-performing markets over the past 10 years, we identify and invest in markets that we believe are likely to be top performers over the next 10 years."
Raleigh-Durham is poised to be a top performing market, according to Ogal Claspell, Vice President Realty Investments, who noted that local universities will drive renter growth among students and young professionals, while the area's Research Triangle Park remains a catalyst for future population and job growth.
"This is a market that already benefits from above average fundamentals," explained Claspell. "As one of the largest research parks in the world, Research Triangle Park (RTP) employs more than 38,000 full time employees, and is expected to employ more than 100,000 in the coming years. In addition, median household income within three miles of The Columns at Wakefield apartment homes is currently $75,453, which is much higher than the national average."
Based on this data and the property's location within the master-planned community of Wakefield Plantation (a 2,220 acre master-planned community surrounding a Tournament Players Club golf course), Passco expects the Class-A Columns at Wakefield property to attract strong rental demand throughout its anticipated 7 to 10 year hold.
Gary Goodman, Senior Vice President Acquisitions at Passco Companies noted, "To maximize value and further drive renter demand for the property, we plan to complete the renovations that were begun by the previous owner."
These renovations will include individual unit upgrades, including the installation of vinyl wood plank flooring, ceiling fans, modern plumbing fixtures, track lighting and new microwaves.
In addition, improvements will be made to the community's shared amenities, including upgrades to the existing clubhouse, as well as the addition of a cyber-lounge and pet spa.
Built in 2003, The Columns at Wakefield property features one-, two- and three-bedroom units, ranging in size from 587 to1425 square feet. Apartments feature French doors, vaulted ceilings with crown molding, breakfast bars, washer/dryer connections, walk-in closets and large patios or balconies. The gated community is within walking distance of shopping, dining, and entertainment.