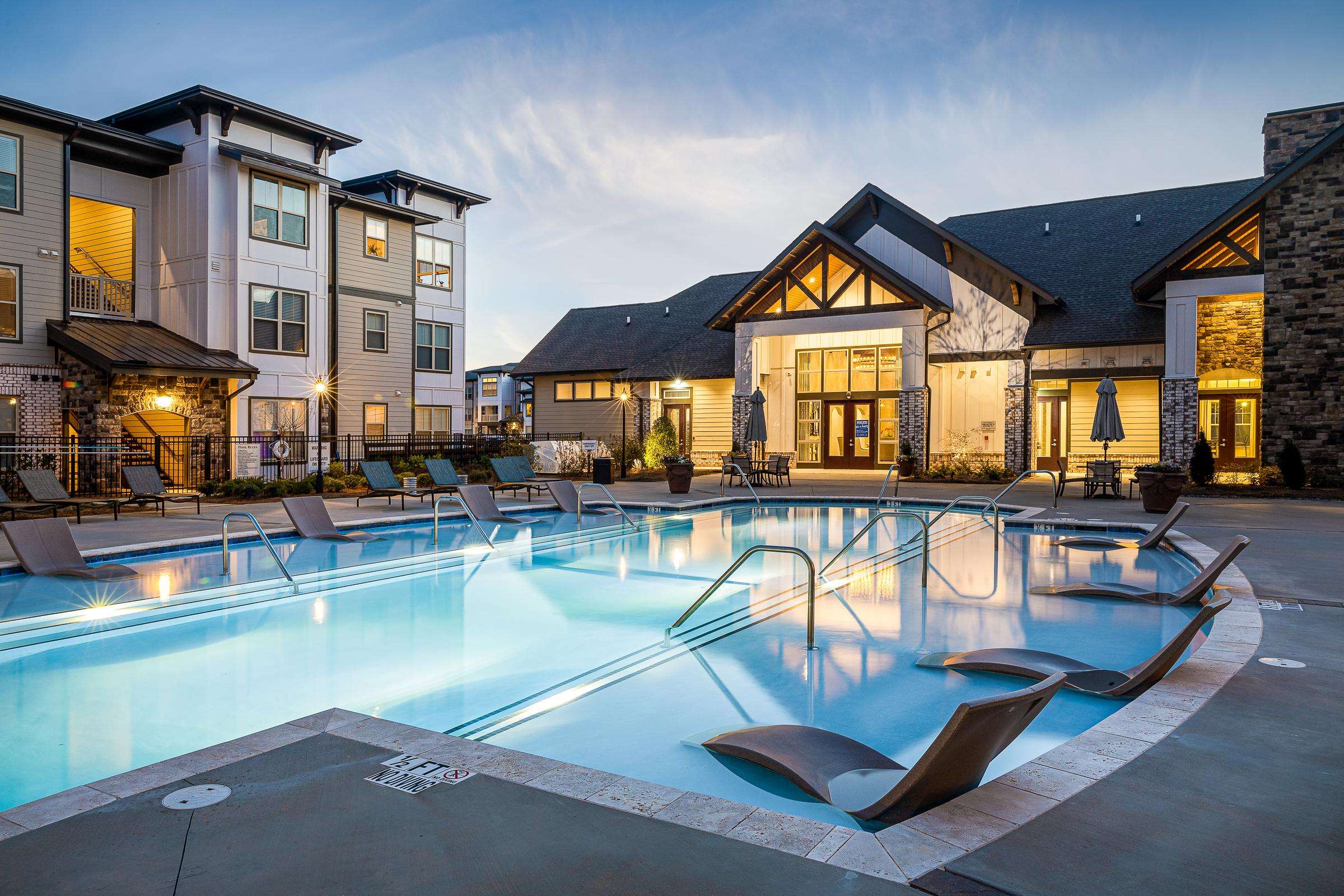 With its most recent multifamily purchase, the $69 million acquisition of the 248-unit The Harrison at Braselton community in Buford, Georgia, Passco Cos. has purchased nearly $445.7 million in multifamily assets through June. This puts the real estate company on track to meet a company record of $1 billion in acquisitions this year, according to president Larry Sullivan.
"The Harrison at Braselton is located in Hall County, Georgia, which has seen a steady influx of thousands of residents per year, leading to a nearly 15% population growth rate over the last decade," says Keanan Gomez, director of acquisitions at Passco. "The local economy has also been bolstered by robust business growth, particularly in the health care and manufacturing industries. In line with our typical strategy, we acquired the 2019-built property right out of lease-up at 100% occupancy with a waitlist."
Including The Harrison at Baselton, Passco's acquisitions over the past six months encompass six properties across five states, totaling 1,781 units:
Mill at New Holland, a 284-unit community in Gainesville, Georgia;
The PARQ at Chesterfield, a 345-unit community in Chesterfield, Missouri;
The Fitzroy at Chenal, a 294-unit community in Little Rock, Arkansas;
Altis Promenade, a 338-unit community in Tampa, Florida; and
The Collins, a 272-unit community in Covington, Louisiana.
The firm has maintained its disposition pipeline over the same period; since inception, Passco has sold a total of 102 assets.
Multifamily Executive spoke to Sullivan about the company's strategy, acquisition goals, and the changes made in response to the COVID-19 pandemic.
MFE: How have Passco's transaction relationships in local markets acted to its benefit in 2021?
Sullivan: It's part of the result of a long-term strategy, which we started in 2006. We made the strategic decision that we wanted to be in certain parts of the country. [For example], we really like the Southeast for its economics and sociodemographics. We thought it would be a good place to be for our investors, and part of that strategy was hiring people that were of that area for our acquisition groups.
Regardless of where the markets go, because they've been a lot different between 2006, 2010, 2015, and 2021, if you can build bridges with people you are just so much better off. It doesn't guarantee success, but there are numerous times where relationships have delivered property—even if it's building relationships with merchant builders when they build projects. And when it comes time to select a buyer, you end up in a good position. So that helps in 2021, where you've got such an intensely marketed asset desirability, multifamily, and definitely more buyers than sellers. So every advantage you can get certainly helps.
MFE: Passco's goal is to do $1 billion in new acquisitions in 2021. How do you plan to achieve that goal?
Sullivan: We're on target. We've still got four months to go, but that's a long journey in real estate. Most of the activity happens in the last quarter, all the time. But we're sitting at over $700 million right now in controlled or closed. So if we can find another $300 million by year-end, we can get to a goal we've long sought for. We have a chance, we have a good opportunity.
[To achieve that goal], we're going to build on where we're at today, which is the $700 million. Most of the assets we buy, I would say the average value is $70 million per asset, so they're not small assets. So we're looking to buy another four before year-end. We certainly have more than four that we're looking at. Like everything in life, until you're successful and you have a contract and ultimately you've closed, you can't put certainty on it. It isn't over until it's over.
MFE: How has Passco responded to the COVID-19 pandemic? How has that affected your process and strategies?
Sullivan: When COVID shutdowns came to the fore on March 16, [2020], it was the first time it had happened in history and there was no road map. So between March 16 and March 31, we looked at it and we said, okay, we have a problem, [and] there's two actions we have to take through COVID. One is just getting through the day-today unknown. And the other decision we made was that COVID would pass, and what could we do during COVID that could help us on the flipside?
So just a couple of examples. One is, between March 16 and the 31, we designed an entire program called CoronAid. It was a financial assistance program for every tenant we had in the U.S., because we figured that people would be fearful, losing jobs, closing down, worried about their home. And so we actually had complete programs set up in that timespan, so that on April 1 it was sitting on every desk in every property across the U.S.
And believe me, people came in. We took a risk. We had a lot of two-week deferrals, we got behind on our investor dates. We did that because it was the right thing to do, and because we felt that by doing the right thing, when we came through COVID, the reputation of the property should go off the chart. And hopefully they'll remember the property that did this.
We also went, in 12 days, from on-site leasing to pure remote leasing. We shifted all the staff, and we revamped the entire way we leased at the property. We were fortuitous that in January we started a new segment of our asset management group called Operational Assessment, where we could streamline operations and assess what we needed and where we were spending money. When COVID hit, we already had a group that could streamline operations, just now under duress. It helped us move the economics of the property around much more rapidly.
Originally published by Multifamily Executive