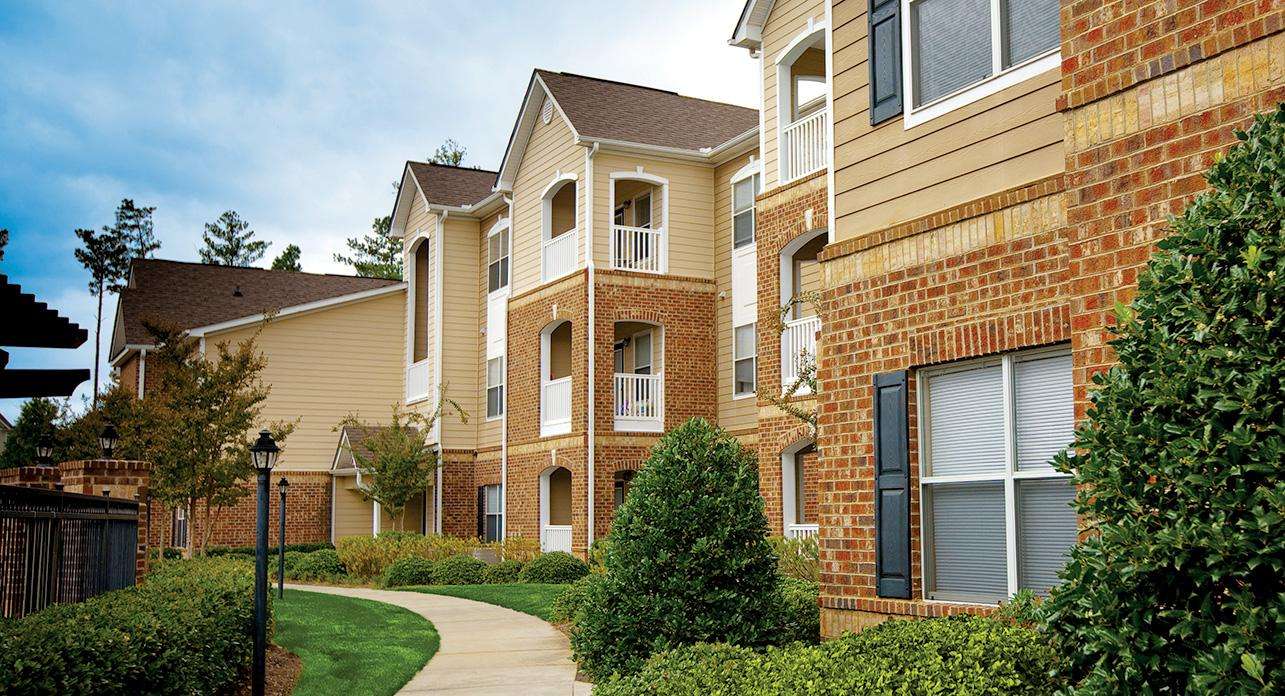 In keeping with its ongoing strategy to acquire high quality, core multifamily assets in high-growth areas outside of primary markets, Passco Companies, LLC has acquired its third Class A multifamily community in Raleigh-Durham in the past nine months.
The firm acquired Carrington at Brier Creek, a 270-unit luxury garden-style multifamily property in Raleigh, N.C., according to Gary Goodman, Senior Vice President, Acquisitions of Passco Companies, LLC.
"Our investment strategy is focused on identifying markets that are poised for growth, and Raleigh-Durham is certainly in that category," explains Goodman.
Built in 2004 and located adjacent to the Brier Creek Country Club, Carrington at Brier Creek is the only apartment property within the master-planned community of Brier Creek. The community is situated near three major universities, and less than five miles from Research Triangle Park, the area's largest job supplier and one of the leading centers for high-technology research and development in the country.
"One of the elements we consider when identifying our investment markets is how pro-business an area may be," explains Goodman. "Raleigh-Durham, and especially Research Triangle Park, has emerged as an extremely pro-business market."
Goodman notes that technology and medical companies are currently moving to Raleigh based on local universities' outstanding education and research facilities; while governmental, educational and healthcare industries continue to thrive here, as well.
"These sectors are some of the most recession-proof in the nation, adding to the stability of this job market," Goodman notes. "In addition, the projected momentum of Research Triangle Park further strengthens the market's investment potential."
According to Goodman, Research Triangle Park's long-term goal is to employ over 100,000 people. The area boasts the second highest rate of net in-migration of any U.S. metropolitan area over the past five years, and the City of Raleigh's employment growth is expected to significantly outpace the nation over the near term.
"This exponential job growth is anticipated to continue over the next five to ten years, resulting in intensive demand for quality housing such as Carrington at Brier Creek," Goodman says.
Carrington at Brier Creek Apartments is situated on approximately 21 acres, and offers one-, two- and three-bedroom units across 12 separate buildings.
According to Goodman, Passco Companies will implement various improvements to the property, including the addition of unique amenities such as a cyber-lounge and pet spa, as well the creation of an upgraded fitness center and model unit.
"This property is already in excellent condition, and the improvements we plan to implement will only further enhance the property, ensuring that our community remains quite competitive in this growing market," Goodman explains.
This acquisition marks Passco's third multifamily acquisition in the Raleigh-Durham area over the past nine months, totaling $96.3 million. In July of 2013, Passco Companies acquired the 280-unit multifamily community Encore at the Park in Durham, North Carolina for $28 million. Later, in December 2013, the company acquired Wakefield Glen Apartments, a 246-unit luxury Class-A multifamily community in Raleigh, North Carolina, for $31 million.