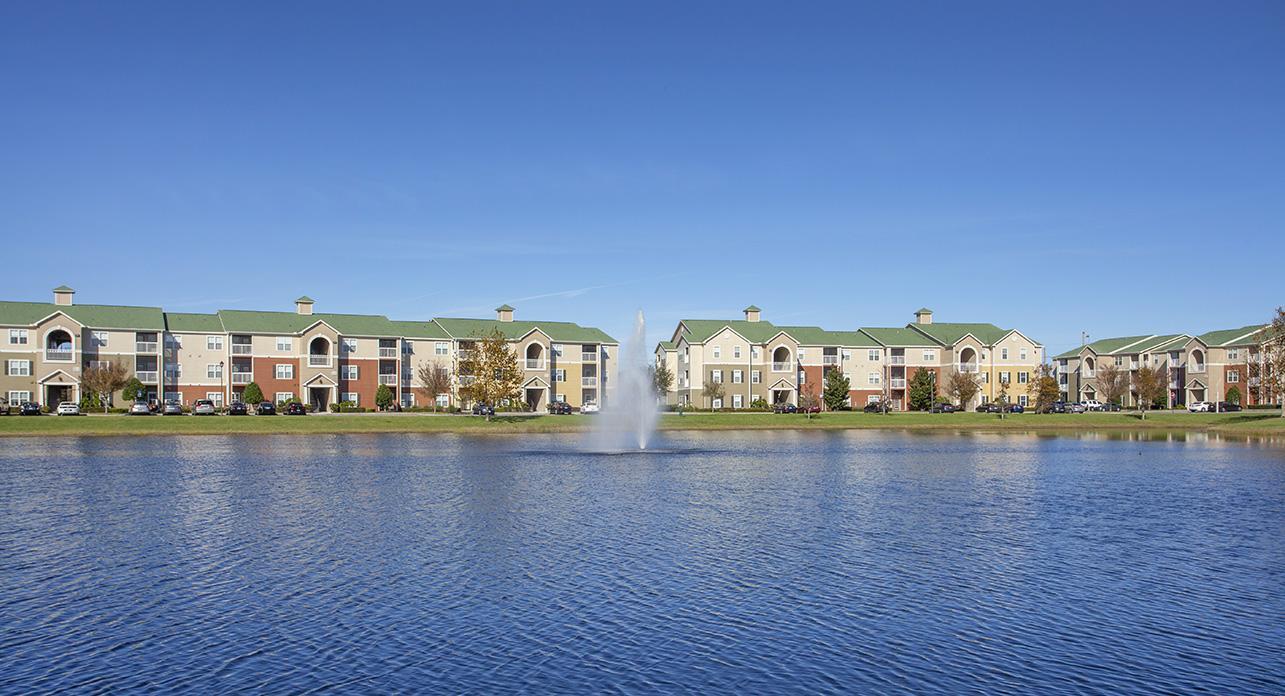 Passco Cos. acquired The Haven at West Melbourne in West Melbourne, Fla. for $53.3 million. The 336-unit community is a best-in-class asset with a history of high occupancy and rental rates, and is currently 95 percent occupied. The purchase represents Passco's second acquisition in the Space Coast in the past half year.
The Haven, located at 4550 Explorer Drive in West Melbourne, includes a number of common-area amenities including a resort-inspired pool and sundeck, business center, sand volleyball court, children's play park and yoga center. Passco intends to initiate an array of capital improvements at the Class A property. Among them will be a clubhouse renovation and a transformation of the pool to include new, contemporary furniture. Also undertaken will be an installation of an outdoor kitchen and cabanas, addition of new state-of-the-art equipment in the fitness center and the incorporation of fresh landscaping elements across the property. Conservation-friendly toilets and shower heads will be installed in an effort to enhance sustainability.
"By integrating these key upgrades, we will be able to further drive rents and strategically position the asset for long-term growth," said Colin Gillis, vice president of acquisitions for the Southeast at Passco Cos., noting lack of key upgrades to date has not impacted occupancy rates. "We continue to seek assets with strong upside potential in dynamic markets that are poised to perform well over time."
As it continues to enjoy swift job and population expansion, the Space Coast – home to America's space and aeronautical industries and a hub of Florida STEM (Science, Technology, Engineering and Math) jobs — has become one of the Southeast's most rapidly-growing regions. The area population is anticipated to surge another six percent in the next half decade. Among employers expected to add STEM jobs are Harris Corp., Northrop Grumman and Lockheed Martin. All of those employers are located within seven miles of The Haven. Not far away is also I-95, a major link connecting West Melbourne to the submarkets that encircle it. Among those submarkets is Orlando, the home to organizations employing thousands, among them Walt Disney World, Florida Hospital and Comcast.
"The property will not only benefit the local Melbourne economy, but also from the demand drivers of its surrounding submarkets," added Gillis. "As these markets continue to expand, The Haven will be at the center of this growth, providing long-term stability for the asset and continued demand for many years to come. This rapid expansion and ongoing growth will also result in increased property values, and strong rent growth over the next several years. In fact, YTD rent growth in the Space Coast is the highest in all of Florida at nearly ten percent, which is more than double the national average."
Jay Ballard and Ken Delvillar of Cushman & Wakefield's Orlando Capital Markets Multifamily Advisory Group represented the seller, Flournoy Cos. Chris Black of KeyBank Real Estate Capital's Commercial Mortgage Group arranged acquisition financing for Passco Cos. through Fannie Mae.
This article was originally published on Multi-Housing News.