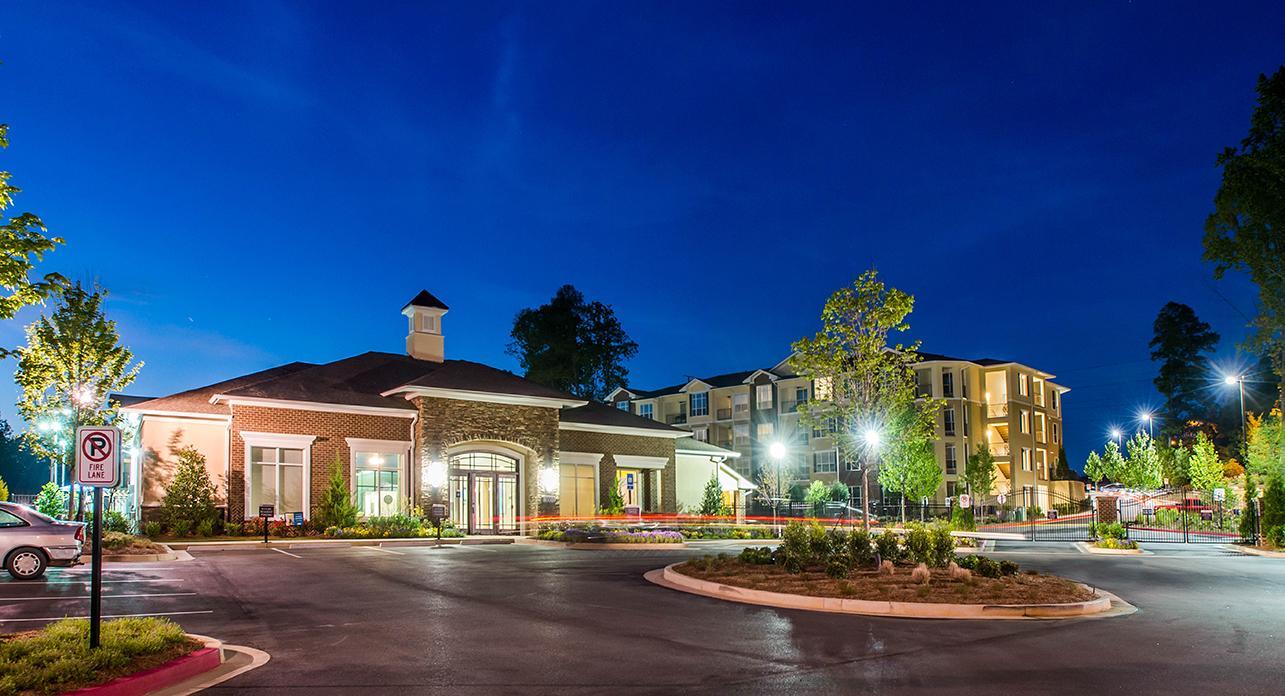 Passco Companies, LLC has acquired the recently completed 238-unit Class AA multifamily community Twenty25 Barrett. The LEED Gold certified community, which was completed in February 2014, is located just outside Atlanta in the City of Kennesaw, Georgia, within business-centric Cobb County, according to Gary Goodman, Senior Vice President Acquisitions of Passco Companies.
"Twenty25 Barrett is an institutional level multifamily asset, located in the rapidly growing economic hub of Cobb County," explained Goodman. "The asset's location is directly aligned with Passco's 'Next 10' acquisition strategy, through which we acquire properties in markets that are poised for growth and expansion over the next ten years."
He continues, "Twenty25 Barrett's prime location in this booming business-centric market will fuel progressive rent growth and demand for quality housing for years to come, making this a strategic acquisition for our investors."
According to Goodman, Cobb County has been a sought-after site for businesses across the country for the past decade.
"Cobb County's Platinum Triangle area currently boasts more than 24 million square feet of office space," he explained. "The area has also attracted four Fortune 500 companies, including Home Depot, Coca-Cola enterprises, Genuine Parts, and First Data."
In addition, the region is home to several other major employers, including Lockheed Martin Aeronautical Systems, IBM, CBeyond, Worldspan, Wellstar, and GE Energy.
"Cobb County has consistently demonstrated a higher-than-average employment rate as a result of its business-friendly environment," explained Goodman. "Continued interest from national and international companies will facilitate ongoing job creation, attracting new renters and driving the profitability of the area's apartment market."
The City of Kennesaw is also home to Kennesaw State University, which is the third largest public university in Georgia's state system. The university is currently projecting total enrollment to reach 35,000 by 2016, up more than 45% from its current enrollment of 24,100 students.
Goodman notes that the growth of Kennesaw State University will only increase demand for quality housing from current college students, as well as recent graduates who transition into the local job market.
In addition to this increasing renter demand, the growing retail market in Kennesaw will fuel the profitability of Passco's investment, according to Goodman.
"As a result of the strong local business climate, retail development in Cobb County has been dramatic over the past two decades. The City of Kennesaw currently features more than 2.85 million square feet of retail situated within a 1.25-mile section of Barrett Parkway," he explained. "Based on Twenty25 Barrett's location, which is in close proximity to this retail-centric area, the property will continue to attract renters that want to be close to shopping, entertainment, and employment."
Goodman noted that renters and potential residents in the Kennesaw area are affluent, with an average median resident income of $90,000.
"Cobb County's above-average income will continue to support future rent increases," he explained.
In addition, the population in the City of Kennesaw is growing. Over the past decade, the City experienced a population growth of 34.4 percent. This rapid growth consumed much of the developable land, resulting in few planned multifamily developments and a local government that is opposed to rezoning requests, according to Goodman.
"With little remaining land zoned for multifamily projects and very few multifamily developments in the pipeline, Twenty25 Barrett is poised to stand out among its competition as a superior product," he said.
Twenty25 Barrett is LEED Gold certified, and includes several high-end amenities such as an urban-style clubhouse/business center, state-of-the-art fitness center, executive club lounge, swimming pool with sunning shelf, dog park and grooming station, as well as a lakefront trail.
With innovative construction that was executed by AMLI development, the property's units are modern and spacious, averaging 990 square feet. Many units feature 9- to 11-foot ceilings, attached garages, granite countertops, prep islands, stainless steel appliances and wood floors.
Twenty25 Barrett is located at 2025 Barrett Lakes Boulevard in the City of Kennesaw, Georgia.