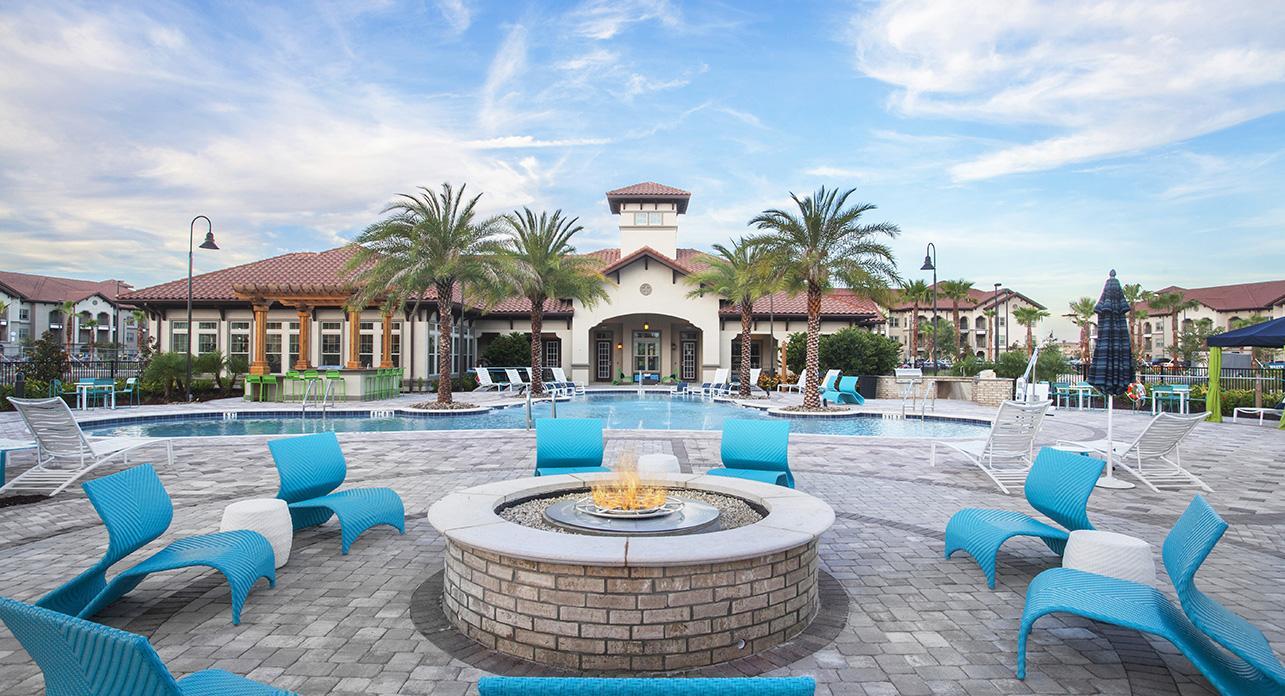 Passco Cos. recently closed on its third acquisition in Florida this year with the purchase of a high-end multifamily property located in Melbourne, Fla., an area that has the largest concentration of science, technology, engineering and math jobs in the entire state.
The California-based real estate investor paid $50.25 million for Marisol at Viera, a 282-unit Class A luxury community at 2439 Casabona Lane. Cushman & Wakefield's Ken Delvillar and Jay Ballard represented both the buyer and the seller, Atlanta-based Pollack Shores, in the transaction. Chris Black of KeyBank Real Estate Capital's Commercial Mortgage Group arranged acquisition financing for Passco Cos. through a Fannie Mae program.
Completed this year, Marisol at Viera is located within Viera, a high-end, 22,000-acre master planned community that features top retail, restaurants, office space and residential options. Marisol at Viera comprises eight buildings and offers a mix of one-, two- and three-bedroom units ranging in size from 624 square feet to 1,380 square feet. The amenity package includes controlled access, fitness center, business center, club house, two poolside bars and outdoor kitchens, electric car charging stations, as well as a 6,500-square-foot dog park with outdoor grooming station and 564 parking spaces.
Thanks to its near high-paying employers such as Harris Corp., Northrop Grumman, SpaceX and Lockheed Martin, Marisol at Viera reached 96 percent occupancy in seven months since completion and with no concessions at an average rental rate of $1,400 per month.
"The influx of well-paying jobs has given a tremendous boost to the already strong rental market and has created a very impressive demographic profile at the property, with average resident incomes exceeding $100,000," said Colin Gillis, vice president of Southeast Acquisitions at Passco Companies. "Home values and schools in Viera are also exceptional, which will assist in maintaining long-term value. Additionally, Viera is the county seat of Brevard County, which provides a very stable local government employment base."
This article was originally published on Multi-Housing News.