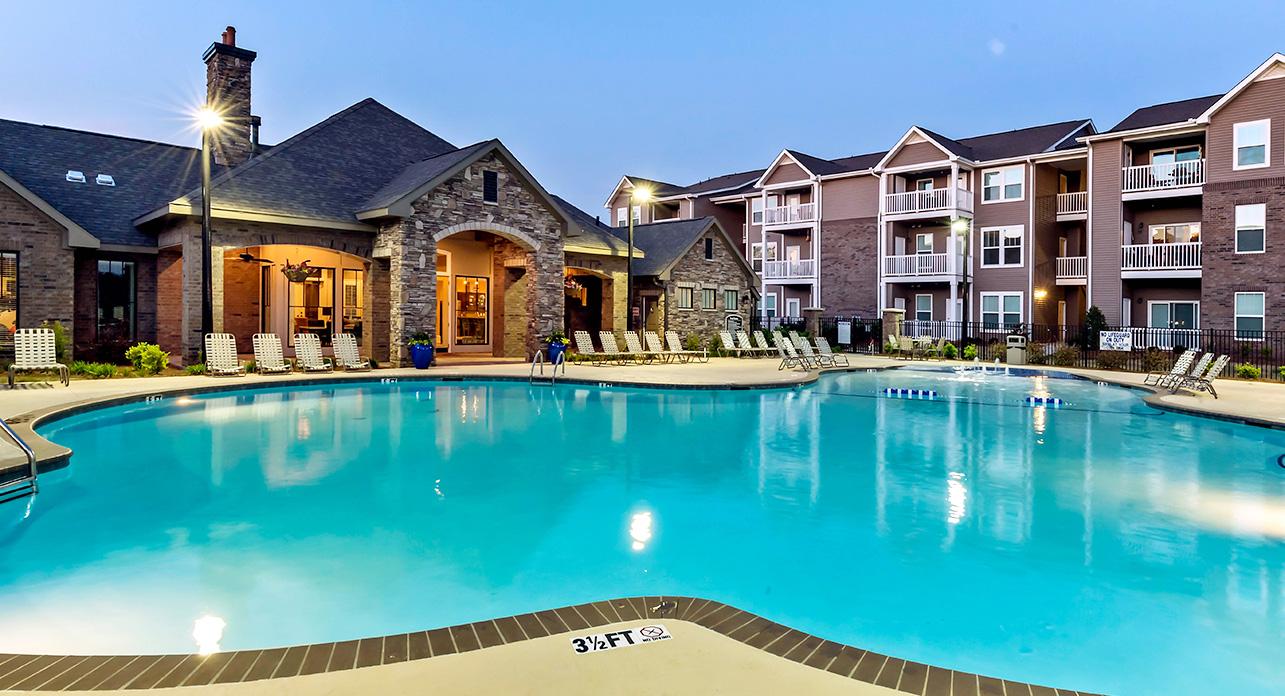 Passco Companies, LLC has acquired the 244-unit Class A multifamily community Vinings at Laurel Creek. The newly constructed community, which was completed in 2013, is located in the highly desirable Greenville-Spartanburg-Anderson region of South Carolina known as "Upstate," according to Gary Goodman, Senior Vice President Acquisitions of Passco Companies.
"The Upstate region of South Carolina has demonstrated tremendous growth over the past twenty years," explained Goodman. "Vinings at Laurel Creek is located in Greenville's most active employment submarket, ensuring ample renter demand from the growing population of area employees."
According to Goodman, Vinings at Laurel Creek is in close proximity to downtown Greenville, and is also adjacent to two of Greenville's newest business and technology parks, including Clemson University's International Center for Automotive Research (CU-iCar), as well as the Millennium Campus Business Park.
"Greenville's unemployment rate is currently 2.2 percent lower than the national average," explained Goodman. "The region's strong employment rate is a result of a large concentration of automotive, engineering, high-tech and manufacturing companies that have been attracted to the area in recent years. With its employment and population boom poised to increase each year, a high demand for quality product will only continue to rise."
As this demand rises so will rents, according to Goodman, who noted that the lease-up process was recently completed for the one-year-old property, and rents in the community were already raised during the past few months in an effort to bring them closer to market rates.
"This property is poised for continued rent growth, as current rents are lower than those of comparable properties in the region," said Goodman. "This future rent growth, coupled with increasing demand for multifamily units in this area will continue to drive the property's profitability in the coming decade, making it a sound investment for Passco's clients."
Goodman continued, "Population growth in Greenville is expected to rise in coming years, with forecasts projecting an additional 57,810 new residents by 2017. Based on this ongoing influx of renters, there is enormous potential to build value for our investors."
He added, "Passco Companies continues to acquire properties such as Vinings at Laurel Creek, which are high-quality assets, but are not necessarily in gateway markets. Rather, we focus on identifying markets across the country that are situated in growing economic climates with positive future growth trajectories."
Goodman noted that this property was built to ensure a lasting quality product, constructed using only high-quality materials.
Vinings at Laurel Creek features one-, two- and three-bedroom floor plans with nine-foot ceilings, breakfast bars, wood-style laminate flooring, walk-in closets, laundry rooms and other modern touches. The community also features modern amenities, with a beach-entry resort style pool, indoor-outdoor clubhouse, cyber café, dog park and fitness center.
According to Goodman, Passco plans to hold the property for 7 to 10 years or until the market dictates, and will then sell the property to make a profit for its investors.
Vinings at Laurel Creek is located at 3434 Laurens Road in the City of Greenville, S.C.