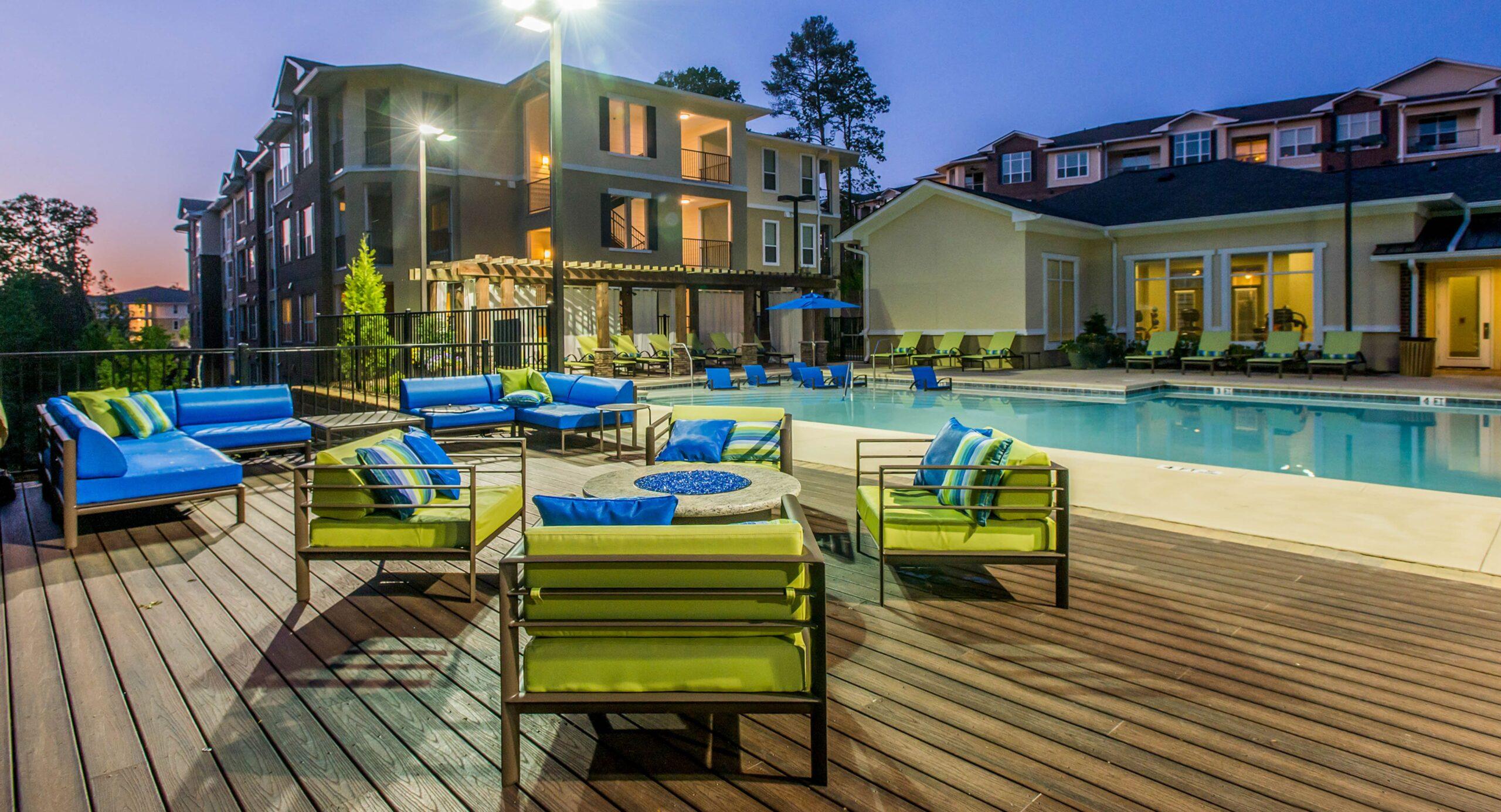 Cushman & Wakefield announced that the commercial real estate services firm has arranged the $64.75 million sale of Twenty25 Barrett, a 238-unit apartment community located in Kennesaw, Georgia, a suburb northwest of Atlanta.
Mike Kemether, Robert Stickel and Alex Brown of Cushman & Wakefield represented the seller, Passco Companies, in the transaction. Forum Investment Group, private real estate investment firm with expertise and an emphasis on multifamily housing, acquired the property.
"Passco did a fantastic job of identifying this institutionally designed and developed investment in 2014 and had the proper asset management plan to help it be a strong performer within their portfolio," Kemether said. "Along with excellent property management from Fogelman, the property provided durable cash flow and solid rent growth. Forum continues to grow their portfolio with targeted markets throughout the country and a strong focus in the Sunbelt."
Located at 2025 Barrett Lakes Boulevard, the property was 95 percent leased at the time of the sale. Amenities include an internet café, dog park/play area, fitness center with yoga studio, lake views, a pet spa/grooming station, a resident business center and resort-style pool.
"Forum is an active and experienced investor who has wisely begun transitioning their portfolio from older value-add assets to newer-built core-plus strategies," Stickel said. "They targeted Kennesaw for its high-quality demographics and long-term growth projections. Passco remains active nationally, specifically in the Sunbelt."
Cushman & Wakefield's Sunbelt Multifamily Advisory Group ranks No. 1 in Sunbelt market share based on over 250 transactions and $6.2 billion in multifamily and land investment sales in 2020 (Source: Real Capital Analytics). Market share reflects number of sales for Alabama, Arkansas, Northwest Florida, Georgia, Kentucky, Louisiana, Mississippi, North Carolina, South Carolina, Tennessee and Texas.
Originally published by Yield Pro