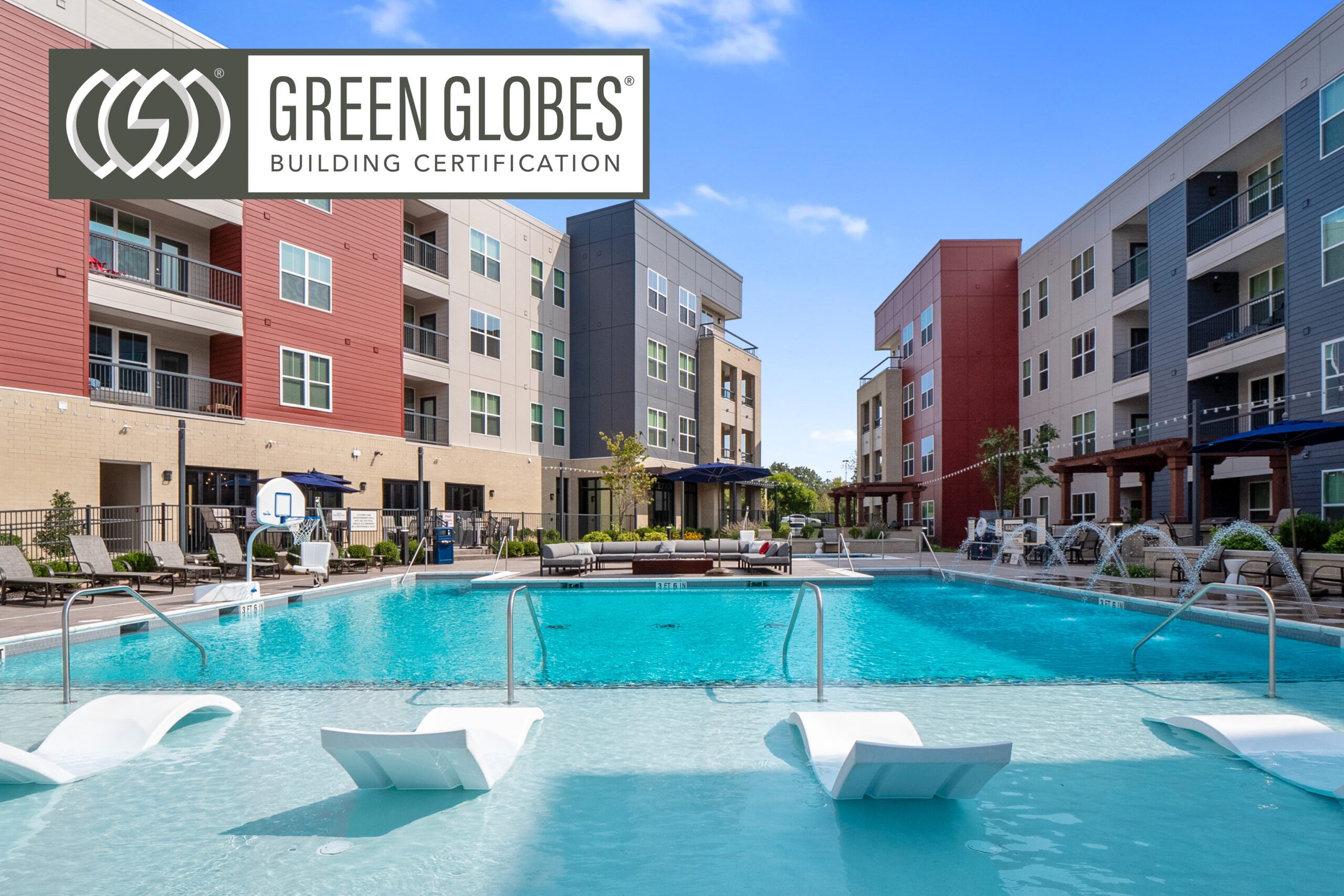 A California real estate firm has acquired a 345-unit luxury apartment complex in Chesterfield, paying nearly $100 million to acquire the property.
Passco Cos. said Monday it has acquired the Watermark at Chesterfield Village apartment complex at 16300 Lydia Hill Drive for $98 million. The seller was Indianapolis-based Watermark Residential, which developed the multifamily property. As part of its purchase, Passco plans to rebrand the Class A apartments as The PARQ at Chesterfield.
Based in Irvine, California, Passco Cos. develops, acquires and manages multifamily and commercial real estate and has $3.4 billion in assets under management in the U.S. The firm said its purchase of the Chesterfield apartment complex follows its strategy of seeking out properties in attractive suburban markets.
"The PARQ at Chesterfield is the first new multifamily community built in the submarket in more than 30 years, and the property's success during lease-up demonstrates the pent-up demand for luxury rental units in the market," Keanan Gomez, director of acquisitions at Passco Cos., said in a statement. "We quickly recognized the opportunity to acquire a superb asset in a market that is experiencing significant growth in white-collar employment, including more than 7,000 jobs within a 5-mile radius of the property."
The PARQ at Chesterfield includes one-, two- and three-bedroom apartments. Its amenities include a fitness center, pool, a dog wash, coffee bar and courtyards. Watermark Residential developed the apartments and spent about $75 million in acquisition and development costs for the project. The first residents moved into the apartment complex in 2019.
"Watermark Residential has constructed a phenomenal asset that does not miss a beat, meeting and exceeding today's design and amenity expectations for luxury, Class A communities," Gomez said.
The Chesterfield/Ballwin/Wildwood multifamily submarket yielded average monthly rents of $1,102 in the first quarter, according to Berkadia. Apartment occupancy within the submarket in the first quarter was 95.9%, above the St. Louis region's overall occupancy rate of 94.8%.
Originally published on St. Louis Business Journal