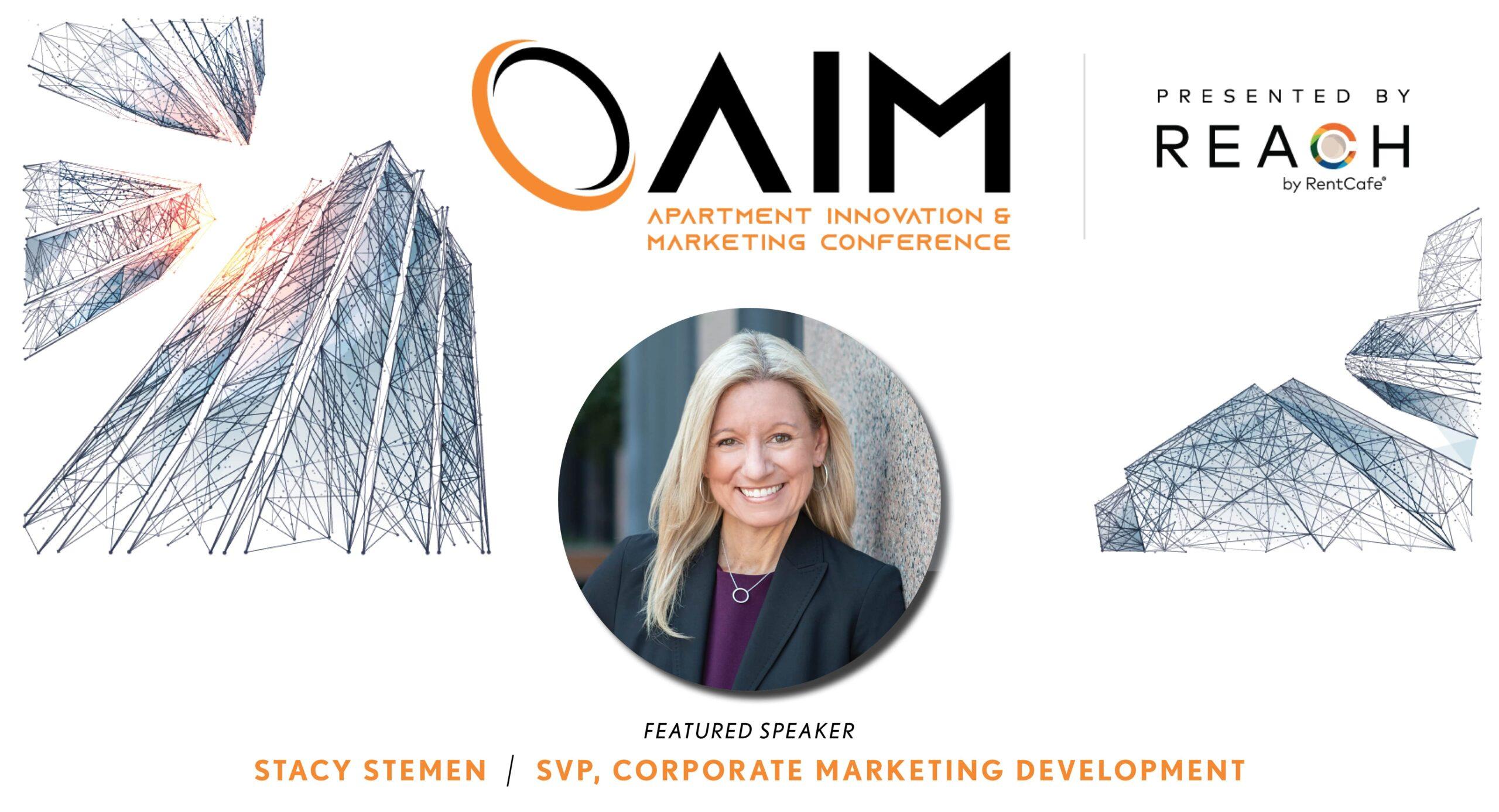 April 25 – 25, 2022
Hyatt Regency Huntington Beach Resort & Spa | Huntington Beach, CA
Founded in 2005, the Apartment Internet Marketing Conference (AIM Conference) is the most detailed and informative event in the industry, and is sure to attract the industry's leading buyers of online and transactional services again in 2022. AIM has been the only multifamily industry conference that focuses on marketing technology, the psychology of marketing, automation and artificial intelligence, leasing technology, future tech, transportation and logistics, innovation in real estate, ethics of personalized data-gathering and marketing, selling and marketing cutting-edge enhancements to rental living, service amenities, new technology, and shared revenue.
Featured Panel: Lifecycle Marketing & New Age Amenity Packages
Monday, April 25, 2022 | 2:45 PM – 3:30 PM
Multifamily leaders understand the challenge of dollars spent turning leads into leases, only to have those precious leases turn over in 12 months. Bringing in unique perspectives across the industry (and across different markets), hear from the experts how lifecycle marketing applies to multifamily, and how technology and amenities can play a central role in creating value through resident retention.
Speakers:
Stacy Stemen, SVP, Corporate Marketing Development, Passco Companies
Kaino Clark, CMO, The Wasatch Group
Mike Wolber, CRO, Rent Dynamics
Travis Block, Director of Digital Marketing & Branding, Waterton
Please visit www.AIMconf.com for full event details and to register online.