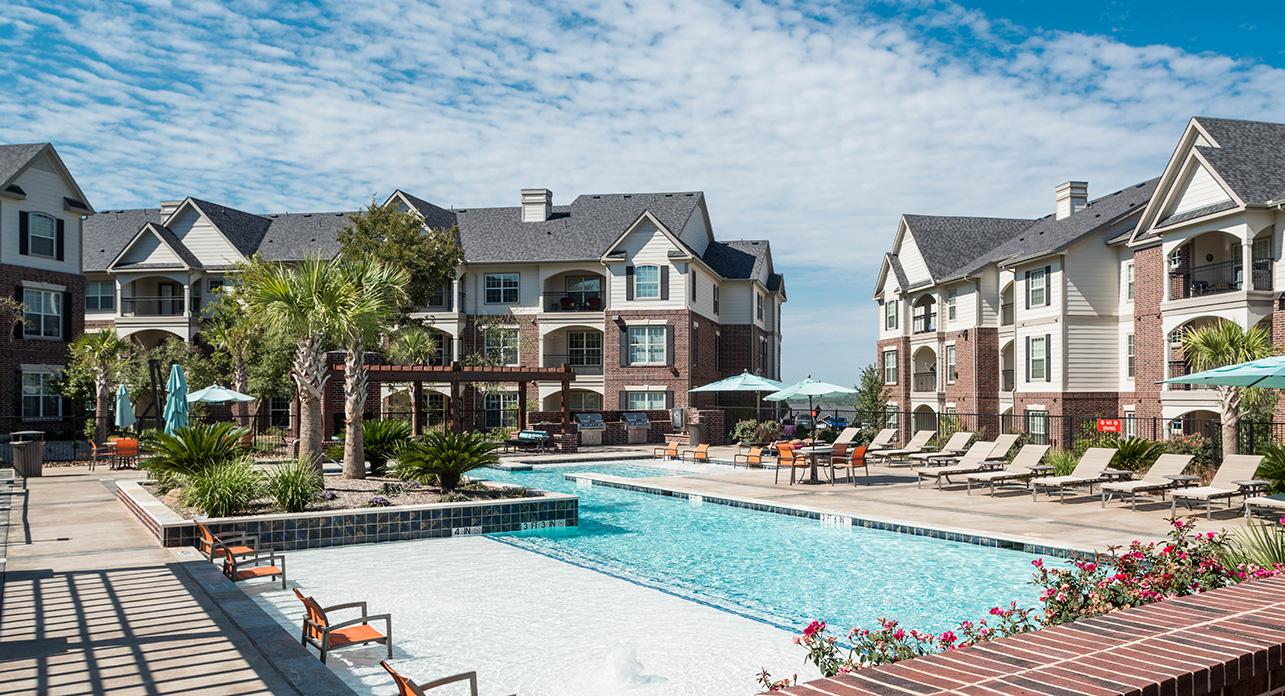 The Austin area's multifamily allure is attracting national attention and numerous investors, but could the high volume of new construction scare some away? It's a concern for California-based Passco Cos, but not too alarming; the company recently closed on the 1-year-old completed 304-unit Lone Oak Apartments in Round Rock.
Passco SVP of realty investments Ogal Claspell tells us the abundance of multifamily construction hasn't scared the company off, but it's something to watch. The new product coming on line will put a damper on rent growth, but not significantly, he says. Passco still wants to be in the Austin area and is watching for deals like Lone Oak. The strategy tends to focus on the suburbs, Ogal tells us. He says he's looking in the suburbs for well-located properties that are reasonable distance to the employment centers and I-35. Lone Oak is about 23 miles from Downtown Austin. (KeyBank Real Estate Capital's Chris Black arranged financing through Fannie Mae for the property's acquisition.)
Austin is more California-like than any other city in Texas, Ogal says, especially in pricing. The strong economy is the driving factor for the high prices, but it's also the reason buyers like Passco want to be there. If you look at both the employment and population growth forecasts for the metro area, they exceed the national equivalent by a wide margin, he tells us. The demand for apartments is going to be very strong and in the case of Austin, in particular, the quality of the jobs and the stability of the jobs will be very strong, Ogal says.
He tells us Passco should close on about $300M in multifamily acquisitions by year-end, including the Lone Oak. Passco leadership wants to double that in 2016. In anticipation, staff is being added now. It's a reflection of Passco's take on the multifamily sector, he tells us. Ogal says he doesn't see a downside over the near term with Millennials dominating national demographics. Passco will be looking to invest across Texas, in the Southeast and a few other select markets. The company is currently involved with 60 properties in 18 states.

This article was originally published on Bisnow.com.