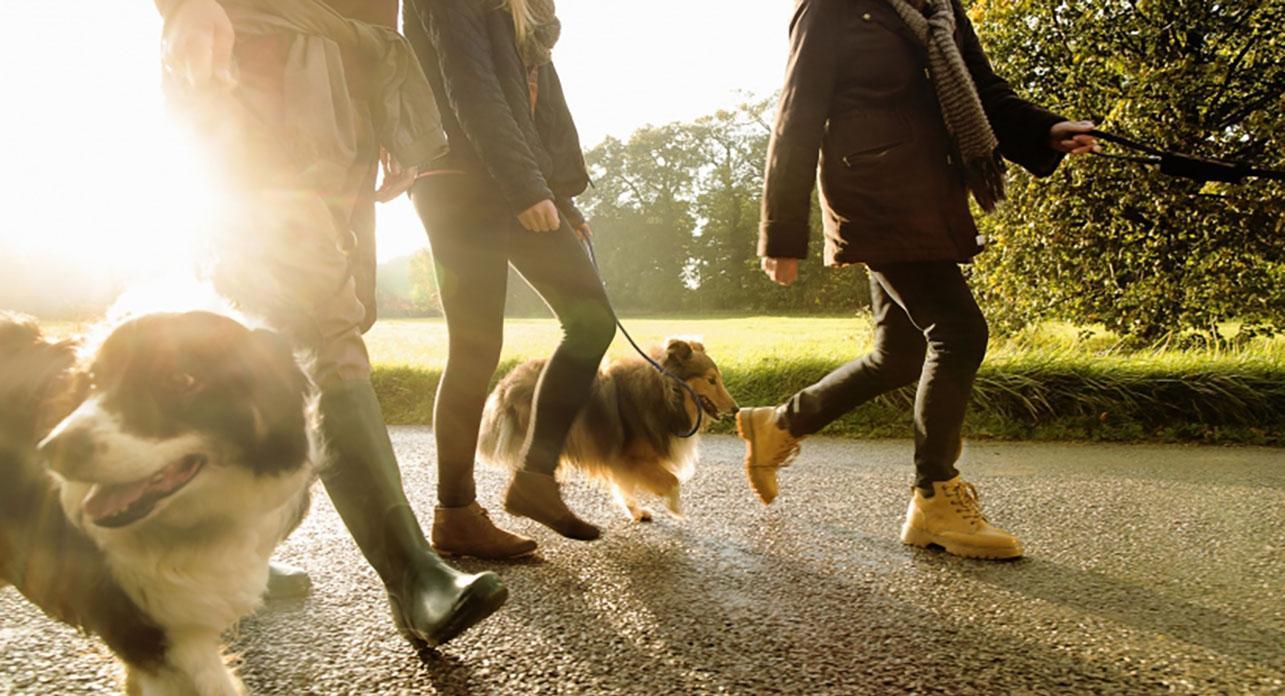 For some, taking their dogs to the dog park is a normal, mundane task. For savvy business people, it's another opportunity to build connections that can ultimately impact the success of their companies.
According to the American Pet Products Association, 44 percent of U.S. households have a dog. This means that individuals in nearly half of all households in the United States are dog owners, many of whom are likely to take their beloved canines to a local dog park.
In fact, the number of people frequenting the dog park and the amount of dog parks in general are rapidly growing across the country. Over the last five years, the number of dog parks across the U.S. has risen by more than 20 percent.
This is a trend that will continue over the next several years, and it provides business owners with a tremendous opportunity to establish connections with people who live and work near them. In addition, individuals at the dog park usually bring very few items with them, meaning they are less distracted, more approachable and more open to conversation.
Business owners and entrepreneurs that recognize this opportunity will find these fellow dog owners could potentially lead to a new business deal or referral.
So how do you go about building relationships at the dog park? Below are a few successful strategies for networking at the dog park:
Step 1: Find the right park.
The first component of networking at the dog park, and arguably the most important, is finding the right dog park.
As business owners and entrepreneurs, you know who your target audience is. The dog park you select should reflect this, and will require some research in order to find the right place to help you effectively grow your business.
Dog owners will typically choose a dog park within a 5- to 10-mile radius of their homes or neighborhoods. This means that entrepreneurs will want to pay close attention to the demographics of the area. For example, if your target audience is high net worth individuals, you will want to select a dog park in a more affluent area.
Once you've determined the targets you want to reach and the area, select three of the top dog parks in the area and visit each one of them. Pay attention to the dynamic of the dog park: Is it clean? Is there a large number of visitors? Would you visit again?
There are dog parks that are better than others and this process will help you to weed out the bad ones, and find the best fit for you, your dog and your business.
Step 2: Start the conversation.
Now that you've found the right dog park, it's time to master the art of conversation. This shouldn't be hard since you instantly have somethign in common — your dogs.
The best way to approach any fellow dog park-goer is to ask her about her dog. First, start with the basic questions, such as the breed of dog, the dog's name or how old the dog is.
Once you've established this initial connection, you'll want to try to dig a little deeper with some more personal questions. One way to do this is to act like you already know the dog. For example, I will usually start with, "I think Bailey has played with your dog before. Do you come here frequently?"
This tactic goes a long way and opens up the conversation to help you find out if the person is local and provides the opportunity to ask follow up questions such as what city they live in, how often they come to the dog park and what days of the week they are normally there.
These questions will help you to determine if this is a viable new contact for your business. For instance, determining the days and times a person frequents the dog park will help you gauge the person's work schedule. If the individual frequents the dog park Monday through Friday during the middle of the work day, then this person may be retired or does not work a typical work week.
Step 3: Make your pitch.
Now that you've finished chatting about your dogs and where you both live, it's time to make your pitch. In order to do this, you'll want to make sure that you casually mention where you work and what you do.
For example, you may want to lead with something like this: "I work in Irvine at a real estate company, so I only bring Bailey here on the weekends. What do you do?" This casually opens up the conversation to work without sounding like a sales pitch.
Next, you can offer your business card and ask for theirs. People typically just bring their phone, leash and dog to the dog park so it's unlikely that they will have a business card handy. In this case, you will want to ask for their phone number or email address and add it into your phone contacts immediately. When you do this, make sure to add the name of the person's dog and the breed so that you remember when it's time to follow up.
Step 4: Follow up.
Depending on how strong of a connection was established during the initial meeting, you may want to take two different approaches when following up:
If a strong connection was made, you may want to follow up by email or with a quick call offering to meet up for coffee or to set up a time to meet up again at the dog park. This shows that you are serious about further connecting with this individual and are willing to learn more about his business and future ways in which the two of you may collaborate.
If the connection needs more grooming, you may want to hold off on following up right away. Instead, remember the person, her name, her dog's name what you talked about, and follow up the next time you see her at the dog park. By remembering the people you've already met, you can continue the conversation and over time the once-stranger will evolve into a connection.
Overall, business owners and professionals shouldn't keep themselves on a leash when it comes to networking. The time spent playing fetch with your pup could double as time spent building relationships with the people that may potentially help you grow your business. And, the more relationships built, the better your business can be.
Whoever said "you can't teach an old dog new tricks" clearly was not referring to networking.
This article was originally published on Entrepreneur.com.