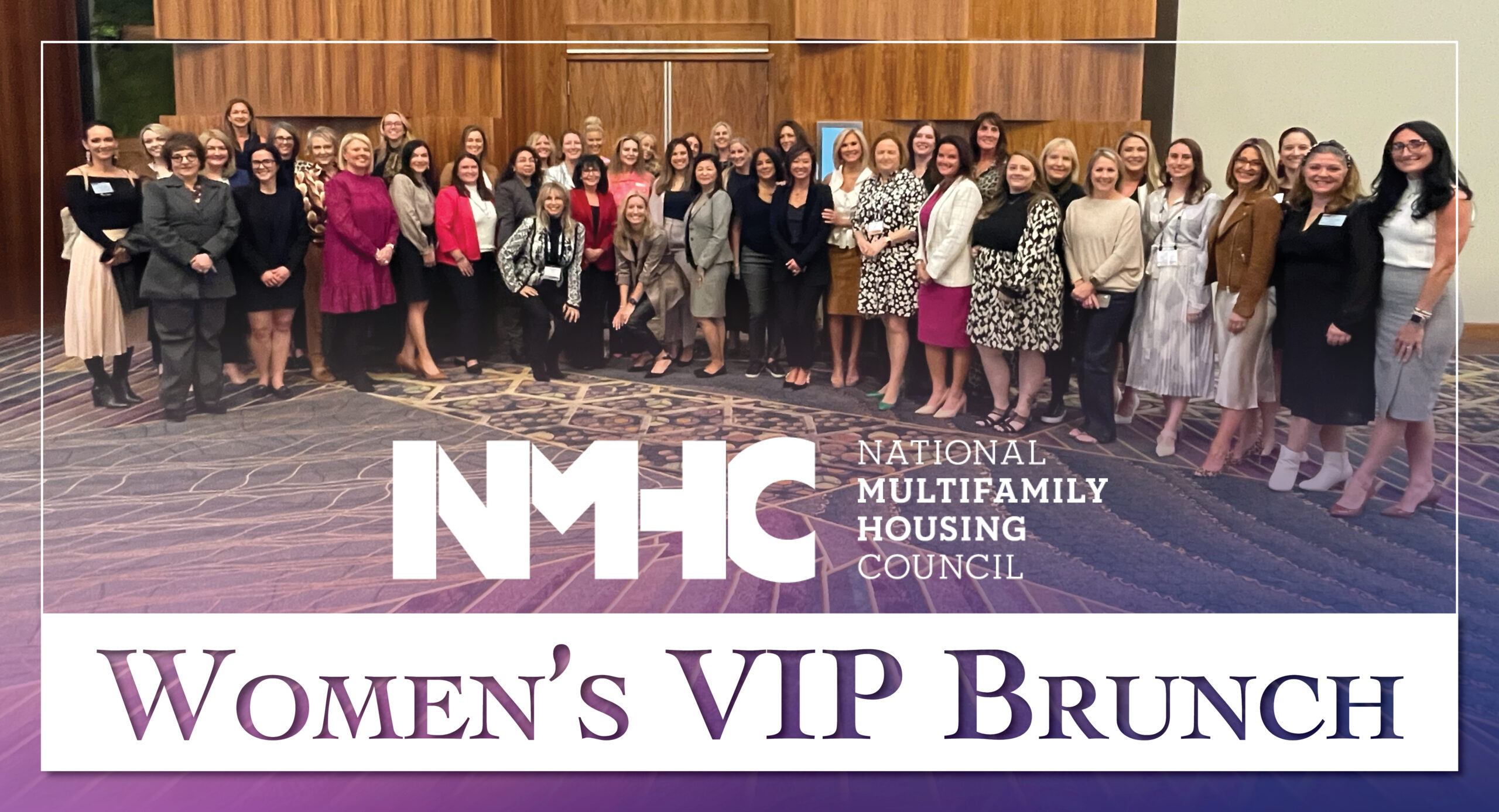 In 2019, Stacy Stemen, SVP of corporate marketing and business development at Passco Companies; Gina Johnson, VP of institutional sales at iApartments; and Janis Rossi, SVP of Marketing at Pay Ready devised a plan to host an exclusive event during NMHC's Annual Meeting where women in multifamily could connect, network, and give back to a good cause simultaneously.
In former years, the conference floors at NMHC were daunting for women when they were confronted by a sea of blue suits and maybe a few familiar faces of women they'd met at various events throughout the years. "We knew there was an opportunity to bring these powerhouse women together to be able to recognize a familiar face in the crowd, so they would have the ability to network and do deals together," said Stemen.
The first Women's VIP Brunch was held at the Waldorf Astoria in Orlando in 2020. Fast forward to 2023 and the founders have just completed their second annual event. More than 50 women from various ownership, management, financing and service providers companies attended.
Brunch was served, complete with a popcorn and champagne pairing, while attendees shopped an exclusive Kendra Scott pop-up store. Kendra Scott has become the exclusive partner for this event and donates 20% of all sales made during the brunch to any charity of choice.
Each attendee also received a complimentary piece of jewelry from Kendra's collection. Commercial Real Estate Women Network (CREW Network) was elected recipient of the proceeds. This donation will support CREW Network Foundation's scholarship fund for women pursuing a degree in a commercial real estate-related field of study.
"We posed the question to everyone: what did your 10-year-old self-want to be and what do you aspire to achieve in your career now?" Stemen said. "It was inspiring to see how many of these women just want to give back and make a difference. From mentoring the next generation to animal rescue to becoming a pilot to visit clients faster, the drive and passion these women have is unparalleled."
Event sponsors include Passco, iApartments, Pay Ready, ePremium, Valet Living, Resman and ResidentIQ.
Originally published by Connect CRE.