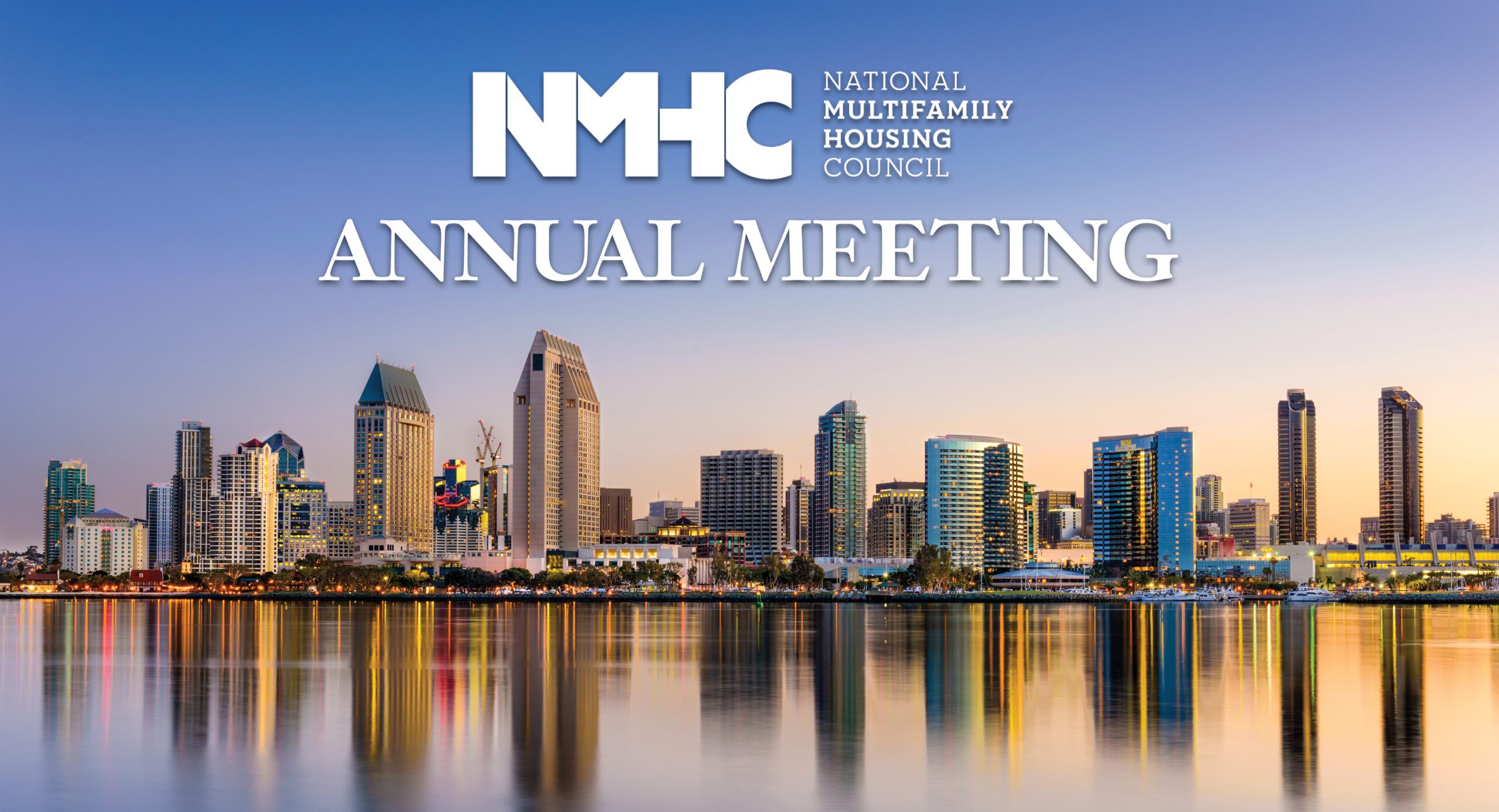 January 30, 2024 | San Diego, CA
Join us at the NMHC Annual Meeting, the highly anticipated multifamily conference hosted by the National Multifamily Housing Council (NMHC). Taking place on January 30, 2024 at the Manchester Grand Hyatt
in San Diego, this comprehensive event is meticulously crafted to provide industry professionals with a profound understanding of the current economic landscape and its implications for the apartment sector.
The conference will provide an in-depth analyses of the latest trends and statistics shaping the economy and the multifamily housing industry. Expert speakers will share powerful business insights, equipping you with the tools needed to thrive in a dynamic business environment. Network with fellow professionals, industry leaders, and decision-makers during dedicated sessions, fostering collaborations and partnerships.
This conference is essential for developers, investors, property managers, and financial experts seeking a comprehensive understanding of the multifamily housing industry.
To register, please visit NMHC.org.