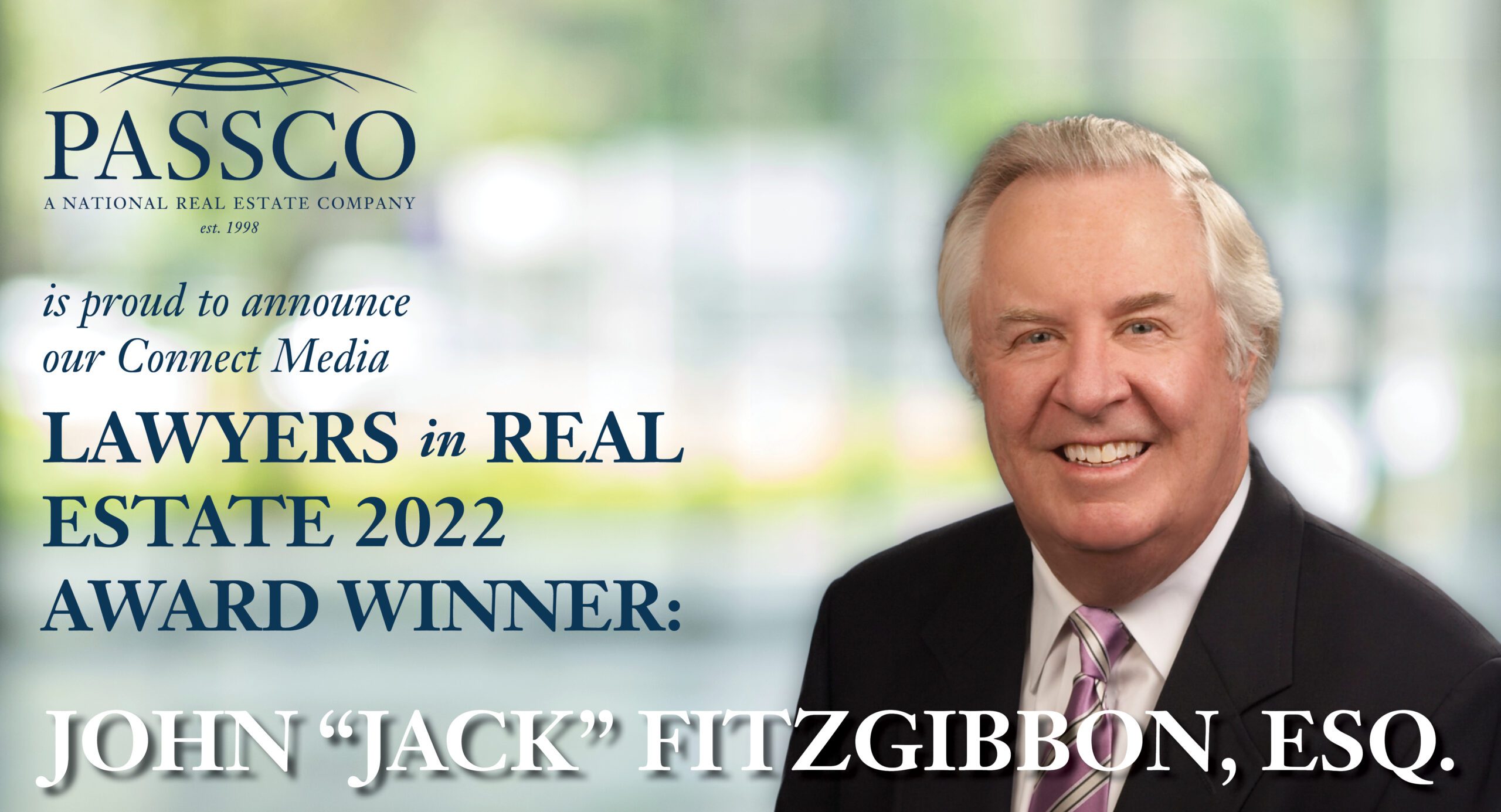 For its third annual Lawyers in Real Estate Awards, Connect CRE chose 110 attorneys from around the U.S. representing a variety of disciplines. They were selected for excelling in their practices as well as their contributions to the community. The award celebrates real estate attorneys who have distinguished themselves in their practice and the larger community.
As done in 2021, Connect CRE spotlighted 10 attorneys nationally and from each of the 10 areas covered by their regional newsletters: California, Texas, New York, Chicago, Atlanta, Boston, Florida, Seattle, Phoenix and Washington, DC.
Passco Companies is proud to congratulate Senior Vice President & General Counsel John "Jack" Fitzgibbon, Esq. for being recognized this year.
In his role as General Counsel with Passco, Jack Fitzgibbon handles all legal matters pertaining to the company's property investments. He also provides counsel, while managing the firm's overall corporate governance matters.
Fitzgibbon oversaw and closed more than $1 billion in multifamily acquisitions and dispositions on behalf of Passco over the past 12 months.
Originally published by Connect Media.