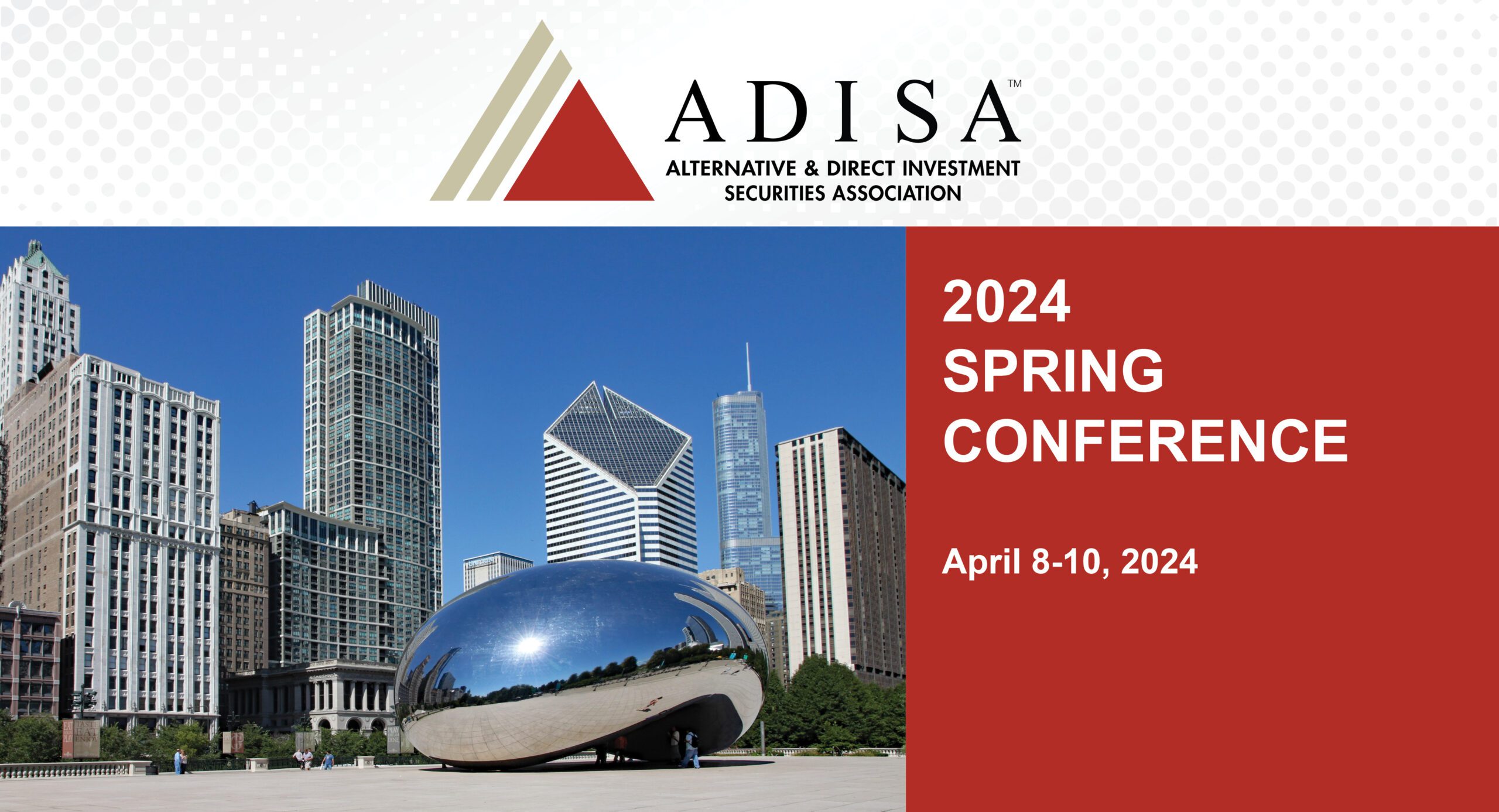 April 8-10, 2024 | Chicago, IL
ADISA's Spring Conference stands as the premier kick-off event of the year for financial industry professionals specializing in alternative investments. Tailored to individuals involved in sponsoring, analyzing, marketing, distributing, or selling alternative investments, this conference is a crucial platform to showcase new industry offerings and opportunities. The event features a diverse range of educational sessions, many of which qualify for Continuing Education credit, providing attendees with valuable insights. Beyond the educational aspect, participants will have the unique opportunity to engage in face-to-face interactions with leading industry professionals and explore offerings and services presented by event exhibitors. It's an indispensable gathering for those seeking to stay at the forefront of developments in the retail alternative investments sector.
To register, please visit ADISA.org.